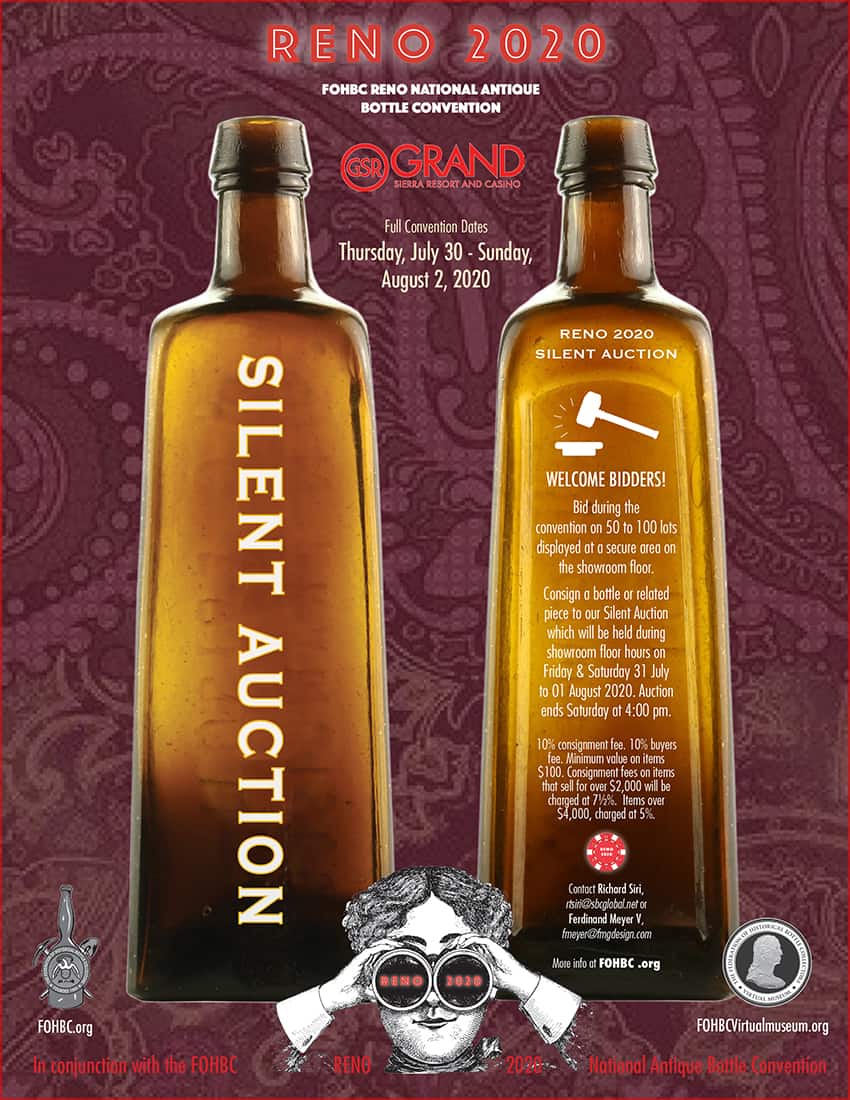 RENO 2020 Silent Auction
26 November 2019
WELCOME BIDDERS!
Bid during the convention on 50 to 100 lots displayed at a secure area on the showroom floor. Consign a bottle or related piece to our Silent Auction which will be held during showroom floor hours on Friday & Saturday 31 July to 01 August 2020. Auction ends Saturday at 4:00 pm. 10% consignment fee. 10% buyers fee. Minimum value on items $100. Consignment fees on items that sell for over $2,000 will be charged at 7½%. Items over $4,000, charged at 5%.
Contact Richard Siri, rtsiri@sbcglobal.net or Ferdinand Meyer V, fmeyer@fmgdesign.com
More info at FOHBC.org
In conjunction with the FOHBC RENO 2020 National Antique Bottle Convention
Keeping checking back for a list of bottles to be auctioned!