ABCR Auctions By Collectors, For Collectors, Victoria, Australia is brought to you by two long time collectors, Travis Dunn, editor of the Australian Bottle and Collectables Review (ABCR) and David Bruce. Tele: 0417 830 939, info@abcrauctions.com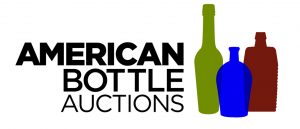 American Bottle Auctions American Bottle Auctions was founded in 1990 by Jeff Wichmann. It began as a part time project and grew over the years. A native Californian, Jeff himself has been collecting antique bottles for nearly 40 years. What first was called Pacific Glass Auctions in 1990, changed to American Bottle Auctions in 2001. American Bottle Auctions specializes in appraisal, brokering, consigning and auctioning of antique bottles and glass. Over the past 33 years, Jeff has personally researched the history, evaluated the condition, and estimated the value of tens of thousands of items. Aside from his auction-related duties, he is often called upon to appraise the value of antique bottles and glass for private individuals and businesses. Jeff 's interests include baseball, golf and bonsai, marbles, sports cars, along with a host of other pursuits. 915 28th Street, Sacramento, California 95816; Tele: 800.806.7722, Fax: 916.443.3199 info@americanbottle.com FOHBC Advertising Supporter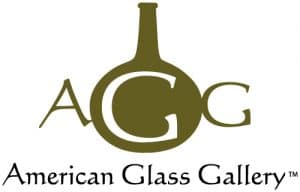 American Glass Gallery John R. Pastor has been a collector, dealer, auctioneer and appraiser of antique bottles, flasks, and related glass for more than 40 years and is a widely recognized authority of antique bottles, historical flasks and related glass. This experience has brought a broad knowledge of the field and the valued trust of his colleagues and customers alike. P.O. Box 227
, New Hudson, Michigan 48165. Tele: 248.486.0530, Fax: 248.486.0538. jpastor@americanglassgallery.com FOHBC Advertising Supporter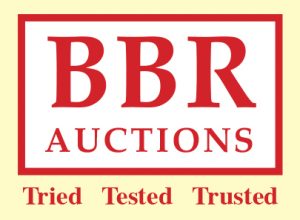 BBR Auctions BBR Auction's sale room and offices are located in the excellent setting of The Elsecar Heriatge Centre, Barnsley, South Yorkshire 5 Ironworks Row (Elsecar Heritage Site), Wath Road, Elsecar, Barnsley, S. Yorkshire England S74 8HJ; Alan Blakeman, Tele: 011 44 1226 745156; Fax: 011 44 1226 361561. sales@onlinebbr.com FOHBC Advertising Supporter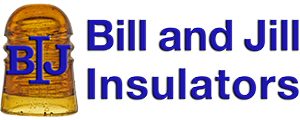 Bill & Jill Insulators, If you haven't registered for our auctions in the past, why don't you register now and get on our mailing list? Bill and Jill Meier, 103 Canterbury Court, Carlisle, MA 01741, 781.999.3048, Email: info@billandjillinsulators.com
Daniel Auction Company George A. Daniel – Daniel Auction offers Country Store Advertising and Firearms and Sporting Collectable Auctions. Physically located in Sylvester, Georgia (halfway between Tifton and Albany just off US 82) and by virtue of the internet, telephone, fax and US mail, we are a worldwide auction company. Daniel Auction strives to offer the finest in advertising, Firearms and Sporting Collectibles. Post Office Box 594,  Sylvester, Georgia 31791, Tele: 229.776.3998, Facsimile 229.776.7972, DanielAuction1@gmail.com

Garth's Auctions, Inc. Richard "Jeff" Jeffers – Garth's has been a national force in the world of antiques and fine art since its founding by Garth Oberlander in the 1950s. As Ohio's oldest premier auction house, we specialize in American, Continental & Asian furniture, fine art, folk art, decorative accessories, as well as real estate. In recent years, thanks to robust and innovative marketing efforts, Garth's has achieved a recognizable international status and is regarded as one of the top auction firms in North America with annual sales approaching $10 million. With an audience on nearly every continent, and a database of more than 60,000 clients, Garth's has built strong customer loyalty through attention to detail, pro-active communication, and unparalleled transparency and integrity. No matter how large or small the consignment, Garth's staff strives to achieve the best outcome for each client. 589 W. Nationwide Blvd., Columbus, Ohio 43215; Tele: 740.362.4771; Fax: 740.363.0164; info@garths.com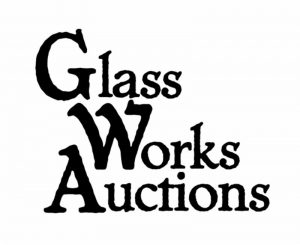 Glass Works Auctions James Hagenbuch and Glass Works Auctions is a leading source of antique bottles, glass, stoneware and related items. A family owned business with two convenient locations close to Philadelphia, PA. Glass Works Auctions is fully licensed, bonded and insured.Box 180, East Greenville, Pennsylvania 18041; Tele: 215.679.5849; Fax: 215.679.3068; glswrk@enter.net FOHBC Advertising Supporter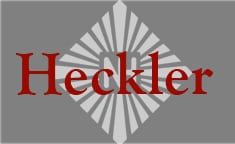 Norman C. Heckler & Co. Since the company's founding in 1987, Hecklers (Norman Heckler Sr. & Jr.) has been regarded as one of the most reputable names in the auction business. Today, Heckler is a leading full-service auctioneer and appraiser of antiques. 79 Bradford Corner Road, Woodstock Valley, Connecticut 06282; Tele:860.974.1634; Fax:860.974.2003; info@hecklerauction.com FOHBC Advertising Supporter

Historical Glass.Glass, Glass International LLC was founded in 2000 by John De Caro. Prior to starting the company, John spent over a decade cataloging early American bottles and glass for a variety of absentee auction companies. On June 28, 2001, Glass International ended its first auction, part 1 of the Francis J. Mikalonis collection, featuring superb examples of quality American blown glass, including over 20 early sugar bowls. In the second sale, a unique New York state lily pad decanter was sold for $24,000, having excellent provenance, attributed to the little known Harrisburg NY glass works, it is now residing in the Houston Museum of Art. Contact: 106 Indian Pipe Trail Medford, NJ 08055 United States 609.714.2595, Johnnyblues22@gmail.com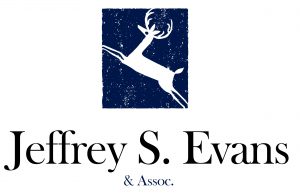 Jeffrey S. Evans & Associates Specialists in 18th to early 20th century Glass and Lighting, Virginia and Southern Decorative Arts, and all types of Americana, Antiques and Fine Arts. We have provided expert services to Collectors, Institutions, Estates, and the Trade for more than 30 years.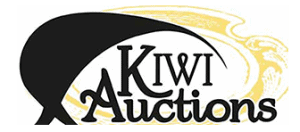 KIWI Auctions Ltd 19A Annalong Road, Howick, Auckland 1705, New Zealand; Tele: +64 29 206 2000; Fax +64 9 274 3447; kiwi.auctions@xtra.co.nz

Holabird Western Americana Collections LLC Holabird Western Americana Collections LLC was founded in 2012 to fill the needs of Americana collectors looking for rare and unique collectibles below the minimum lot prices of most larger auction houses. The goal of the company was to put the fun back in collecting and bring an array of noteworthy collectibles to Americana aficionados with all budgets.3555 Airway Drive, Suite #308, Reno, Nevada 89511, Toll Free 844-HWAC-RNO (4922-766), Phone 775-851-1859, Fax 775-851-1834, Info@holabirdamericana.com

McMurray Antiques & Auctions Terry McMurray – McMurray Auctions was established in September 1996 with it's first auction Specializing in Drugstore/Apothecary, Patent Medicine & Advertising, and is a Nationwide Leader in this Field . These are absentee auctions with all the bidding done by phone, fax or emailing. Categories include: Drugstore/Apothecary, Soda Fountain, Medical Instruments, Veterinary, Dental, Pills & Tins, Paper & Books, Labeled Patent Medicine Bottles and all related Advertising. P.O. Box 393, Kirkwood, New York 13795; Telephone/Fax: 607.775.2321; mcmurrayauctions@aol.com.

Wm Morford For over forty years, Wm Morford Antiques has specialized in original vintage antique advertising items and related collectibles. In addition to our antique advertising specialty, we are also one of the country's leading dealers and marketers of fine original Maxfield Parrish items. Our focus is on rare and unique items at the upper end of the market, with a heavy emphasis on quality, rarity and condition. Over the years we have established a reputation for market knowledge, integrity and fair business dealings that is known and respected from coast to coast. This carefully built reputation is our most important, cherished and protected asset. William Morford, (company founder and owner) is the third generation in a line of Morford antique dealers and auctioneers that has been a known and respected name in the Antique Auction business since the early 1920s. PO Box 247, Cazenovia, New York 13035; Tele: 315.662.7625; Fax: 315.662.3570; morf2bid@aol.com
North American Glass, Greg Spurgeon – We are collectors and dealers specializing in antique fruit jars, bottles, stoneware, early glassware and related items. You can find a good variety of interesting early jars for sale at all times here on our web pages. You may browse our archived pages with photos and descriptions of thousands of previously sold jars. We offer many good fruit jars and bottles via auction on both our North American Glass site and on eBay. Included in our offerings are fruit jar "go-withs" like ring boxes, antique canning accessories, openers, fruit jar wooden boxes, glasshouse memorabilia, and paper items. Also you will find early jars, blown glass, bottles, flasks, and other early glassware in both our ebay listings and on our North American Glass auction site. You may also browse, view and bid on our Current Ebay Auctions. Located in Terre Haute, Indiana, Tel 812.466.6521, North American Glass; N US Hwy 41; Rosedale, IN 47874, xx78@msn.com

Open-Wire Insulator Services Dwayne Anthony – Welcome to Open-Wire Insulator Services. lease join us in celebrating 25 years of successful insulator auctions! We provide professional services for the insulator enthusiast. 28390 Saffron Ave., Highland, California 92346-6051; Tele: 909.862.9279; E-mail: insulators@open-wire.com

Howard B. Parzow Parzow Auctions was established in 1976. Howard attended The Missouri Auction School in 1976 located in Kansas City, Missouri. Soon after coming back to Maryland, Howard started conducting antique advertising auctions and estate auctions on a regular bases at The Mount Airy Fire Department Carnival Grounds Activity Building back in the 1970's and early 1980's. The auction location remained there until Parzow Auctions outgrew that location and moved down the Interstate minutes away to The Frederick Fairgrounds located in Historic Frederick, Maryland.  P.O. Box 3464, Gaithersburg, Maryland 20885-3464; Tele: 301.977.6741.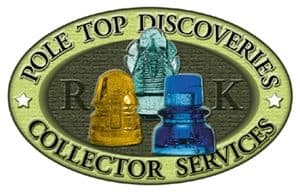 Pole Top & Glass Discoveries Collector Services is owned and operated by Ray and Meri Lynn Klingensmith. Online and hard copy Catalogue Auctions for bottles, insulators and other glass articles are conducted several times per year. The Klingensmiths have been collecting since 1970 and providing Catalogue Auctions for 25 years. Ray Klingensmith 
P.O. Box 628 
Parkman, Ohio, 44080
, Tele: 440.548.5408
 ray@glassdiscoveries.com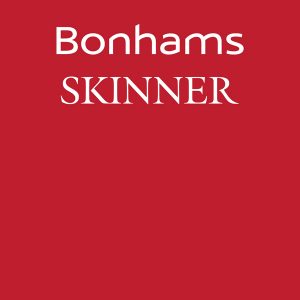 Bonhams Skinner Bonhams is a privately owned international auction house. Founded in 1793, it is one of the world's largest and most renowned auctioneers of fine art and antiques, motor cars and jewellery. The Heritage on the Garden, 63 Park Plaza, Boston, Massachusetts 02116; Tele: 617.350.5400 Fax: 617.350.5429; info@skinnerinc.com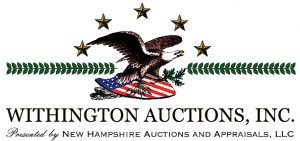 Withington Auction, Inc., Owners, Marcia and Larry Leizure are joining their business with new partners who are looking to invest in the Withington Auction legacy. The Leizures will continue their successful antiques and doll auction business, which was begun by legendary New Hampshire auctioneer, Dick Withington. New partners, Mike Reopel, Kenneth Labnon and Gary Yeaton plan to continue the Withington Auction tradition of offering an interesting variety of quality Americana via a combination of on-line and live sales. 17 Atwood Road, Hillsborough, New Hampshire 03224, Tele: 603.478.3232, withington@conknet.com