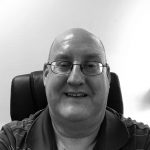 For Midwest Region Club Update Information please contact Steve Lang, Midwest Region Director, slang14@yahoo.com
Steve Lang, FOHBC Midwest Region Director, Steve Lang, and his wife Dawn live in Camby, Indiana. Steve grew up with a mother and father that were both collectors. His mom collected Coca-Cola items and his father collected anything automotive, machinery, or anything that caught his eye. Steve started with beer cans and baseball cards as a child. His father gave him some bottles and beer trays he had bought during the 1970s and he was hooked on advertising. Steve is currently president of the Circle City Bottle, Glass, and Pottery Club in Indianapolis. He previously held the vice-president position in the club for two years. Steve collects Indiana Hutch sodas, ales, whiskeys, and other Indiana bottles that catch his interest. He also collects Hutch sodas from all over Indiana and really enjoys getting out and walking through flea markets and antique malls with his wife looking for the next bottle for his collection or an Analee doll for hers. He recently purchased some property in Kentucky and has started looking for Indiana bottles there also. The Langs have a daughter Emma that is currently studying creative writing at Ball State University in Muncie, Indiana.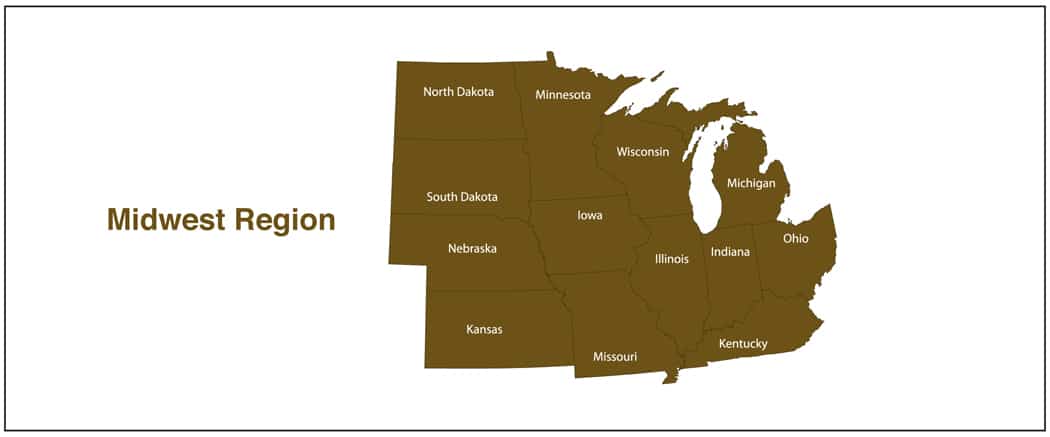 ---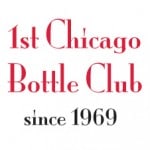 1st Chicago Bottle Club, Supporting antique bottle collectors in the greater Chicago area. President: John Panek, Vice-President: Mario Pisterzi, Contact: Ray and Peg Komorowski, 708.848.7947, PO Box 351, Western Springs, Illinois 60558.  midwestbottlednews@gmail.com, Newsletter: Midwest Bottled News, Newsletter Editor: Ray Komorowski. Show chairman Peg Komorowski. Meetings are held on the third Friday of the month at Hinsdale Covenant Church, 412 S. Garfield, Hinsdale Illinois 60521. Doors open at 7:00 pm. Visit: www.1stchicagobottleclub.com FOHBC Member Club

---
Antique Bottle Club of Northern Illinois, Serves collectors and enthusiasts of bottles and related memorabilia who reside in the greater northern Illinois area. President: Jeff Dahlberg, Newsletter Editor: Dorothy Furman, Meeting Place: Antioch Senior Center, 817 Holbeck, Antioch, Illinois
, First Wednesday, 8:00 pm. Join the club: Dorothy Furman, 26287 W. Marie Avenue, Antioch, Illinois 60002. FOHBC Member Club
---
Ball Jar Collectors, Facebook members:10,315, Contact: Marty A. Troxell, 137 W. Main Street, Cambridge City, Indiana 47327, Telephone: 765.478.3800, email: doublehead@myfrontiermail.com Online: Ball Jar Collectors, Show Date: June 11th, 2022, Show Location: 150 N. Foote St., Cambridge City, Indiana, 47327, Meeting Location: Facebook Day every day.
---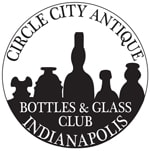 Circle City Antique Bottle Club, The Circle City Antique Bottle Club has well-attended monthly meetings held on the last Wednesday of each month. Steve Lang is Club President (slang14@yahoo.com) and Vice President is John Brezko.   Club Contact is Martin Van Zant, Mooresville, Indiana, mdvanzant@yahoo.com. The Club newsletter editor is Martin Van Zant.  Show Chairman is Bill Granger. Our annual show is held in September at the Boone County 4-H Fairgrounds. FOHBC Member Club

---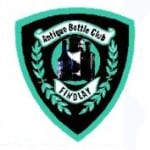 Findlay Antique Bottle Club, The Findlay Antique Bottle Club was founded in 1976 by 5 passionate bottle collectors from the area. They presently have members from all over Northwestern Ohio and neighboring states. New members are always welcome! Members receive the club's bi-monthly newsletter, Whittle Marks, with interesting articles and info. PO Box 1329, Findlay, Ohio 45839, 
Meeting Location: Student Union Building, Endly Room, University of Findlay, N. Main Street, Findlay, Ohio
, 2nd Sunday of the month at 7:00 pm. 
The annual show is held in October. See website for info. 
President: Richard Elwood. Contact: Show Chairman: Fred Curtis 419.424.0486 or Secretary: Marianne Dow 419.648.5600, finbotclub@gmail.com, 
Website: www.finbotclub.blogspot.com/ FOHBC Member Club
---
Flint Antique Bottle & Collectibles Club, c/o John Hartwell (President)
, 989.271.9193, 
Meeting place: Grand Blanc Heritage Museum, 203 Grand Blanc Road, Grand Blanc, Michigan, 
Second Thursday of the month from 7:00 pm to 9:00 pm, No meetings in June, July or August. 
Info and Newsletter Editors: Tim and Angie Buda, 989.271.9193, tbuda@shianet.org FOHBC Member Club
---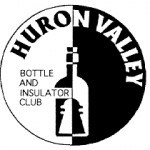 Huron Valley Bottle & Insulator Club, 
H.V.B.I.C. stands for Huron Valley Bottle & Insulator Club. They draw their members from Michigan. There are approximately 35 members, and dues are $15.00 per year. The club sends out a monthly newsletter and has monthly meetings except during the summer months. An annual show is held in the fall. Meetings are held every 2nd Monday of the month at 7:30 pm at First National Bank, 7950 Challis Rd, Brighton, MI 48116. They do a show and tell at the meetings and discuss insulator and bottle-related topics. You do not need to be a member to attend! For more information about our club and upcoming events visit their website at www.hvbic.org/ Call or write: Huron Valley Bottle & Insulator Club, c/o Shaun Kotlarsky, 2475 West Walton Blvd., Waterford, MI 48329-4435, 248-673-1650, hvbic@clubs.insulators.info (Shaun Kotlarsky)

---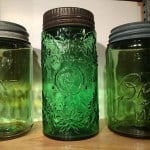 Iowa Antique Bottleers – The Iowa Antique Bottleers (IAB) was organized in 1967 and the club is a member of the FOHBC. Their first Show & Sale was held at Boone, Iowa in 1970. The Iowa Antique Bottleers is a club that seeks to promote, foster, and encourage the exhibiting, displaying, trading, collecting, and researching of bottles and other related vessels. The club provides a channel of communication for those interested in bottles and brings together in good fellowship all who own or admire them. Club meetings are held four times per year at a variety of locations throughout the state with the annual show & sale being held in June. The IAB newsletter is published monthly. Family/single membership dues are $12.50 per year. The IAB welcomes new collectors of all ages to our club and extends a friendly invitation to our club meetings. For more information or a free sample newsletter contact: The Iowa Antique Bottleers c/o Tom Southard (Treasurer), 
2815 Druid Hill Drive, 
Des Moines, Iowa 50315, 515.282.6901, 
President: Jack LaBaume, 1041 S. 15th Street, Ft. Dodge, Iowa 50501, 
FOHBC Member Club
---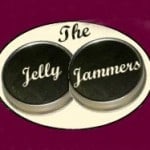 Jelly Jammers – The Jelly Jammers are members of a club devoted to collecting American jelly glasses that were used to hold all types of jams and jellies. Some of these glasses were designed for home canning while others were sold commercially already filled with jelly. Many of the commercial jelly glasses could be reused by the homemaker as a jelly glass, drinking glass, or table accessory. Some of the jelly glasses are plain and utilitarian while others are quite ornate. This website is dedicated to sharing information about jelly glasses, providing a reference for jelly glass identification, and promoting the hobby of jelly glass collecting. Club President: Joe Coulson, Newsletter Editor: Marilyn Miller, 136 West Main St, Medway, Ohio 45341. The club generally meets in conjunction with the annual show of the Midwest Antique Fruit Jar & Bottle Club in January. website: Jelly Jammers Cupboard FOHBC Member Club
---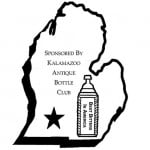 Kalamazoo Antique Bottle Club, 
Kalamazoo, Michigan c/o Allan Holden (Secretary) 2132 Chaparral, Kalamazoo, Michigan 49006 or 269.685.1776. President: Rob Knolle. Vice-President: Vincent Grossi. Meeting Place: Otsego Historical Society Museum, 218 N. Farmer Street, Otsego, Michigan 49078. Meets second Tuesday of the month, 7:00 pm to 9:00 pm.   Newsletter Editor: Allan Holden, prostock@net-link.net for more information. Website: www.kalamazoobottleclub.org, FOHBC Member Club

---
Kansas Territory Bottle and Postcard Club, Stan Hendershot, Club President, Contact: Mike McJunkin, Show Chairman scarleits@cox.net FOHBC Member Club
---
Metropolitan Detroit Antique Bottle Club, Number of Members: 29, Contact: Michael Brodzik, President and Newsletter Editor, 47668 Sonnett Drive, Macomb, Michigan 48042, 586.219.9980, bottlemike@outlook.com, Show Date: November each year at the Royal Oak Elks Lodge #1523, 2401 E. Fourth St., Royal Oak, Michigan, Meeting Location: Sajo's Restaurant, Fourth Thursday of the month at 7:00 pm, 36470 Moravian, Clinton Twp., Michigan, Newsletter: The Slug Plate, Editor: Michael Brodzik FOHBC Member Club
---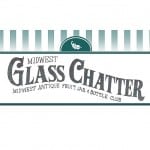 Midwest Antique Fruit Jar & Bottle Club, The Midwest Antique Fruit Jar & Bottle Club is an organization of people interested in collecting and learning about fruit jars and bottles. While the club is headquartered in the Midwest (Indiana to be specific) we have members from all over the country. Club activities include Well-attended monthly meetings, The famous semi-annual Show & Sale, Award-winning monthly club newsletter Glass Chatter. Club President: Mike James, Newsletter Editor: Joe Coulson, 5209 N Oak Rd, Muncie, Indiana 47303, Meeting Time and Place: Generally held the first Sunday of the month at 1:30 pm in the Cantina at Minnetrista located in Muncie, Indiana.Website: www.fruitjar.org FOHBC Member Club
---
Minnesota First Antique Bottle Club, Attn: Steve Ketcham, PO Box 24114, Edna, Minnesota 55424, 952.920.4205 FOHBC Member Club
---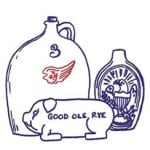 North Star Historical Bottle Association,  North Star Historical Bottle Club
 was founded in 1971 and meets the 3rd Sunday of the month, September through May – 7:00 pm, Hiawatha YMCA 4100 28th Avenue, S 
Minneapolis (across from Roosevelt High School, Lots of bottle sharing, programs, and fun
 (old advertising and stoneware too) For more information, please call 952.221.0915 or e-mail steve@antiquebottledepot.com. FOHBC Member Club
---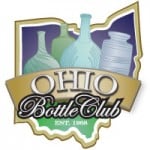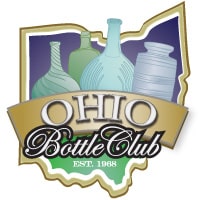 Ohio Bottle Club – One of the largest and most active bottle clubs in the U.S. with about 200 family memberships. The Ohio Bottle Club (OBC) hosts one of the largest bottle shows in the country each May in Mansfield, Ohio, as well as frequently hosting a Fall show. Meetings are held at the Eagles Club on Rittman Road in Wadsworth, Ohio on the last Thursday of each month, and guests are always welcome. Meeting venues include educational seminars on the diverse bottles, collectibles, and other antique-related topics of interest, member sales tables, auctions, refreshments, and fellowship. OBC President: Bill Koster, Editor: Phyllis Koch, Secretary: Terry Crislip, Treasurer: Berny Baldwin. For info on how to join, contact Berny Baldwin, 1931 Thorpe Circle, Brunswick, Ohio 44212. Newsletter: The Ohio Swirl. Website: www.ohiobottleclub.org. Details about the club's new 2013 Milk Bottle Book can be found on the website. FOHBC Member Club
---
Southeast Kansas Bottle & Relic Club, 
c/o Cindy Robertson, 
612 E. 10th
, Chanute, Kansas 66720, 620.431.4636, robertsonsek@cableone.net , President: Ronald Anderson, 934 S. Lincoln, P.O. Box 281, Chanute, Kansas 66720, 
Meeting Place: North Malcolm Community Building, 
First Wednesday of the month, 7:30 pm.

---
St. Louis Antique Bottle Collectors Association, 
George Casnar, President, 4455 Helterbrand Road, Festus, Missouri 63028, 314.566.6289 cell gcasnar@yahoo.com. The show is always the 3rd Sunday in March at Orlando Gardens, 4300 Hoffmeister Road, St Louis, Missouri 63125. 130 sales tables, silent auctions, displays, kids enter free. The club meets 1st Tuesday at 6:30 pm and at Kirkwood Community Center, Room 302, Kirkwood, Missouri. FOHBC Member Club
---
Tulsa Antiques and Bottle Club, Number of Members: 60, Address: P.O. Box 470056, Tulsa, Oklahoma 74147, 918.663.3218, henrytankersley3@gmail.com, Website: tulsaantiquesandbottleclub.com, Show Date: June 18, 2022, Show Location, SageNet Center, Tulsa Fairgrounds, 21st and Yale Avenue, Tulsa, Oklahoma 74145, Meeting Location: Third Tuesday of the month, Tulsa, Oklahoma, Contact: Henry Tankersley, 5028 South 85th East Avenue, Tulsa, Oklahoma 74145, 918.663.3218, henrytankersley3@gmail.com, Newsletter Name: T-Town Antiques and Bottle News, Editor: Henry Tankersley, FOHBC Member Club
---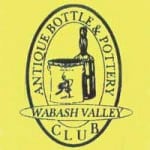 Wabash Valley Antique Glass & Pottery Club, Club for the antique bottle and pottery collectors along the Wabash Valley, Indiana in the Midwest. They are passionate about our hobby and have digs, finds, collections, shows, and other information that is useful to members and other bottle and pottery collectors. President: Bill Zwerner, 2521 N. 7th Street Terre Haute, Indiana 47804, Vice President: Jim Bledsoe, 10686 N. Co. Rd 750E, Shelburn, Indiana 47879. Meeting Place: Grand Travers Pie Factory, Terre Haute, Indiana on the third Thursday of the month at 6:00 pm, Family memberships are available for $20. Sponsors the Illiana Antique Bottle and Pottery Show and Sale every fall in Terre Haute, Contact: Marty Plascak at mplascak@ma.rr.com for more information, Newsletter: The Wabash Cannonball, editor Jerry Baker  website: Wabash Valley Antique Glass & Pottery Club FOHBC Member Club

---
West Michigan Antique Bottle Club, Attn: Elmer Ogg, 1591 Hendrick Road, Muskegon, Michigan, 49441 231.798.7335 FOHBC Member Club
---