31 July – 02 August 2015
Latest Update – 18 July 2015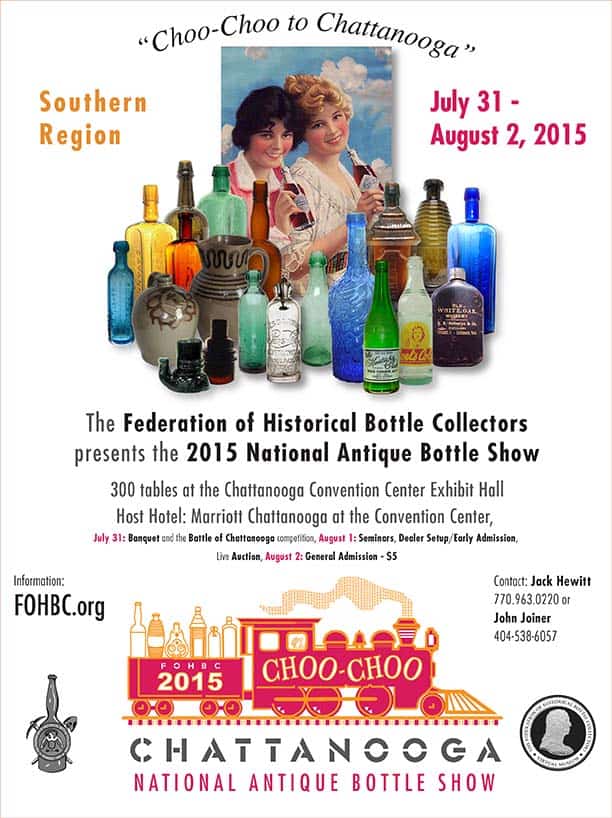 Chattanooga National News
18 July 2015 –
Souvenir Program
Still time to make plans to attend the biggest antique bottle show event of the year. Click to read souvenir program.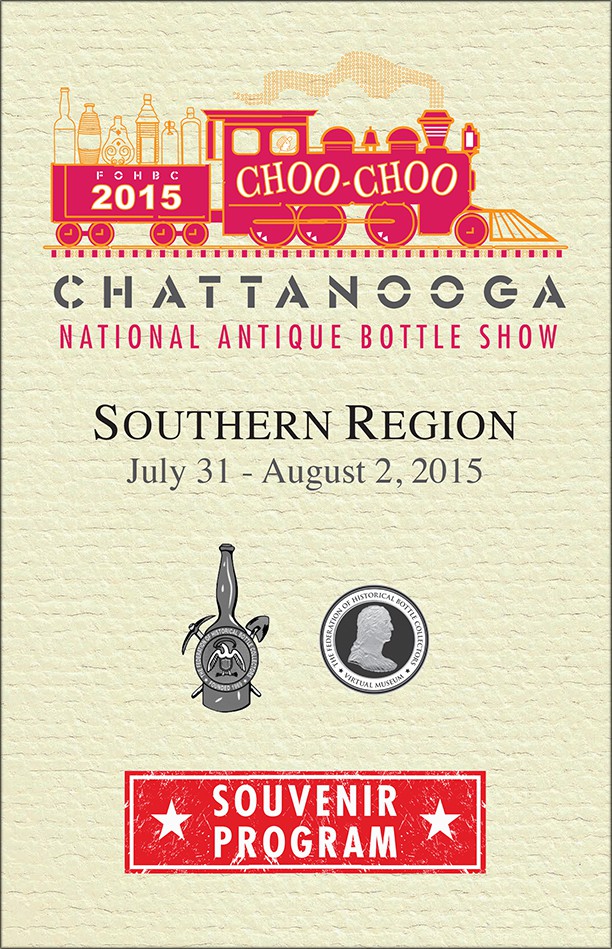 10 July 2015 –
Important Hotel News
We have used up our block of rooms at the special FOHBC discount rate of $110 a night at the Chattanooga Marriott Downtown, our host hotel. There are no more rooms available at the hotel. Our 65 additional suites on Friday and Saturday nights and 10 additional suites on Thursday and Sunday nights at the Staybridge Suites Downtown Chattanooga has also been used up resulting in about 500 room nights sold for the Chattanooga National.
Please note that these other local Chattanooga hotels have rooms. SEE LIST
03 July 2015
–
Rolling Thunder Auction now Online!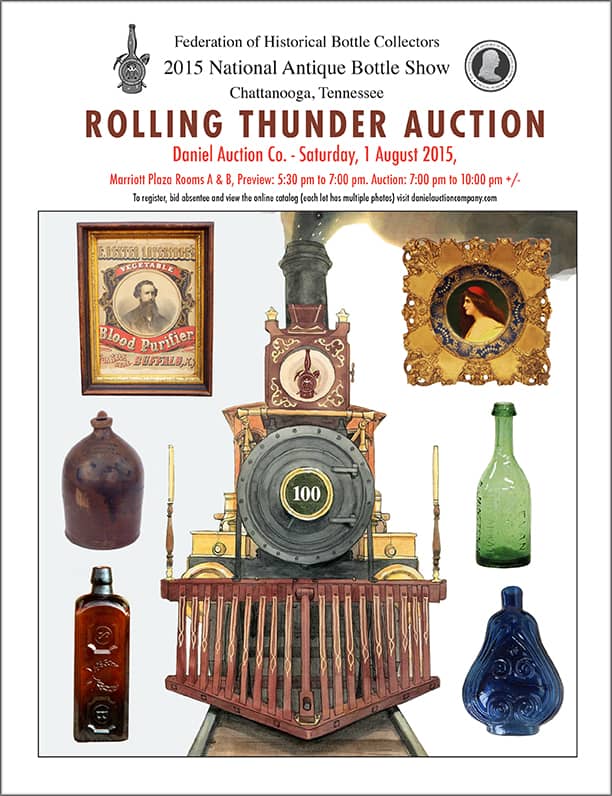 Bid now and get an early start! The FOHBC "Rolling Thunder" auction is now online and open for bidding. Daniel Auction Co. has put together 144 great lots that will be called in a live auction on Saturday evening, August 1st from 7:00 to 10:00 pm at the Marriott Plaza Rooms A & B. Preview will be in the same rooms from 5:30 to 7:00 pm. VISIT AUCTION SEE CATALOG
19 June 2015
–
White T's

Our FOHBC Merchandising Director Val Berry, will be placing a 'limited run' order today for a special run of white FOHBC T-Shirts. Shirts will be on sale at the FOHBC 2015 Chattanooga National Antique Bottle Show merchandise table set up at the admissions area. This will include the four shirts pictured. If you have not reserved a table, do it now. We are doing gangbusters with sales. This will be a big one! SEE SHIRTS
12 June 2015

–

Drawing News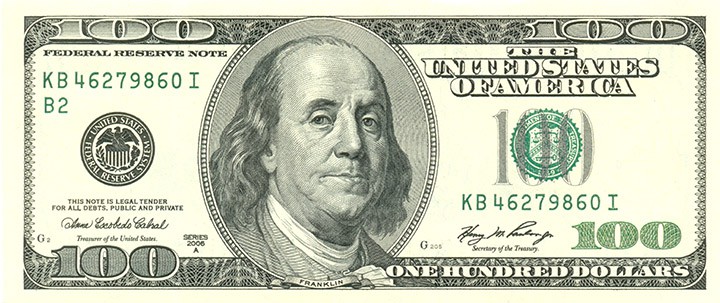 A $1 thousand dollar donation has been given to the FOHBC 2015 Chattanooga National Antique Bottle Show by American Bottle Auctions to support a series of drawings during the public portion of the show on Sunday. Vouchers will be given to the lucky winners to be spent at the show. Drawing Times: Sunday: Every hour from 10:00 am until 2:00 pm. There will be two $100 drawings each hour noted.
There will also be a $100 prize (show gift certificate) announced at the Banquet.
FOHBC officers, show chairpersons, and their spouses/partners or children are not eligible for the drawings. Any consultants to the FOHBC are also not eligible. Only one win per person.
30 May 2015 

– 

Auction Early Bidder Information

We are excited about the "Daniel Auction Company "Rolling Thunder" auction on Saturday night. If you plan on attending the auction, please complete the early bidder registration form using the underlined link. This will help with a speedier Check-in and Check-out process. Thank you for signing up. We look forward to seeing you at the auction. Click on the link below or right click on the form and save the form. Please complete the form and e-mail or Fax it to us. Early Bidder Registration Form
29 May 2015 

–

All-Aboard …

 

Choo-Choo to Chattanooga!

Sneak Peek: Read 6-page article from upcoming July | August issue of BOTTLES and EXTRAS. All the show information you need in the order of events. READ PDF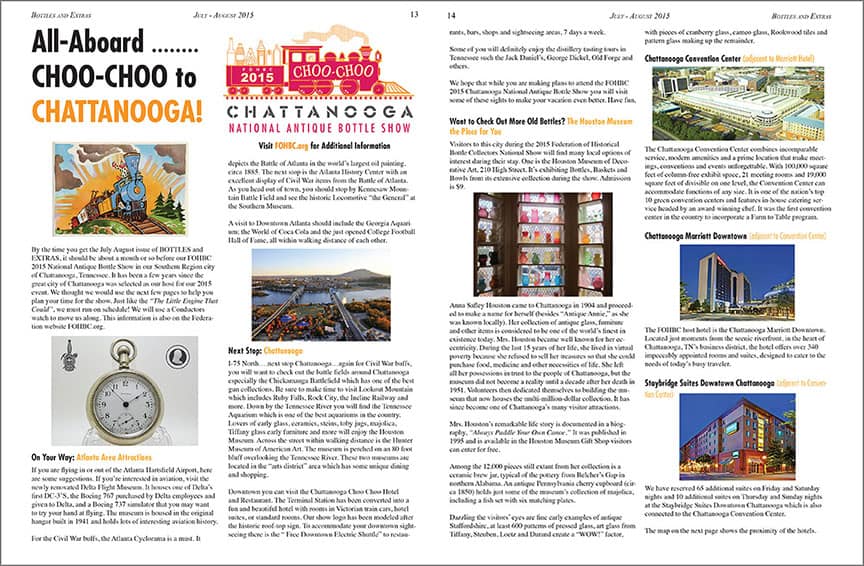 25 May 2015 

– 

2015 Chattanooga National Jug to be Raffled!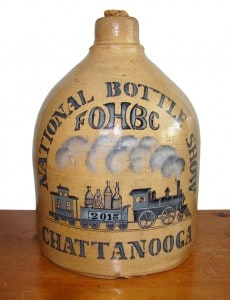 Now, here is some exciting news. Jim Bender, FOHBC Historian, has commissioned Jim Healy from Tribes Hill, New York to make a commemorative stoneware jug for the upcoming 2015 Chattanooga National Antique Bottle Show. Jim picked it up this weekend and sent me a few pictures. I suspect we will sell raffle tickets for the piece. From the looks of it, every person that has seen it so far would like it in their home! On the back of the Jug below the FOHBC logo it says "1 of 1". Way to go Jim & Jim! READ POST
13 May 2015

 –

Chattanooga Area Convention & Visitors Bureau

Read: People are Raving about Chattanooga
Read: Discover More about Chattanooga
Read: Chattanooga Family Fun
Read: Treat Your Tastebuds Chattanooga Style

25 April 2015

 –

FOHBC General Membership Meeting moves to a Breakfast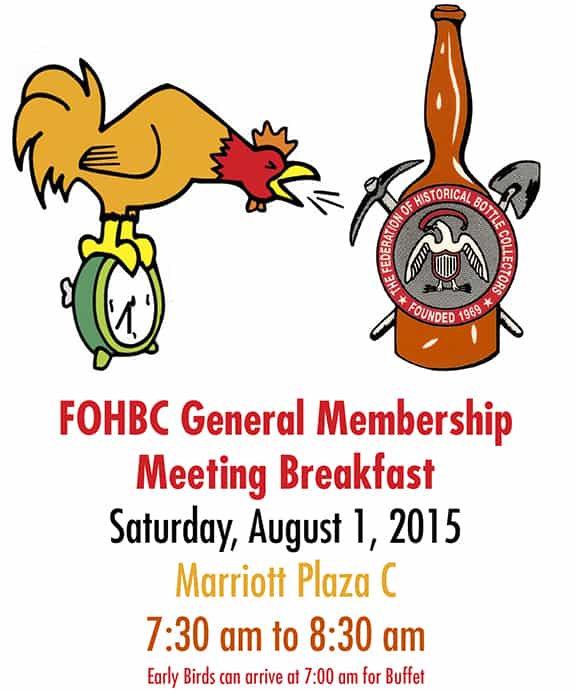 The FOHBC General Membership Meeting has been moved from Friday, 31 July 2015 to Saturday, morning, 01 August 2015 in the Marriott Plaza C room. A Breakfast for members will be served. READ MORE
13 April 2015

–

Staybridge Suites Downtown Chattanooga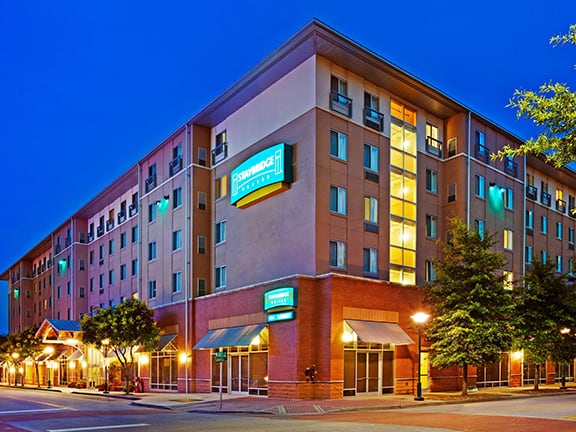 We have now reserved 65 additional suites on Friday and Saturday nights and 10 additional suites on Thursday and Sunday nights at the Staybridge Suites Downtown Chattanooga which is also connected to the Chattanooga Convention Center. The Studios (1 Queen Bed/1 Queen Sleeper Sofa) will be $109 per night, plus taxes; the One-Bedroom Suites (1 King Bed/1 Queen Sleeper Sofa or 2 Full Beds/1 Queen Sleeper Sofa @ $119 per night, plus taxes. Overnight parking is $3.00 per day. LINK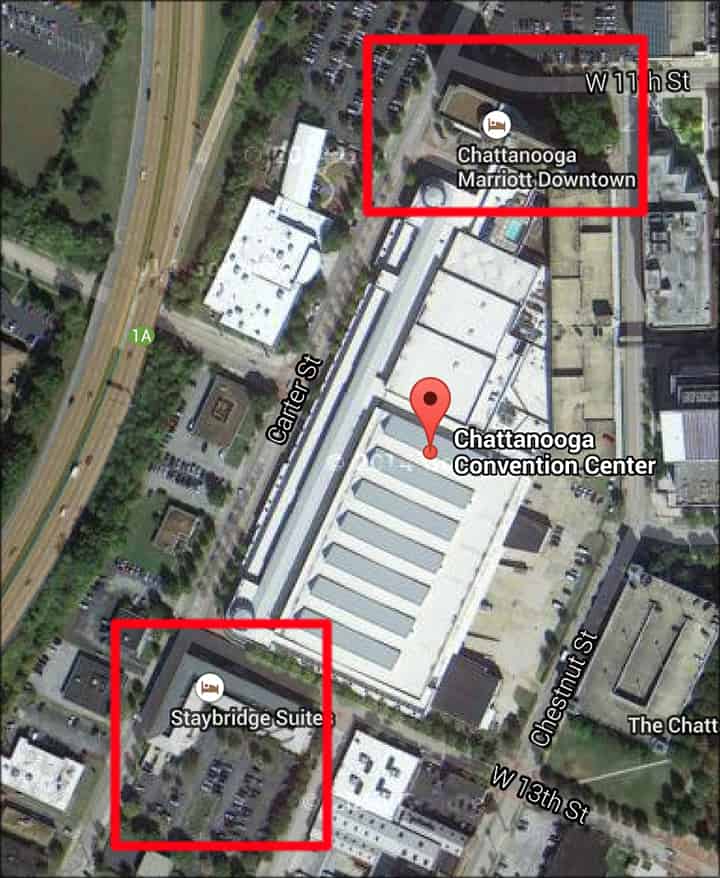 12 April 2015 –
Souvenir Program Advertising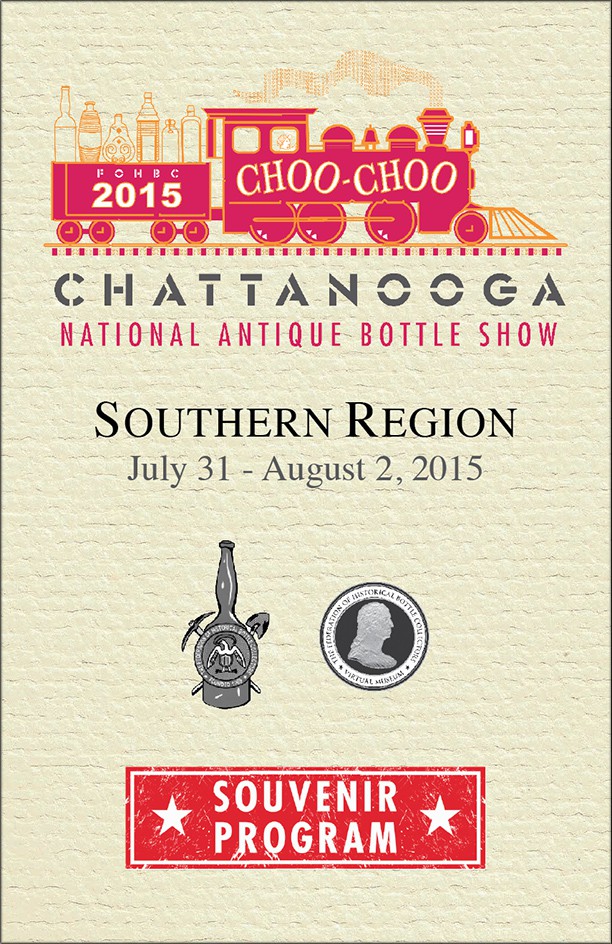 REMINDER: If you want an advertisement in the CHATTANOOGA NATIONAL SOUVENIR PROGRAM, let us know ASAP. We have 25% more ads than last year and that was near a record. Deadline 10 June 2015. Contact Bill Johnson, bj3605@comcast.net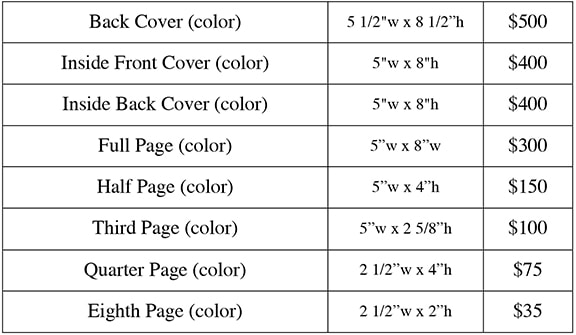 03 April 2015 –
Blue Scroll Flask in Auction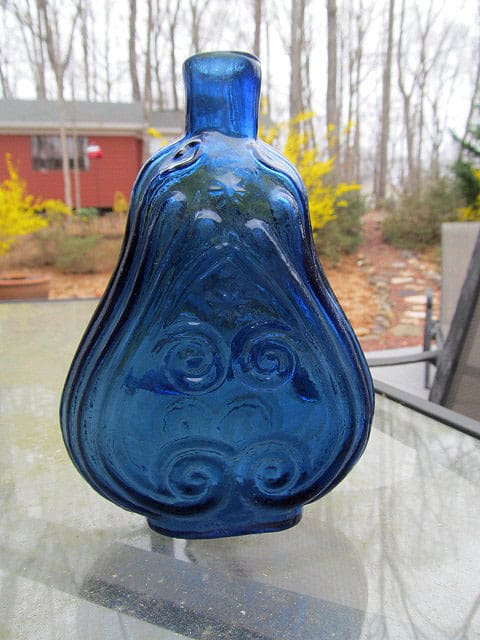 Jack (Hewitt) and I decided to step up even more to the plate even though we bought have put 3 bottles each in the auction. We are cosigning the blue scroll we got at an estate sale last weekend to Jim. It is a great bottle and hopefully it will attract more good bottles to the auction. John (Joiner) (Co-Chair)
30 March 2015 –

Banquet News – Tom Hicks to Speak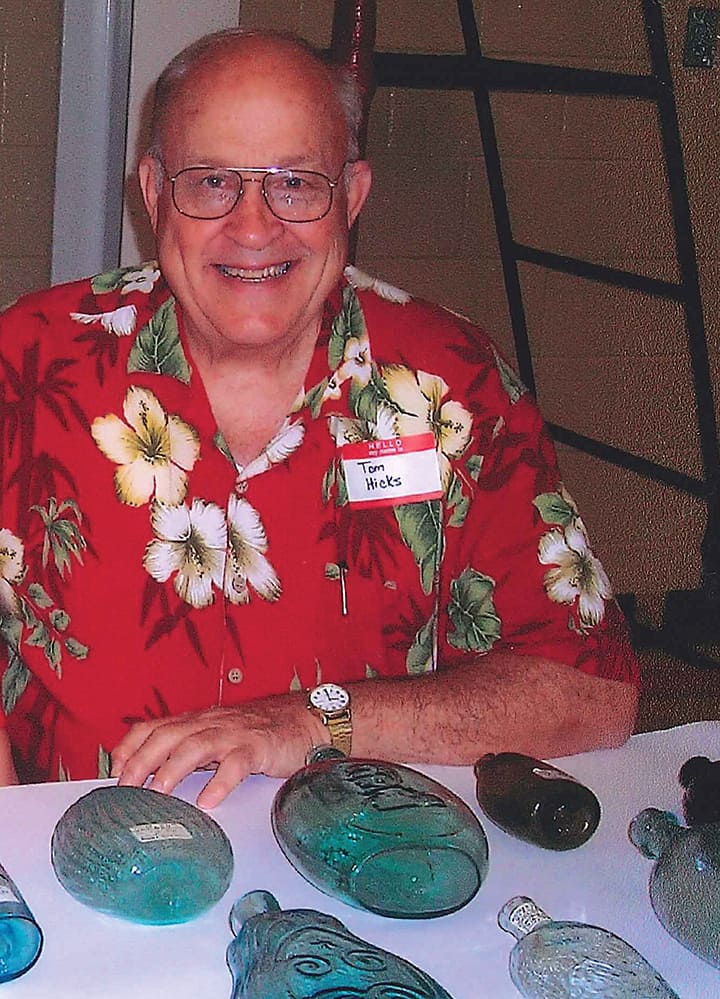 James Thomas "Tom" Hicks was born Nov. 7, 1940 in Autauga County, Alabama. He attended Auburn University and graduated in 1965 with a degree in wildlife biology. He was hired as a wildlife biologist by the Georgia Game and Fish Commission (now Georgia Wildlife Resources Department) in 1966 and was stationed in Darien, a small southeast Georgia coastal town. While there, he read a story about Savannah bottle digging in the Atlanta Journal-Constitution Sunday Magazine and decided to check it out. "I didn't have much money back then, but I thought it was a neat hobby and decided to get involved," he said during a 2005 interview. READ MORE
17 March 2015 –

Seminar News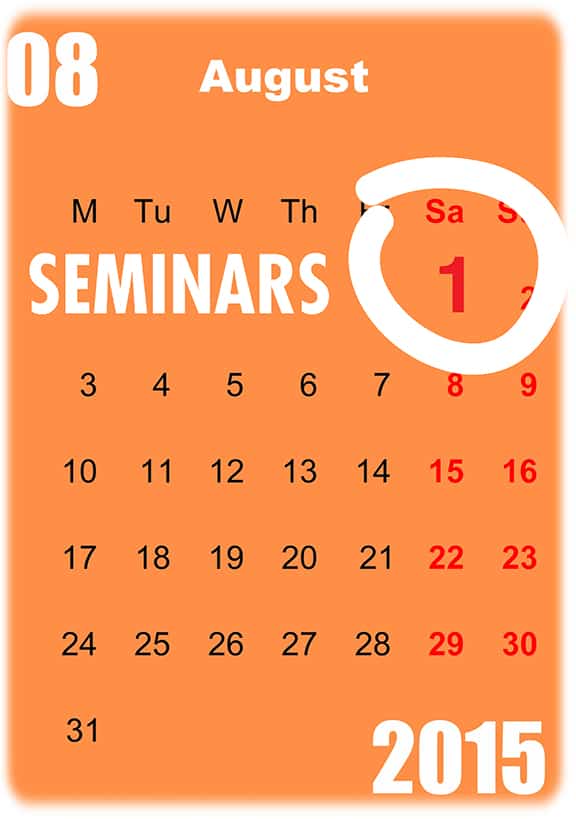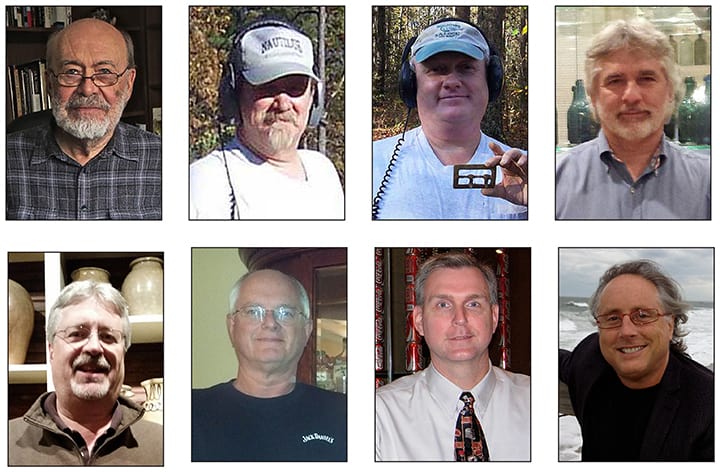 Jack Hewitt and John Joiner, Chattanooga National Show Co-Chairs, have a great line-up of presentations and seminars at the 2015 FOHBC National Antique Bottle Show in Chattanooga, Tennessee. Six seminars are planned and will be given by prominent collectors on various topics in the Chattanooga Marriott Downtown Hotel. The seminars will take place on Saturday morning, August 1st from 9:00 am until 12:00 noon. Seminars are open to any member of the FOHBC or person attending the show. Please mark your calendar now! SEE SEMINAR INFORMATION
20 February 2015 –

Battle of Chattanooga News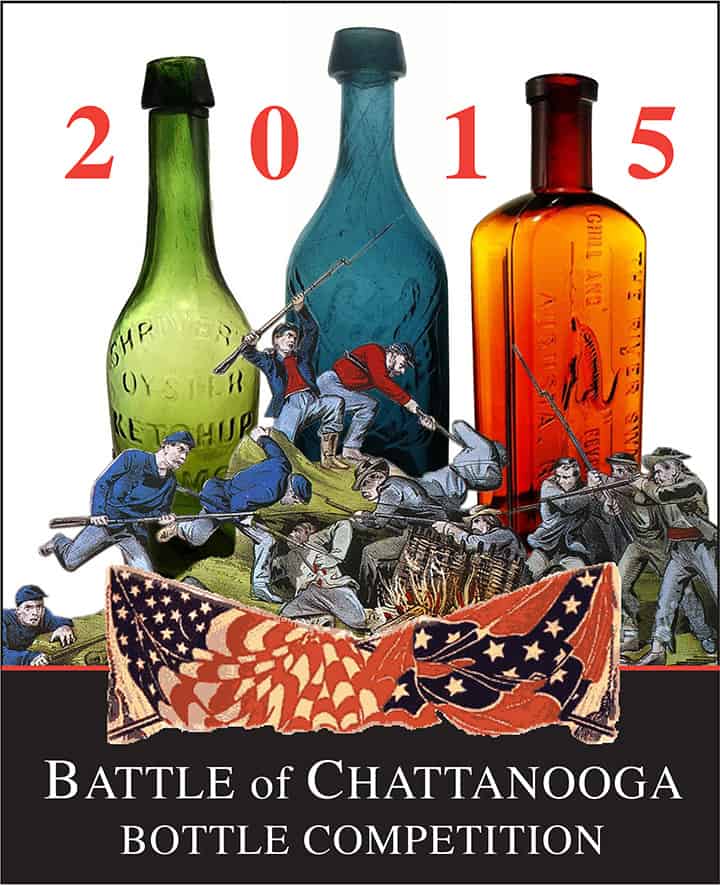 The "Battle of Chattanooga" bottle competition will be held at the Marriott on Friday, July 31st after the banquet in Plaza Room C. There will be three categories. Each category will have three judges. The categories are:
Colored Sodas

Sauces (peppersauce, ketchup, durkees, oyster, etc.)

Best Bottle South of the Mason Dixon Line
Security will be provided.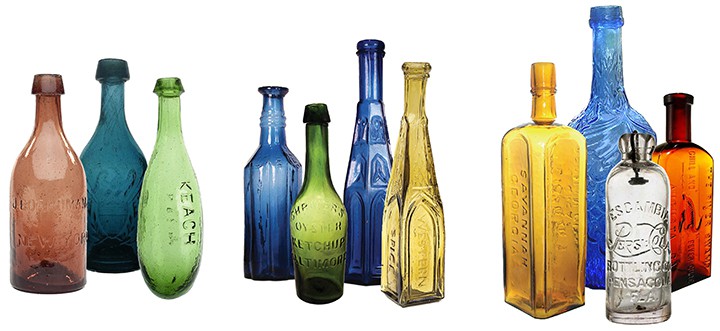 For additional information contact: Mike Newman, phone: 706.829.8060, e-mail: theNewm@aol.com.
We will again be video taping the bottles via broadcast camera, projected on to a 144" screen using an Optima EH501 projector. All bottles will be illuminated by 3 LED Video lights with a white background." We thank Pennsylvania collector, Chip Cable for stepping up and volunteering to help us out in this area!
17 February 2015 –

Auction News
Daniel Auction Company, Official Chattanooga FOHBC Auctioneer continues to pull in some great bottles for their auction. Still time to consign some bottles.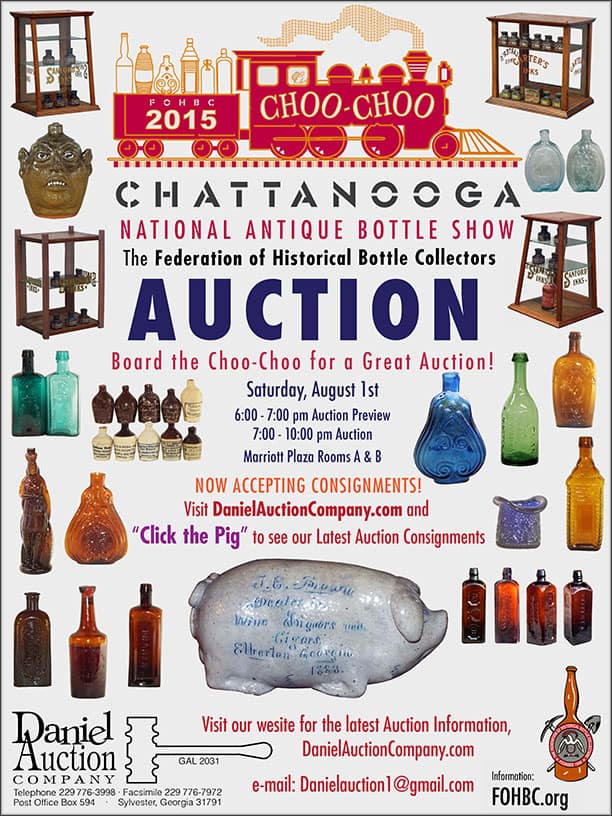 We have the Our Own Southern Bitters in house for the auction. Attached you will find our photos. Maybe an announcement on the site?? Thanks, Jim (Jim Daniel with Daniel Auctions, Official FOHBC Chattanooga National Auctioneer.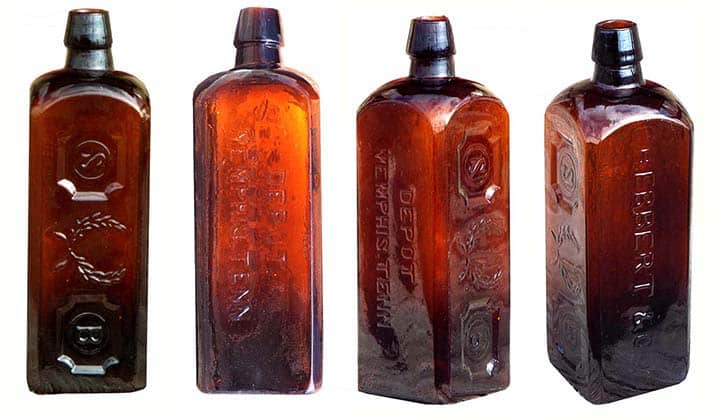 31 January 2015 –

 Rooms Selling Fast for 2015 Chattanooga National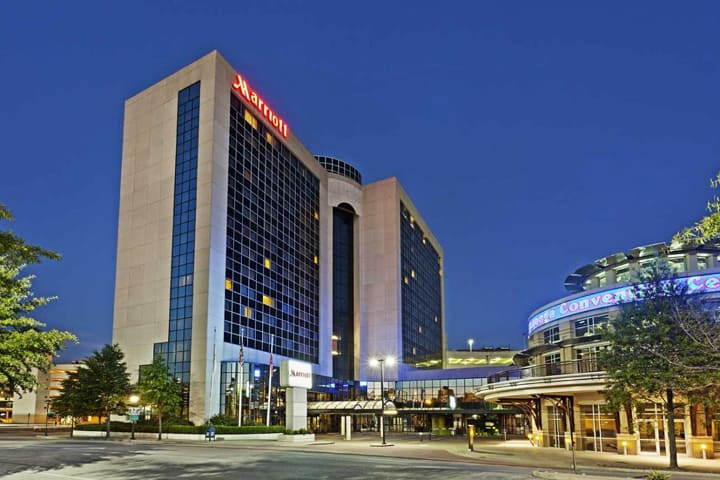 Hi Ferd, Good trip to Chattanooga on Thursday but we need a few things. The Marriott said that if we used up our block of rooms quickly we could get more at the same price. I thought maybe you could send out an email asking people who plan to attend to please go ahead and reserve their rooms even if they have not sent in a contract. John (Joiner) Show Co-Chair
Click for Chattanooga Marriott Downtown special FOHBC room rate of $110 per night 
Last day to book Hotel Room is on July 9, 2015
16 January 2015 –

Official FOHBC Show Photographer Announced! – Mallory Boyle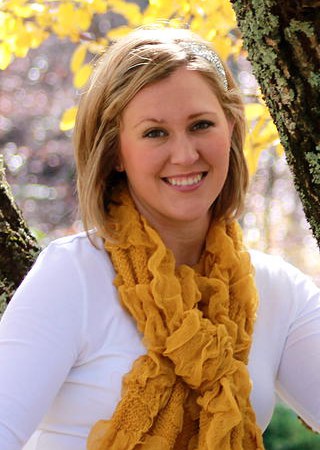 Mallory Boyle, daughter of Jack Hewitt, Chattanooga National Co-Chair has graciously agreed to be our official show photographer. As you might imagine, she has been around bottles most of her life. You can see her work and read about her at this link: MLB Photography
22 October 2014 –

 Announcing Daniel Auction Company as the auctioneer for the 2015 Chattanooga National Antique Bottle Show

The Federation of Historical Bottle Collectors (FOHBC) is proud to announce that the Federation Auction for the 2015 National Antique Bottle Show in Chattanooga, Tennessee has been awarded to the Daniel Auction Company of Sylvester, Georgia. Owner's Jim and Pattey Daniel have been antique bottle, glass and pottery collectors for 30 plus years. They have also been in the auction business for over 25 years. They specialize in conducting antique auctions throughout the year. READ MORE
16 October 2014 –

 Plan Your FOHBC 2015 Chattanooga National Antique Bottle Show Vacation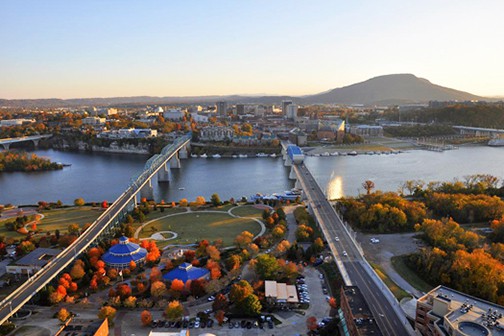 Vacation Planner Press Release. Click to Read
19 June 2014 –

Southern Region Bottle Collage Developed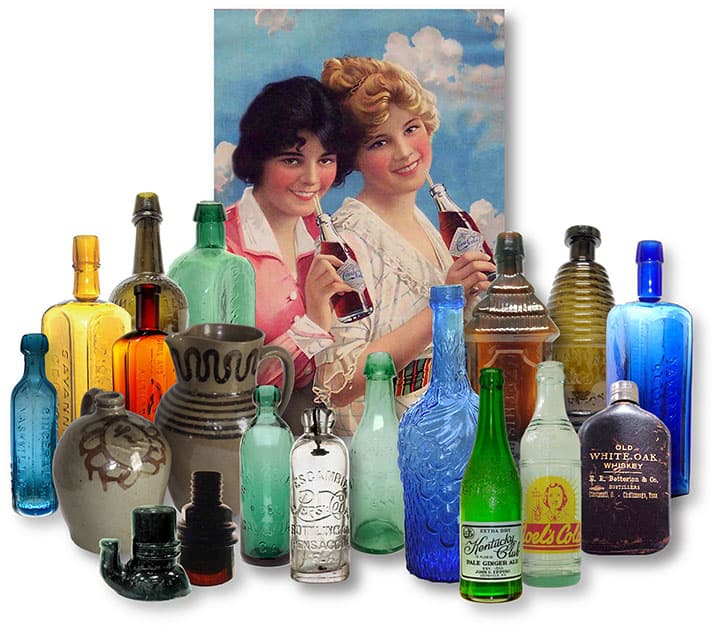 13 May 2014 –

Show Logo Developed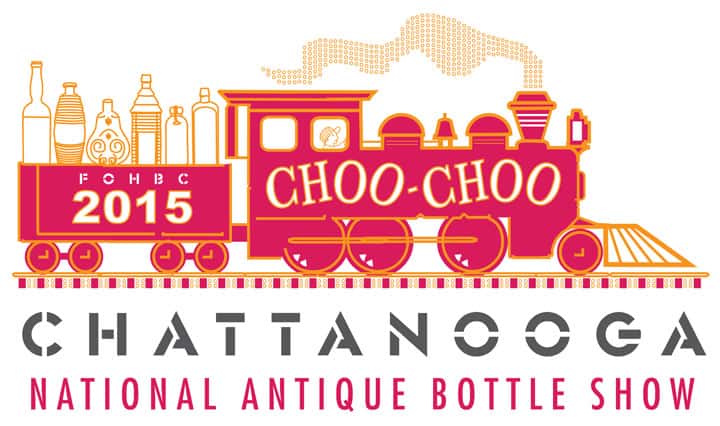 The logo was developed after the familiar sign on the Chattanooga Terminal Station for Southen Railway in Chattanooga which was a familiar stop for many travelers.
Press Release:

30 April 2013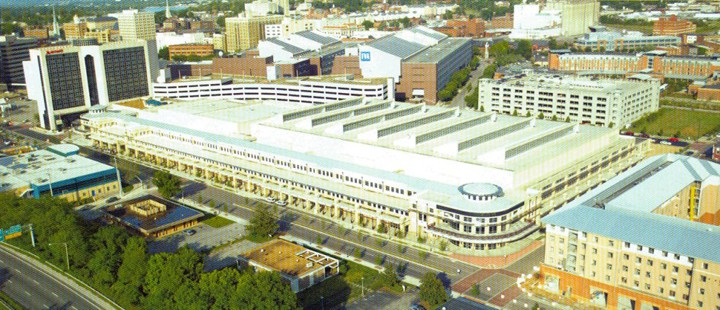 Chattanooga announced for 2015 National Antique Bottle Show
31 July – 02 August 2015
Chattanooga has been selected for the 2015 FOHBC Southern Region National Antique Bottle Show. The show will be held at the Chattanooga Convention Center, Sunday August 2, with dealer set-up and early buyers on Saturday. The Chattanooga Marriott Downtown will be the host hotel and is connected to the convention center. The banquet/bottle competition, seminars, auction, and membership meetings will be held at the Marriott. Jack Hewitt and John Joiner will be serving as show co-chairpersons.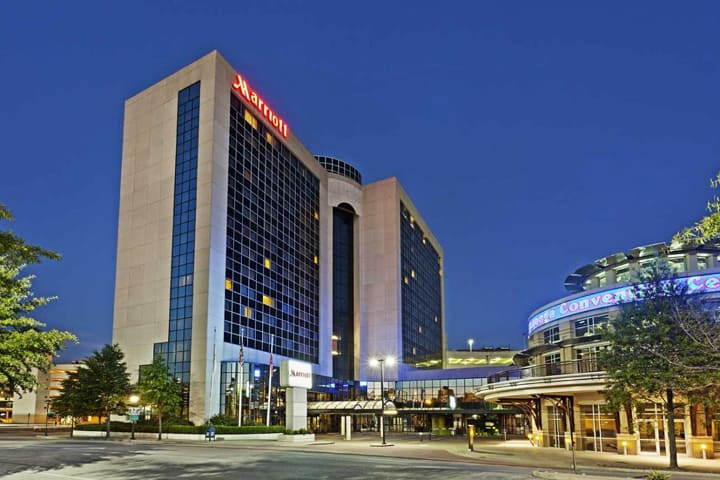 Chattanooga was incorporated in 1839. It is located in Southeastern Tennessee at the crossroads of Interstate 24, 59, and 75. Chattanooga is known for its many area attractions, including: Chickamauga National Military Park, Incline Railway, Lookout Mountain, Ruby Falls, Rock City, Houston (Glass) Museum, Tennessee Aquarium, and much more.
Be sure to save the date (July 31-August 2) for Chattanooga in 2015!
Tom Phillips
FOHBC Conventions Director