August 1-3 for Chattanooga in 2015!
Latest Update – 19 June 2014
[Click for Contract – Will be available last week of July 2014]
Chattanooga National News
19 June 2014 – Southern Region Bottle Collage Developed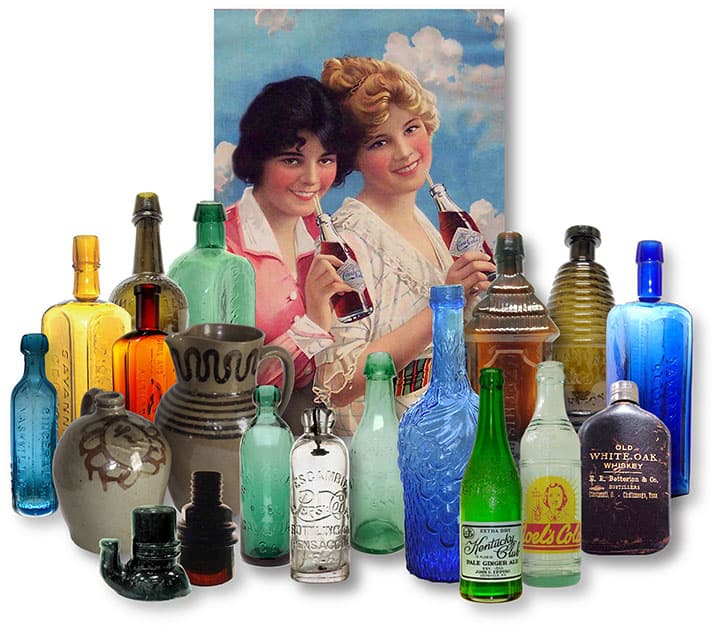 13 May 2014 – Show Logo Developed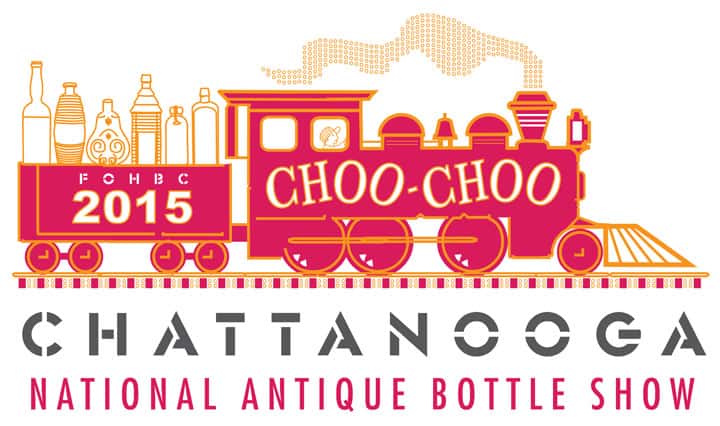 The logo was developed after the familiar sign on the Chattanooga Terminal Station for Southen Railway in Chattanooga which was a familiar stop for many travelers.
Press Release: 30 April 2013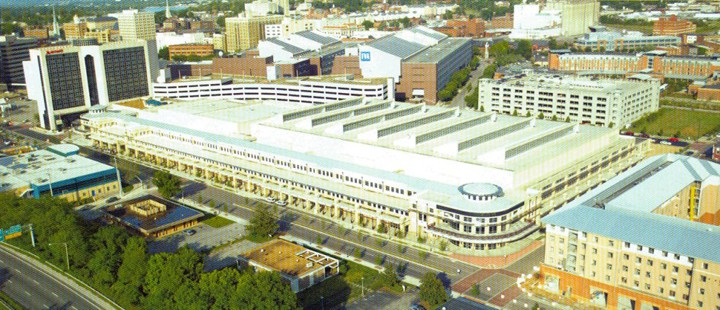 Chattanooga announced for 2015 National Antique Bottle Show
31 July -02 August 2015
Chattanooga has been selected for the 2015 FOHBC Southern Region National Antique Bottle Show. The show will be held at the Chattanooga Convention Center, Sunday August 2, with dealer set-up and early buyers on Saturday. The Chattanooga Marriott Downtown will be the host hotel and is connected to the convention center. The banquet/bottle competition, seminars, auction, and membership meetings will be held at the Marriott. Jack Hewitt and John Joiner will be serving as show co-chairpersons.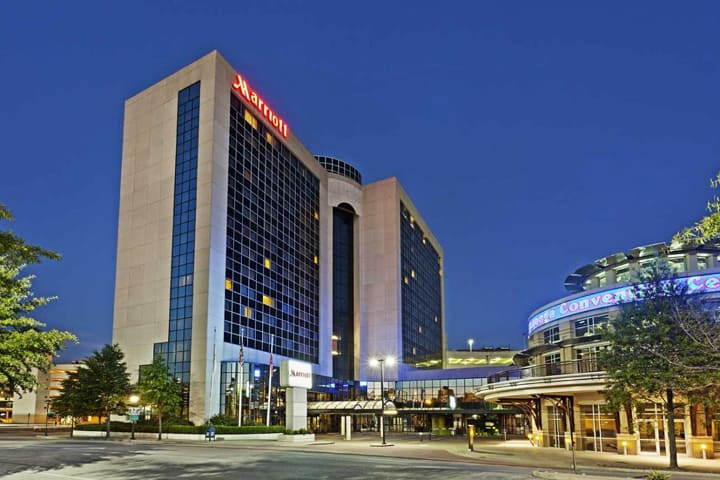 Chattanooga was incorporated in 1839. It is located in Southeastern Tennessee at the crossroads of Interstate 24, 59, and 75. Chattanooga is known for its many area attractions, including: Chickamauga National Military Park, Incline Railway, Lookout Mountain, Ruby Falls, Rock City, Houston (Glass) Museum, Tennessee Aquarium, and much more.
Be sure to save the date (July 31-August 2) for Chattanooga in 2015!
Tom Phillips
FOHBC Conventions Director