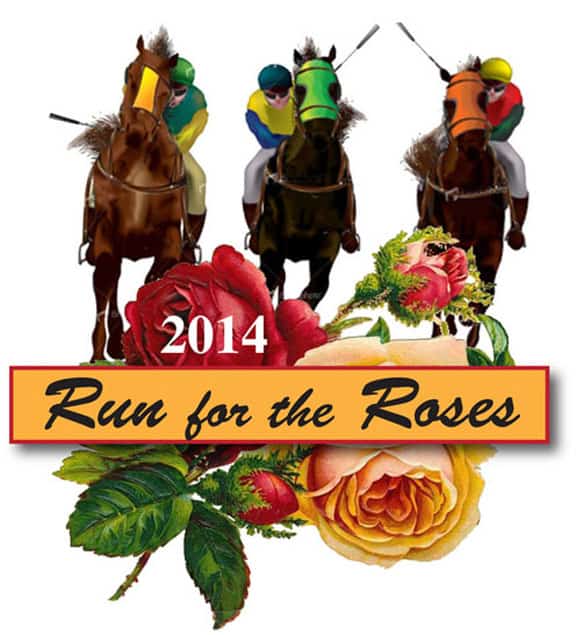 2014 National Antique Bottle Show – Lexington, Kentucky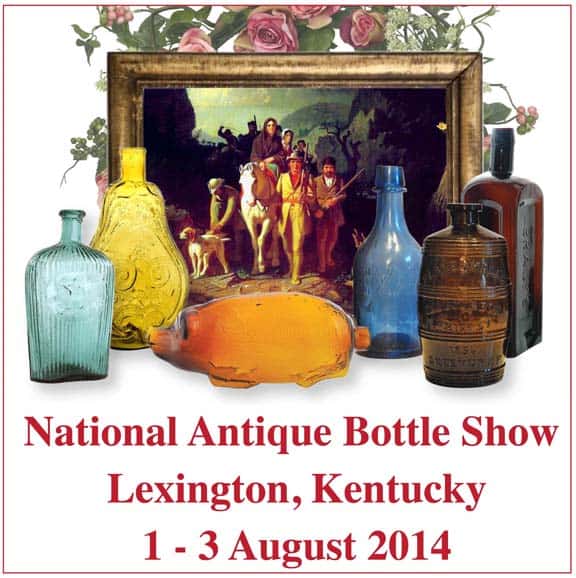 (Click for Full Show Information)

Get in the race at the "Run For The Roses" Competition in Lexington,
Kentucky!
The "Run for The Roses" bottle compitition will be held at the Hyatt Regency Patterson C and D Rooms on Friday, August 1st after the Banquet. There will be three categories. Each category will have three judges. The categories are:
Midwestern Swirl Bottles (to include swirled, broken-swirled, and vertically ribbed bottles in all forms)
Historical Scroll Flasks (to include all sizes of flasks)
Wax Sealer Jars (to include mold blown as well as free blown jars in any size)
WIN, PLACE, and SHOW will be awarded for each bottle category. WIN will receive a $100 gift certificate. PLACE will receive a $50 gift certificate. SHOW will receive a $25. gift certificate. The gift certificates must be redeemed at the show. More information is below.
This time we will be video taping the bottles via broadcast camera, projected on to a 144″ screen using an Optima EH501 projector. All bottles will be illuminated by 3 LED Video lights with a white background." We thank Pennsylvania collector, Chip Cable for stepping up and volunteering to help us out! This is going to be so much easier to see!
Security will be provided.
For additional information contact: Jamie Houdeshell, phone: 419.722.3184, email jhbottle@hotmail.com.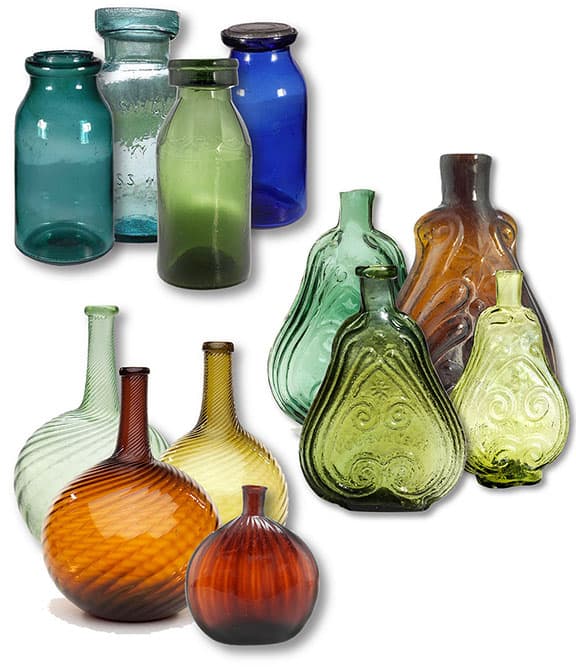 A free drawing for a quart scroll flask (see below) will be held for the Run for the Roses competition on Friday night, August 1st. Attendees will receive a ticket when they enter the room. The drawing will be held at the end of the competition. The winner must be present. FOHBC officers, board members, show chairpersons, and immediate family will not be eligible.