Battle of Chattanooga News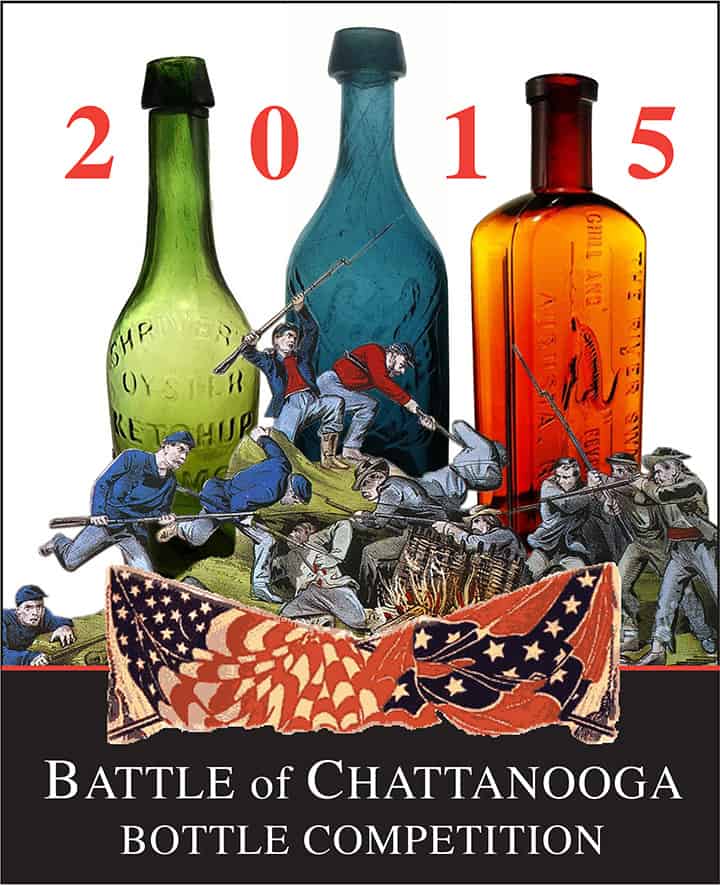 The "Battle of Chattanooga" bottle competition will be held at the Marriott on Friday, July 31st after the banquet in Plaza Room C. There will be three categories. Each category will have three judges. The categories are:
Colored Sodas

Sauces (peppersauce, ketchup, durkees, oyster, etc.)

Best Bottle South of the Mason Dixon Line
Security will be provided.
For additional information contact: Mike Newman, phone: 706.829.8060, e-mail: theNewm@aol.com.
We will again be video taping the bottles via broadcast camera, projected on to a 144" screen using an Optima EH501 projector. All bottles will be illuminated by 3 LED Video lights with a white background." We thank Pennsylvania collector, Chip Cable for stepping up and volunteering to help us out in this area!