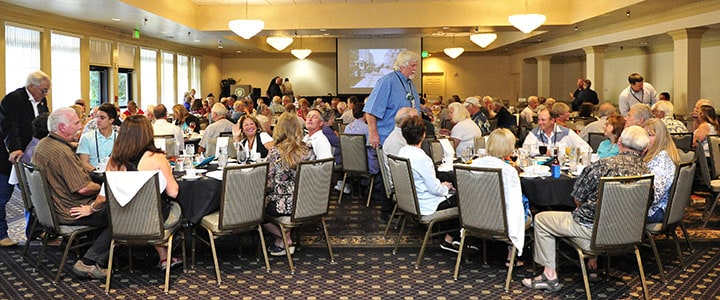 FOHBC 2016 Sacramento National Antique Bottle Convention & Expo |

The FOHBC Banquet
Cocktail Hour | Lions Gate Hotel Patio, Friday, August 5th, 5:30 – 6:30 pm
The FOHBC Banquet | Lions Gate Hotel Club Ballroom, Friday, August 5th, 6:30 – 8:30 pm
A cocktail hour will be held on Friday evening, August 5th from 5:30 pm to 6:30 pm, prior to the FOHBC Banquet, at the Lions Gate Hotel Patio. A cash bar will be available for sodas and/or alcoholic beverages. Come rub elbows with your bottle collecting friends.
The FOHBC Banquet will be held on Friday evening, August 5th from 6:30 pm to 8:30 pm at the Lions Gate Hotel Club Ballroom. A cash bar will be available for sodas and/or alcoholic beverages. The cost of the banquet will be $35 per person. Reservations will be available on a first come basis. Betty Zumwalt, renowned antique bottle and glass authority and author, FOHBC 2008 Hall of Fame inductee, will be the guest speaker. Awards will be presented to the FOHBC club competition winners who have earned special recognition in the past year for club newsletters, show posters and flyers, article writing and club web site. FOHBC Hall of Fame and Honor Roll awards will be announced. There will be a special prize drawing for a $100 gift certificate to be spent at the show. You do not have to be an FOHBC member to attend.
All photographs are by our official show photographer, Angelina (Gina) Pellegrini unless otherwise noted.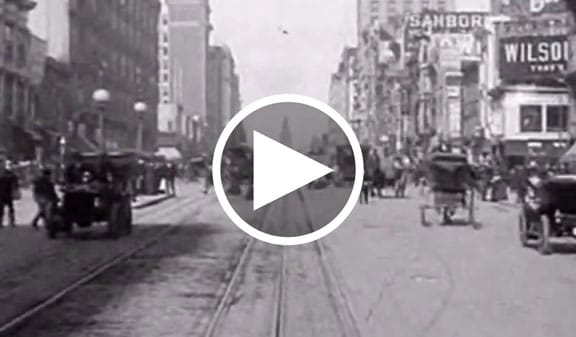 A famous historical San Francisco trolley video was project on screen during seating. Watch: Amazing Film Clip of Cable Car In San Francisco In 1906
Day 2 | Friday
The FOHBC Banquet traditionally follows the Educational Seminars and Early Admission on Friday, the official first day of the bottle show. This year the FOHBC Membership Meeting Breakfast occurred earlier in the day. The FOHBC Banquet or "Awards Banquet" as it is sometimes called, is a more formal event where reservations are required with meal choices made in advance. The banquet usually occurs in the host hotel ballroom as it did this year and it was preceded by a cocktail hour to start things off.
This year we had 115 or so reservations and ended up with close to 150 guests as many last minute tickets were sold during the day and at the door. Let's allow the pictures to tell the story as they are in sequential order. The FOHBC Banquet Master of Ceremonies was Ferdinand Meyer V, Federation President and his granddaughter, Isabella Alucema. Alicia Booth, Federation Public Relations Director, assisted in handing out the awards. Award coordination was by Val Berry, FOHBC Merchandise Director and Elizabeth Meyer, FOHBC Business Manager. Shovel awards and table centerpieces by Alicia Booth
Read about Day 1 events: FOHBC Board meeting, American Bottle Auctions Open House, Early Registration, Generals House VIP Reception and the Sacramento Shootout.
T H E   B A N Q U E T 
SPOTTED IN THE CROWD
THE NIGHTS PROGRAM
BETTY ZUMWALT
HALL OF FAME & HONOR ROLL AWARDS
CLUB AWARDS
SPECIAL AWARDS & PRIZES
COCO