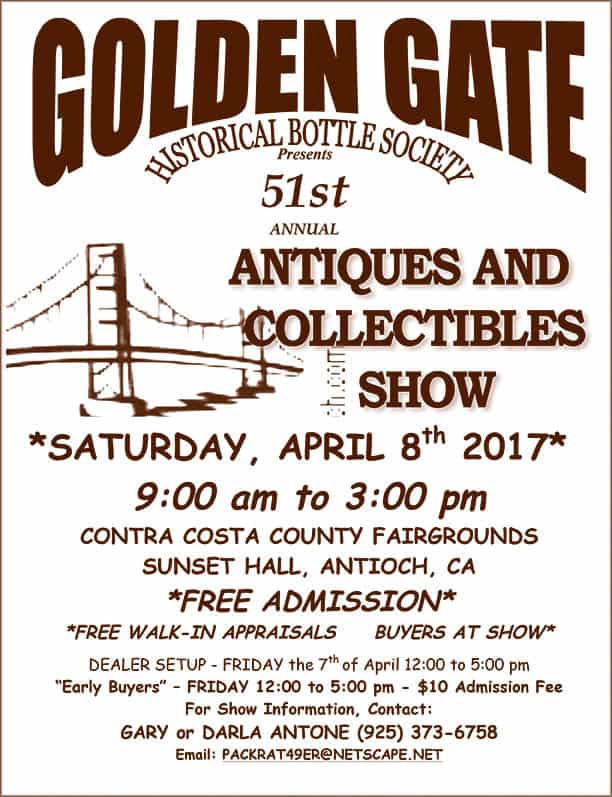 2017 Golden Gate Show & Sale
11 April 2017
Friday, April 8, was the opening day of the Golden Gate Historical Bottle Club's 51st annual show and sale at the Contra Costa County Fairgrounds in Antioch, California. Amidst some substantial downpours the show opened to its usual crowd of dedicated followers.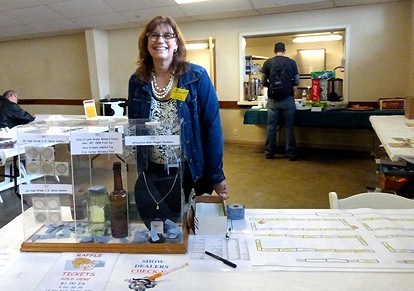 The fairest half of the team of Darla and Gary Antone who have been the organizers of the Golden Gate club show for a number of years now.
Whiskey bottles abound at western bottle shows. This is a nice selection of clear pictured whiskey bottles. In the center is a blue S.F. Gaslight bottle, perhaps the most coveted of all the western ammonia bottles.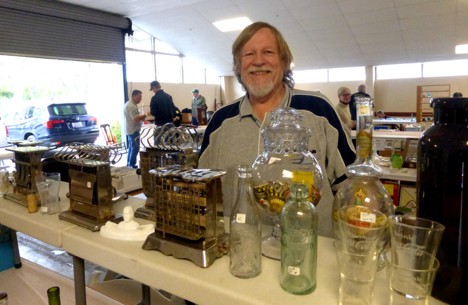 Randy Taylor from Chico, California, is one of the few bottle book sellers on the West Coast. He also brought a number of totally fascinating "Rube Goldberg" type toasters from a large collection that he recently acquired.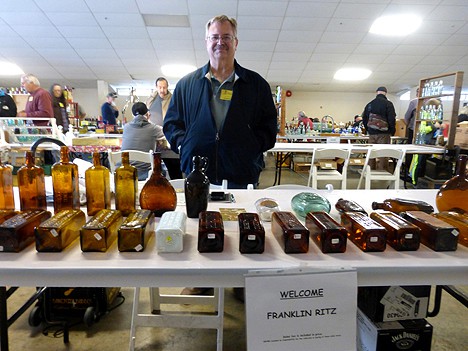 Frank Ritz, from Healdsburg, California, is primarily a collector of historical and pictorial flasks but he can't resist any good old bottle that has pleasing esthetic qualities. He had a number of square bitters for sale.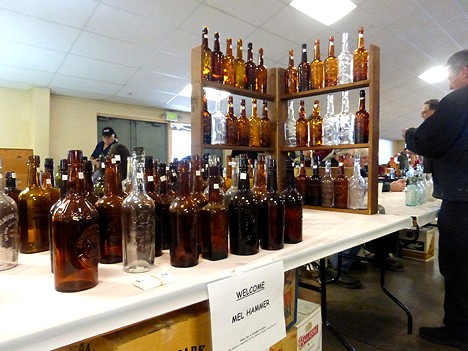 Mel Hammer brought a good number of western whiskey bottles, always a favorite on the Left Coast.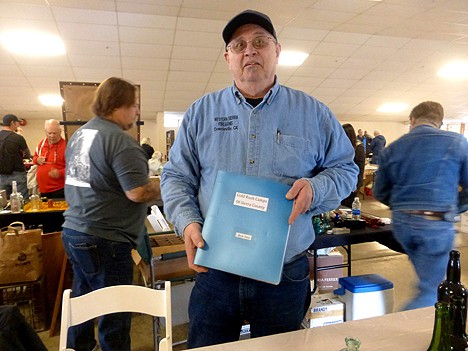 Rick Simi who, along with his wife, Cherry Simi, are the hosts of the popular Downieville, California, bottle show, poses with a draft copy of his soon to be released book on Gold Rush Camps of Sierra County. You can bet that Rick has but a shovel in every one of those camps.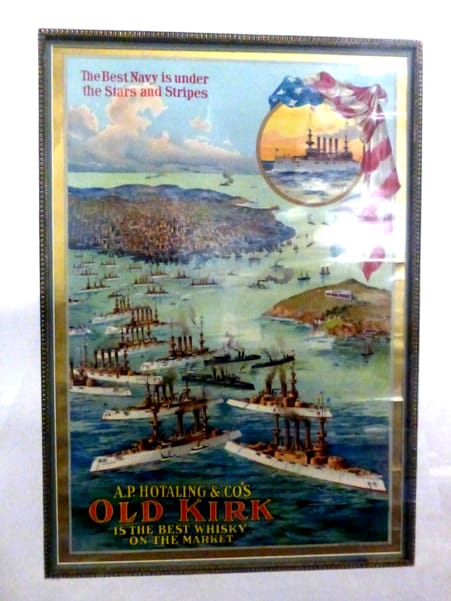 One of my favorite advertising pieces noted was this Old Kirk whiskey ad with an oblique angle of San Francisco Bay chock full of 1900's vintage warships. A little fanciful but very interesting.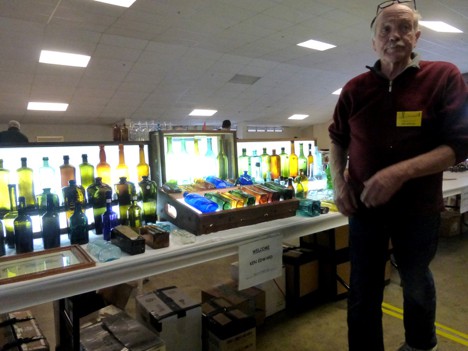 Ken Edward's sales table is always well lit and full of interesting and colorful bottles.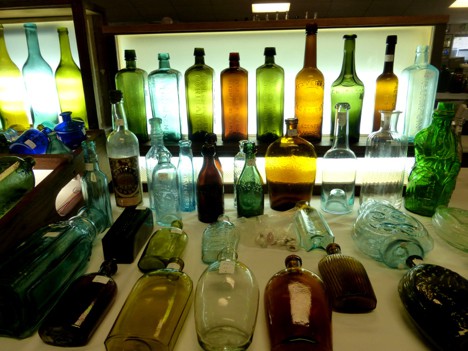 Another picture of Ken's sales table.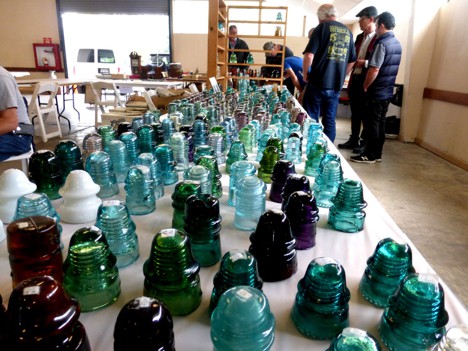 And, there was a sea of insulators for those interested in collecting heavy hunks of glass. Overall, it was a great show that will be back again in April 2018.
Eric McGuire
FOHBC Western Region Director