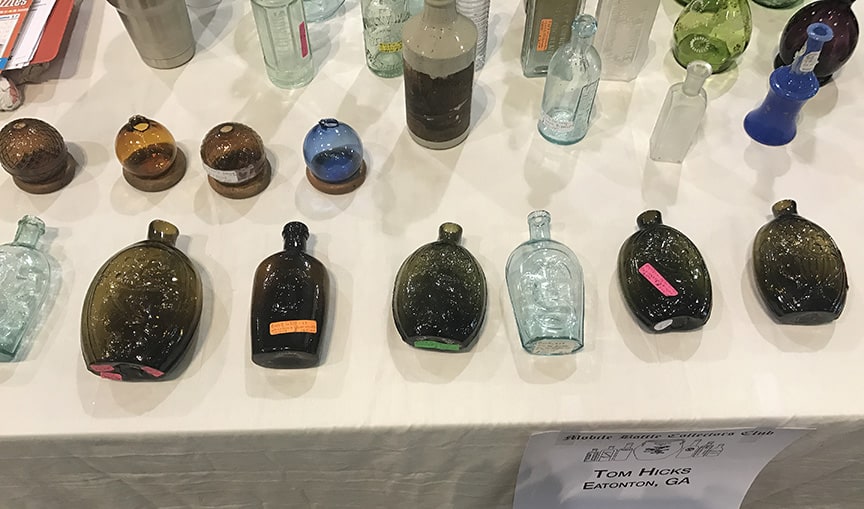 Mobile Bottle Collector's Club 43rd Annual Show Report
13 April 2017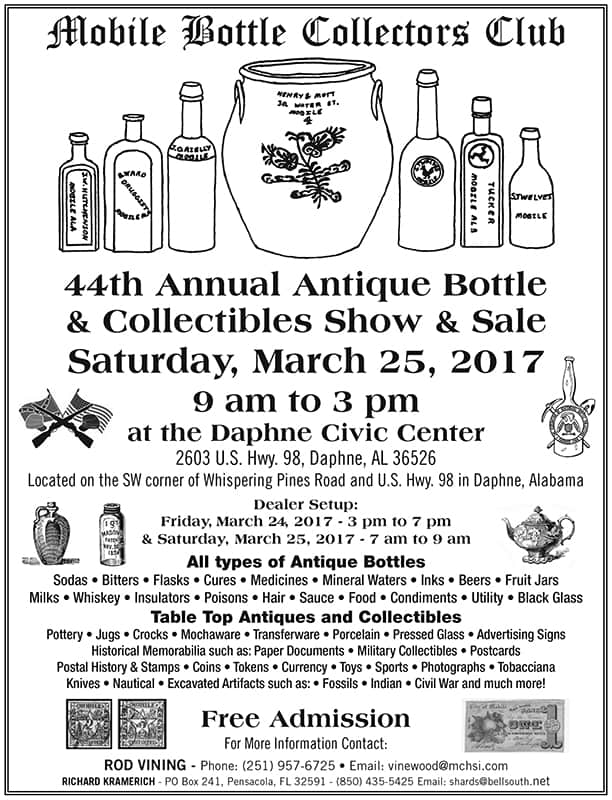 The Mobile Bottle Collector's Club 43rd Annual Show was on the 25th of March, 2017 in Daphne, Alabama, and my friends and I were in attendance. This year was a fun year because we came armed with Barq's Hutch sodas from Biloxi and Gulfport and had a few rarities to sell from New Orleans as well. Jason Case and Rick Soldini joined my expedition into one of the best shows in the South. Jason had his Gulfport Barq's Hutch sodas to sell, I had my double Biloxi Barq's and some New Orleans relics to sell, and Rick had a 1915 Bay St. Louis hobble-skirt Coke to sell.
The dealers from New Orleans were in attendance, and it was great to see some old familiar faces with stories to tell about rare finds and heartbreaking discoveries of what we call "crying glass" (Beautiful bottles bases with broken and missing tops). I was able to sell all of my 1860's Sardine Tins from France that were recovered at the bottom of a well in New Orleans as well as most of my sodas. Jason made some new friends among the dealers and diggers and Rick wound up adding to his collection instead of selling his bottle (I fear he may have become a collector!).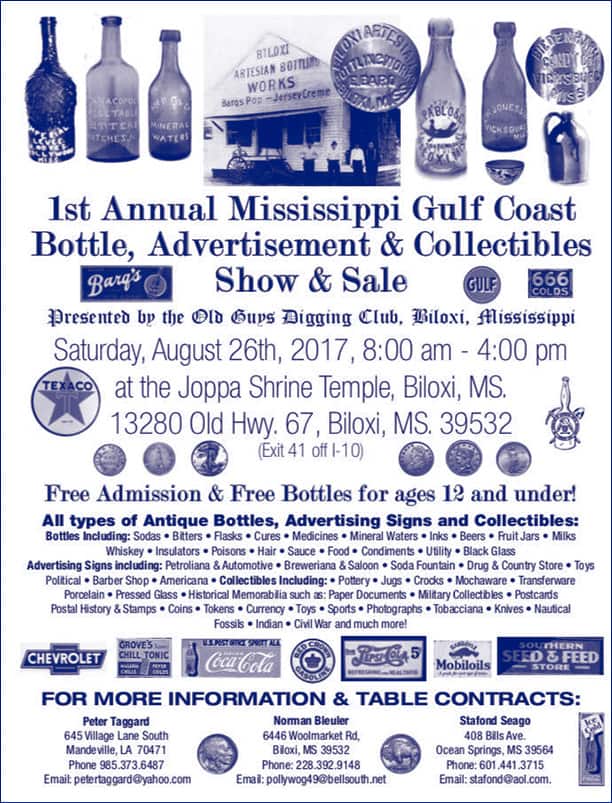 Fun was had by all and I can't wait until next year. Also, there will be a Biloxi Bottle Show this August, which is only 20 miles from my  home. It will be the first show so I hope everyone will attend to help it become a yearly event!
Enjoy the pics!
Sincerely,
Mike Burkett
Bottledigger/Detective/Friend
Long Beach, Mississippi