We lose a Great Leader in our Hobby – Gene Bradberry
20 June 2017 (R•062117)
Just hearing from Tom Phillips that long-time FOHBC member, past president and Hall of Famer Gene Bradberry passed away this morning.
Obituary for Ollie Eugene "Gene" Bradberry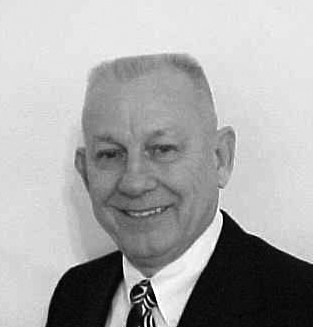 2013 – Gene Bradberry Hall of Fame
In 2010, the FOHBC was in trouble. Internal squabbling was pushing the organization away from being the paternal parent of the hobby. Its future was bleak. In stepped Gene Bradberry as president, a job to which he was no stranger. He'd also served previously. But this time it was different. A retired Memphis, Tenn., policeman, he quickly laid down his brand of law and, as a result, the FOHBC arose, like the phoenix, and headed in the right direction. Ed Provine, Gene's longtime good friend and fellow collector, in his letter of nomination pointed out that many collectors know of Bradberry's dedication and hard work for the Federation. He joined the FOHBC in 1969 and quickly became active behind the scenes. He served as 2nd vice chairman (1971-72), chairman (1972-74), President (as chairmen became) (1988-94), Membership Director (1994-2000), Expo 2004 show chairman, 1st vice president (2004-06), Membership Director (2006-10), President (2010-2012) and Director at Large (2012-Present). He also found time to serve his Memphis Bottle Collectors Club and is presently show chairman.