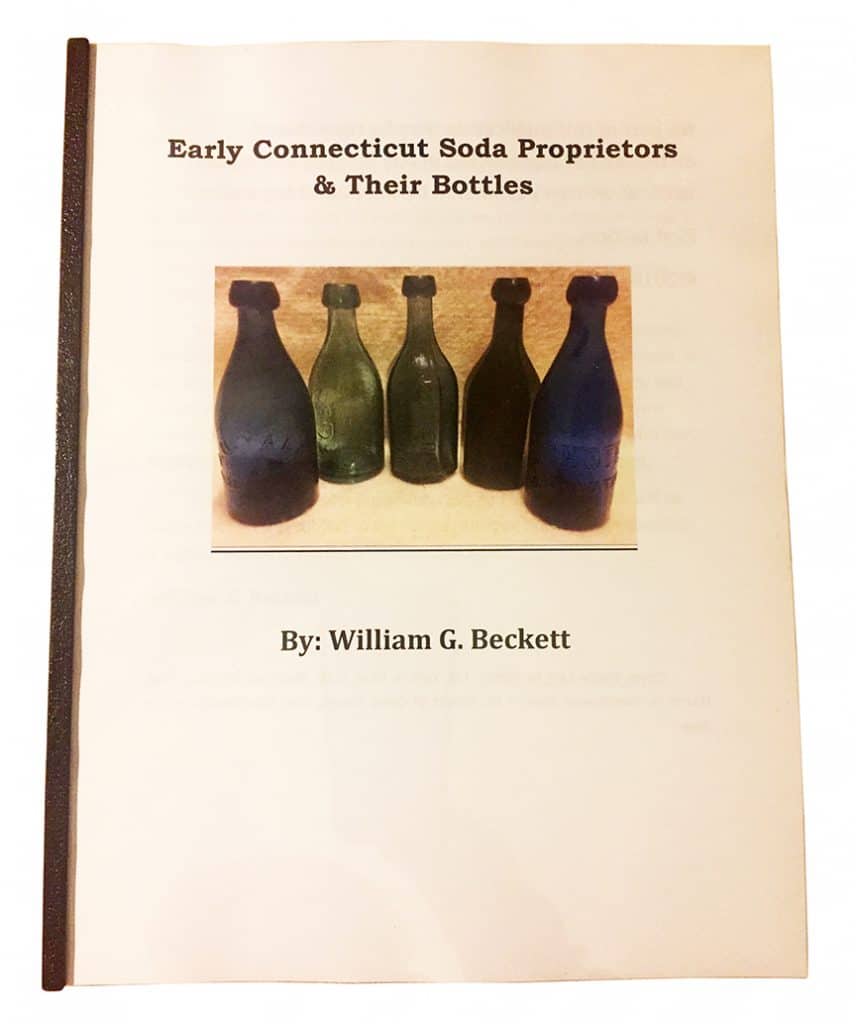 Connecticut Yankees' sodas documented in new book
By Bill Baab
After penning a number of articles about 19th century soda water manufacturers and their bottles of his home state in Antique Bottle & Glass Collector magazine, William G. (Bill) Beckett decided to share his knowledge in a book. He self-published "Early Connecticut Soda Proprietors & Their Bottles" earlier this year and the writer purchased a copy, mainly because there is an Augusta, Georgia connection to one of those Yankee soda water manufacturers. Uriah Clinton, of Woodbridge, Connecticut, was the father of Henry Clinton, who established his "Model Soda Water Establishment of the South" in Augusta in the late 1870s. My story about Henry appeared in the January 2018 issue of Antique Bottle & Glass Collector.
Not only does Beckett shed light on 14 manufacturers in eight cities of his state, he includes much more information than was present in his magazine stories. Even better are color photos of each of the soda works' bottles that complement the text of the 80-page soft cover book.
Those photos are joined by reproductions of early soda water advertising as well as vintage photos.
Pennsylvania native Uriah Clinton was born in 1823 and had moved to Woodbridge with his family by 1850. His younger brother, Ira Dewitt Clinton, was born in 1826. He joined his brother in the soda water business and, as Beckett says, dark green bottles embossed U. & I.D. Clinton exist with iron pontils and smooth bases. There is even an error bottle embossed U & J.D. Clinton, Woodbridge, Conn., and Premium Soda Water. Back then, the "I" and the "J" sometimes looked alike.
Beckett's book more than fills the information gap about his state's early sodas. He also included chapters about Hutchinson sodas bottled there as well as a rarity chart that other collectors will value.
The book sells for $29 plus $6 shipping and can be ordered from the author at 115 Ridgeview Place, Cheshire, CT 06410.