2019 FOHBC 50th Anniversary National Antique Bottle Convention | Augusta, Georgia
OPENING EVENT
Mike & Julie Newman Open House • Thursday early afternoon, August 1st 2019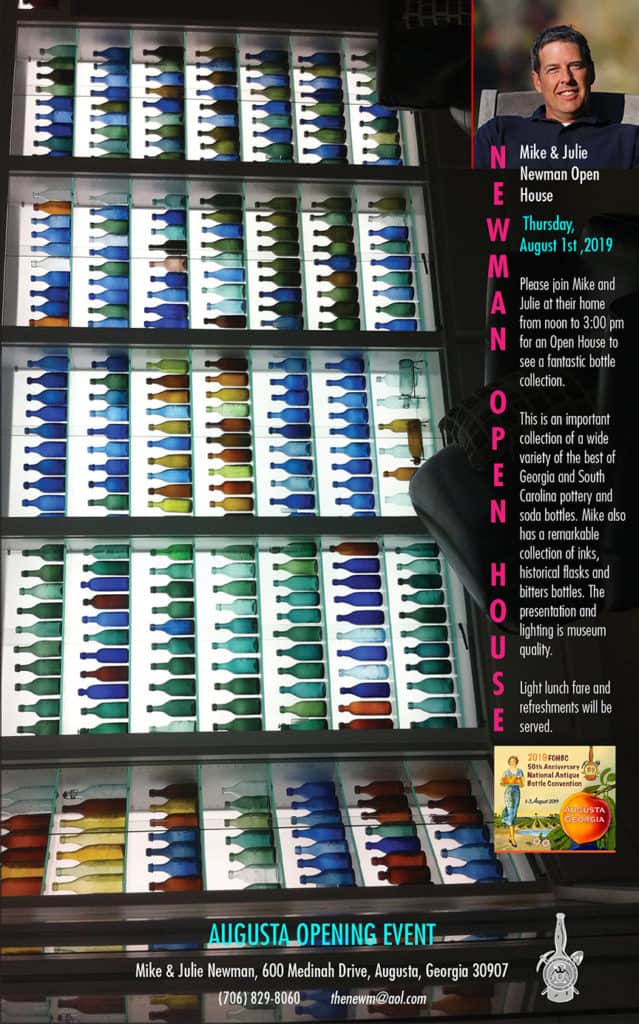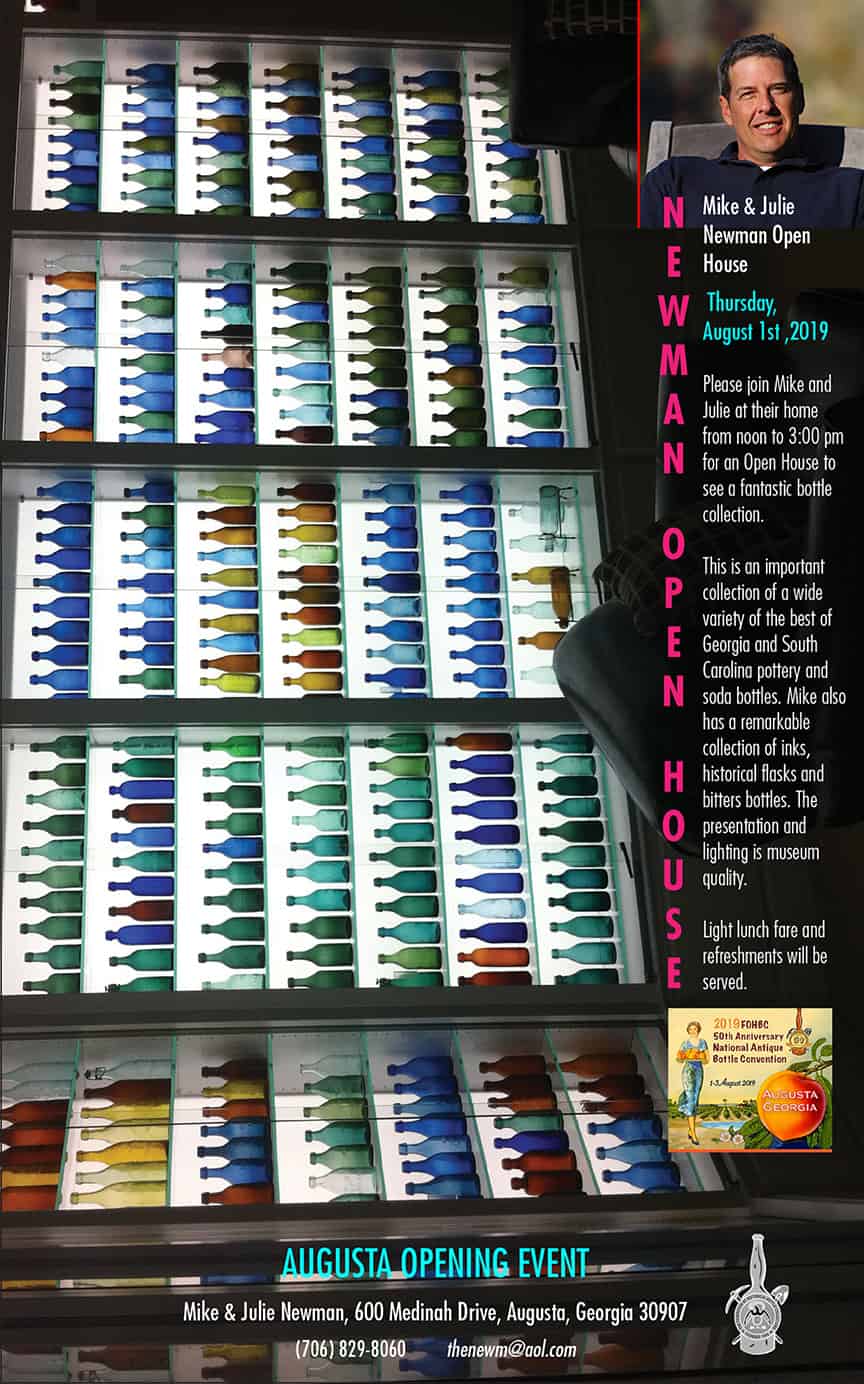 Please join Mike & Julie Newman at their home early afternoon, noon to 3:00 pm for an Open House to see their fantastic bottle collection. This is an important collection of a wide variety of the best of Georgia and South Carolina pottery and soda bottles. Mike also has a remarkable collection of inks, flasks and bitters bottles. The presentation and lighting is museum quality.
A shuttle will be available from the Augusta Marriott to Mike's house in Martinez, Georgia which is 15 minutes (6.9 mi) via GA-28 if you are driving.
Light lunch fare and refreshments will be served.
More information at FOHBC.org.