Mary Ballentine a great friend to the Ohio Bottle Club
07 February 2019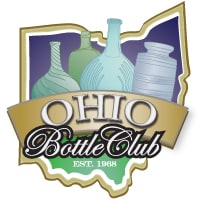 It is with great sadness that the Ohio Bottle Club must announce the passing of Mary Ballentine this morning.
Mary was a great friend to the Ohio Bottle Club and the bottle hobby. Mary was a fixture at Mansfield setting up next to the Koch's and Bartley's. We will update this post as more information becomes available. – Ohio Bottle Club
Mary will remembered with her husband Paul Ballentine who was inducted into the FOHBC Hall of Fame in 1987.
1987 – Paul L. Ballentine
A collector who became an authority on Midwestern glass, he was a noted author, speaker, collector, club founder, educator and friend. He will be remembered by members of a hobby that he promoted, preserved, advanced and loved.