Latest Update: 02 June 2021
The FOHBC Board had a conference call earlier this evening (o2 June 2021) and decided to cancel the FOHBC 2021 Syracuse National Bottle Show. Unfortunately, the dark cloud of the Pandemic resulted in less than stellar sales and commitments to attend. Please contact the show chairs with any questions.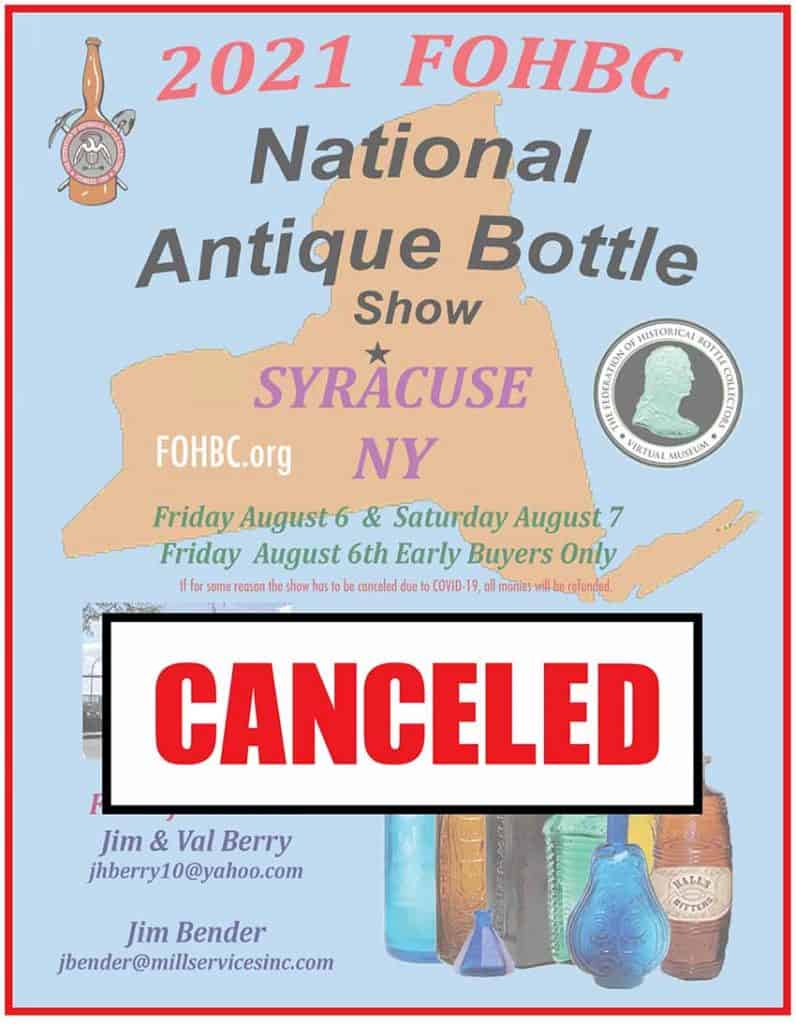 If for some reason the show has to be canceled due to COVID-19, all monies will be refunded.