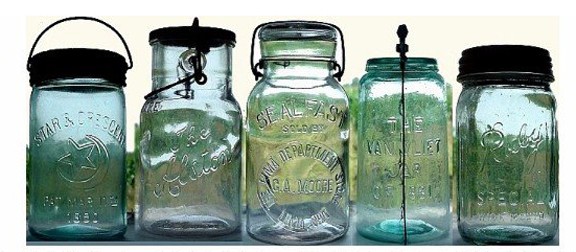 From the Findlay Antique Bottle Club Posting: 08 January 2012…It's just a few days until the January Muncie event, with the infamous 3-days of room-hopping and the Saturday Get Together meeting at the Signature Inn Hotel, followed by the Sunday Fruit Jar & Bottle show at the Horizon Center. 
Serious collectors start arriving in Muncie on Wednesday, so you'd better book your hotel room now, you don't want to miss a minute of the fun. 
The Saturday meeting schedule and Sunday show details are here on the Midwest Fruit Jar Club's website — 
http://fruitjar.org/
For Show Information and dealer-tables, contact Dave Rittenhouse at 765.468.8091. 
For Hotel Rooms, contact Mgr. Jeff Bryan at Signature Inn, 765.284.4200, 3400 N. Chadam Lane Muncie Indiana (hotel website)