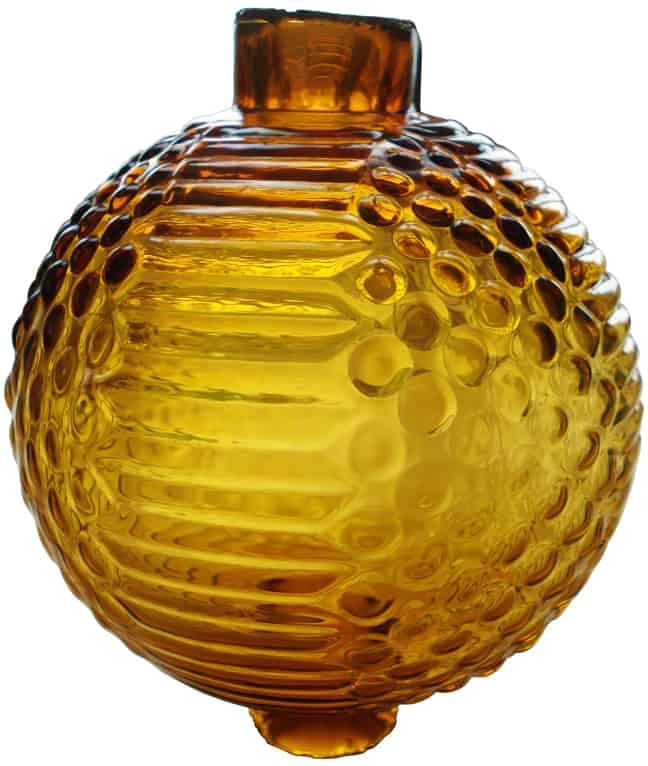 Good Morning:
There are few LRBS (Lightning Rod Balls) on my want list, but high-up on that list is the extremely rare BURGOON. I have the cobalt but the amber and SCA (Sun Colored Amthysist) have eluded me…until yesterday that is.
Having found out (too late) that the recent LRB collection auction last November included an amber Burgoon, I was able to track-down the buyer. Long story, short, I was able to purchase it yesterday from that individual. I am ecstatic, despite the need to part with significant "Bitters bucks". Whatever; this is like finding a figural Bitters, of which there are only a handful of examples known.
Attached are a few pics of my "two"…awaiting the arrival of their remaining SCA "brother"…hopefully, someday! The BURGOON is a wonderful piece of early architectural glass, having been installed on ornamental iron work, most likely circa. 1880-1890. The ironwork was not grounded, hence the Burgoon is technically not a lightning rod (ball)..but they fit right in. Considering their large 5″ size, glass character, dot & dash pattern, rarity and lightning-rod-ball form, what's not to like!
Hope you enjoy the pics and sharing my joy in this find.
Regards,
JEFF (FROGGY) BURKHARDT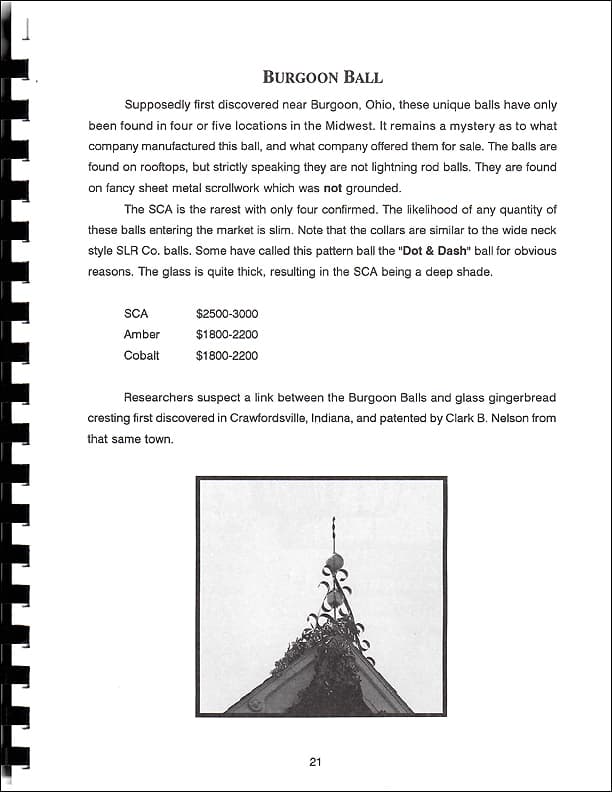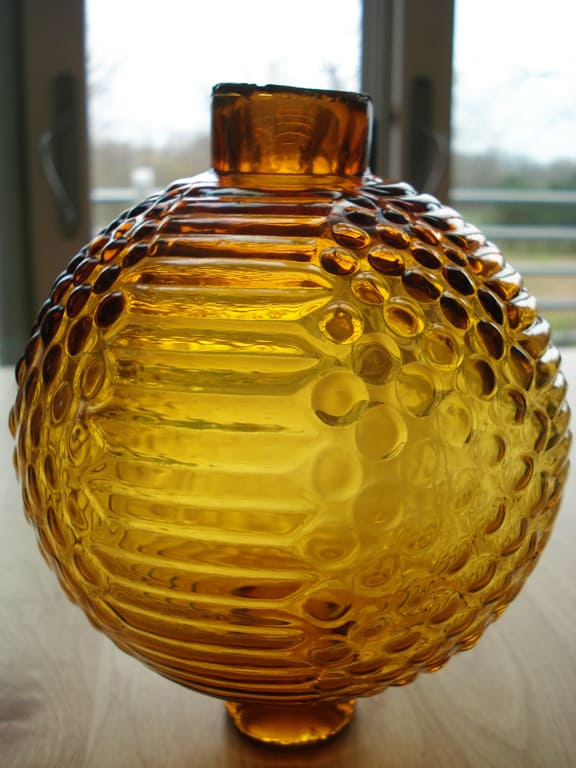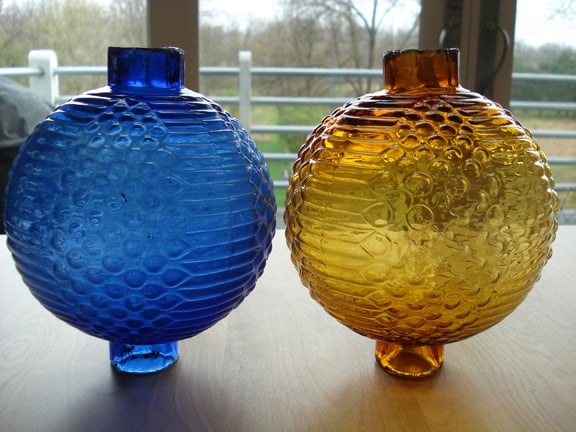 Read More: Lightning Rod Balls – A Few From Our Collection
Read More: LRB's! – Sullivan Auctioneers – The Jim & Linda Baier Collection
Read More: More Lightning Rod Ball and Weathervane pictures from the Baier Collection