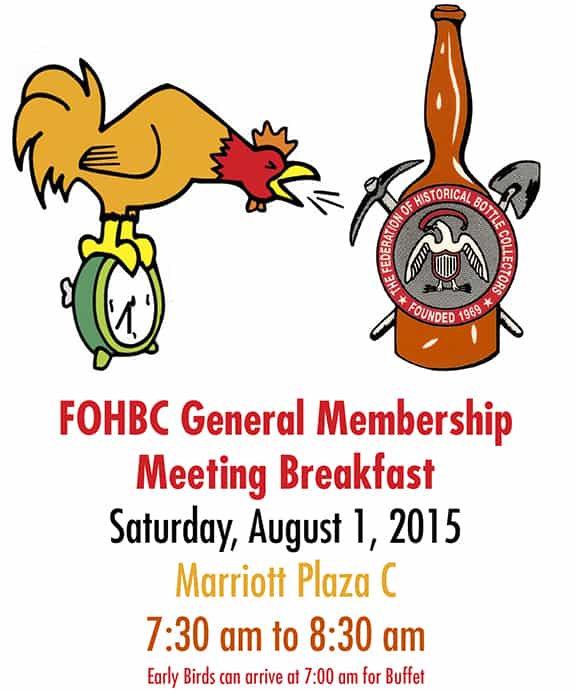 FOHBC General Membership Meeting Breakfast
2015 Chattanooga National Antique Bottle Show

(Info)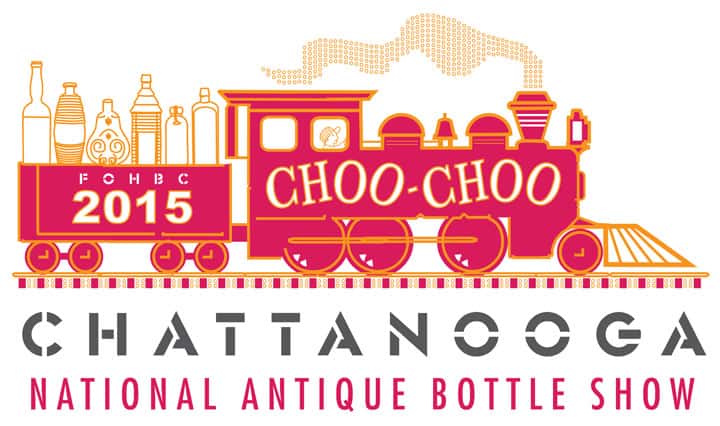 The FOHBC General Membership Meeting has been moved from Friday, 31 July 2015 to Saturday, morning, 01 August 2015 in the Marriott Plaza C room. A Breakfast for members will be served.
We also have an important Membership vote at this meeting. We will be voting on increasing dues, digital membership and life membership. Please read below. Click Notice below to enlarge.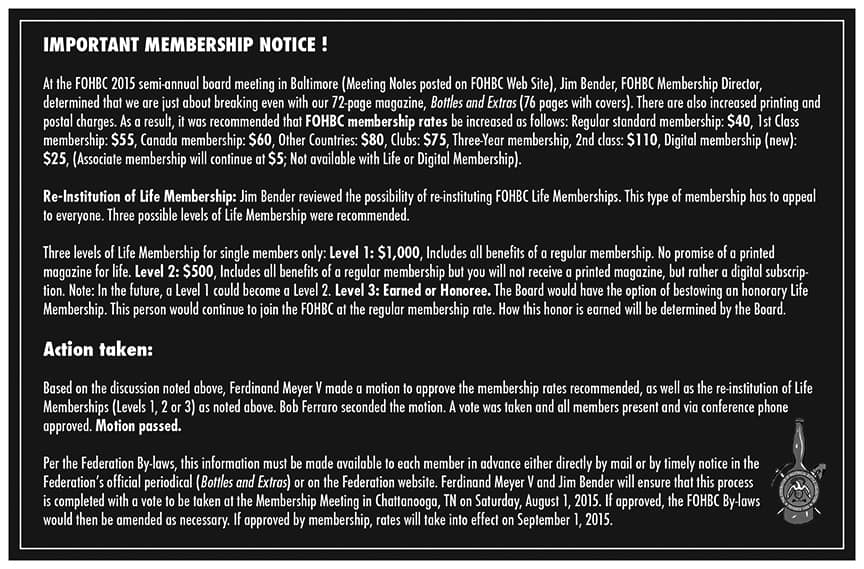 FOHBC Members can come at 7:00 am if they chose and if they want to be first in line for the Buffet. The FOHBC Seminars follow from 9:00 am to noon in Marriott Plaza A & B.
The Chattanooga Marriott Convention Center Hotel will have their "American Dream Breakfast" which consists of sliced seasonal fruit, assorted breakfast breads, fluffy scrambled eggs, bacon, sausage, cottage fried potatoes with peppers and onions and coffee, juices etc. There is no cost to FOHBC Members.
We hope to see you there!