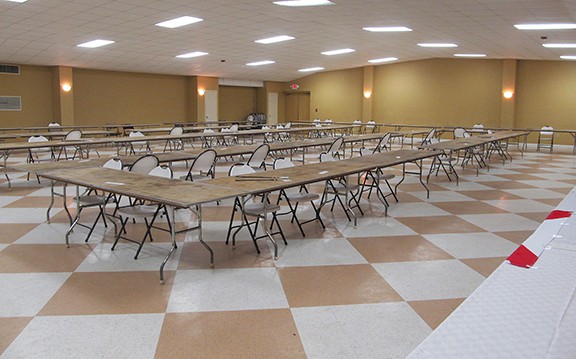 The 2nd Annual Lake City Bottle and Collector Show
Filling the Room with Bottles
Ed LeTard here —
A note about our show held this past weekend ——- The 2nd Annual Lake City Bottle and Collector show was held in Lake City, Florida this past weekend, May 15 & 16 at the Columbia County Fairgrounds. Dealers from across the southeast U.S., and even a dealer from New York state (Mike Malanowski) enjoyed brisk trading and sales.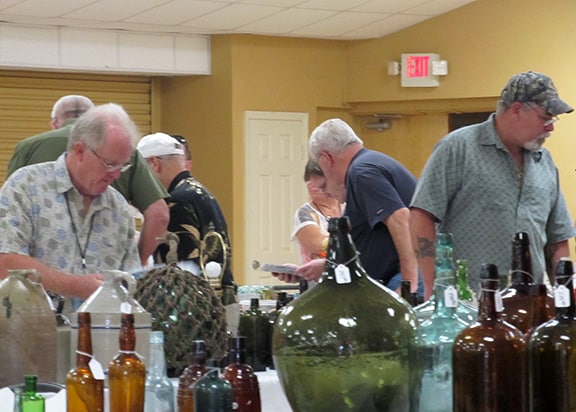 The show was a sellout for the second year in a row. A few dealers were shut out of a sales table due to their contract/table request arriving the week of the show. This also happened last year so it pays to get your show contracts in early. The show is held annually on the weekend after Mother's Day, usually the second weekend of May.
The dealers seemed to once again enjoy the clean facility, excellent lighting, and ample space in the aisles between the sales tables. A bonus each year is the BBQ offered for sale just outside of the show's front doors. Pork, beef, sausage, burgers, and hot dogs were enjoyed by all. * * * * * * * *
I included a few photos from Friday afternoon and Saturday morning. Also included for you to view is the sales room after Brian Hoblick (co show chairman) and I completed the "setup" on Thursday afternoon. The fairgrounds director is very generous about letting Brian and I get in on Thursday and have the tables, chairs, name tags, etc. . . ready to go before we, and the dealers, arrive on Friday.
Hope to see you soon, Ed —————-
P.S.: I even sent you a photo of my 21-pound tabby, Tubby, the only cat I ever had that smiled ! ! ! !