Takes More Than Snow to Hold Down The Empire State Bottle Collectors Association
06 April 2016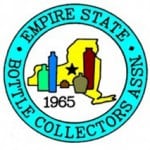 Last April 3 was the date for the 46th annual Empire State Bottle Collectors Association spring show and sale. The club holds two shows a year, one in the fall and one in the spring. Most clubs have their hands full doing just one show, but these guys have been doing two shows for years.
The spring show had a lot to offer as far as this was the first time at the new location at the Cicero (N.Y.) American Legion post on 5575 Legionnaire Drive. For years, the show was held at the Cicero Fire House, but costs kept rising and it was time to move. I have been going to this show for years and I like the new location a lot better. The lighting is better, the floors are all carpeted and the food was a lot better. Keon Kellogg was the show chairman and he had things under control all day long.
My dealer's pack had small things a dealer can always use. There was a pen, a few mints, some price labels, a ticket for a free coffee and donuts as well as our badges. Small things always make your day better and the donuts were bakery fresh, just a few hours old.
Keon greeted all the dealers and showed them where their tables were. I have to say, getting in and out was a snap even in the snowstorm. That's right, we had a lake-effect snowstorm, which blasted the area. I left my house an hour early because being from the Northeast, I understand how these things can happen and the evening news had warnings out the night before.
As I drove to the show, which normally takes an hour and a half and this time took two and half hours, I thought of a story my friend Mark Vuono once told me about him and his dad going to a bottle auction in a flood. Mark was driving and he had just got his drivers license when they came to a spot in the road covered by water. Mark had stopped and his dad told him to drive through the water. He stepped on the gas and water was up the sides of the doors but they made it through and went on to the auction. When they arrived, a few of the guys said to Mark's dad, "We did not think we would see you today, Charlie." His response was "come hell or high water we will be here." So thinking of that as I drove in near zero visibility. I just smiled and kept moving on. Us bottles guys are a force to be reckoned with.
All in all, it was a great day and nearly 150 people still made it through the door. I sold good at the show myself and was very happy. I visited with friends and got to meet John Martinelli, past FOHBC president (1971-1972). John is a great guy with many stories to share. We visited a while until his wife Julie reminded us there were other things to see at the show. You see, John likes to talk as much as me.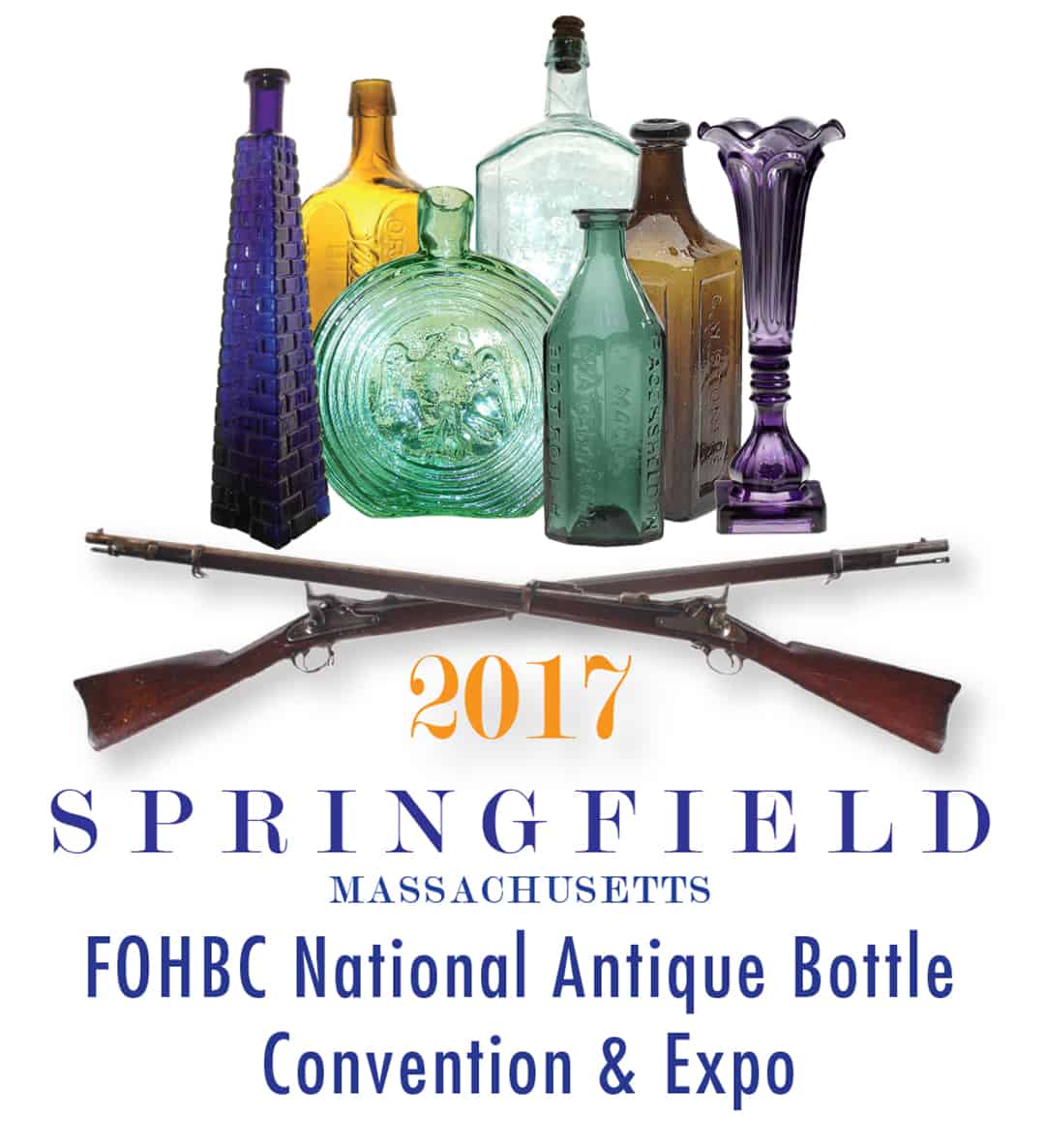 As always, I was asked for contracts for the FOHBC 2017 Springfield National Antique Bottle Convention & Expo. Once again, I told people we would have them near the end of July. I even had a dealer on my phone when I got home asking for a contract. I look forward to the next trip to Springfield at the end of April. Ferdinand Meyer will be joining Bob and myself to see the location and talk about more plans. We have been working on this for almost a year and a half but still have much more to do. All I can say is see you all there. This is an event you will not want to miss.
Jim Bender
FOHBC Historian
FOHBC 2017 Springfield Show Co-Chairman
Read More: The Oldest Bottle Club in the United States?