Muncie, a fruit jar collectors dream come true
10 January 2017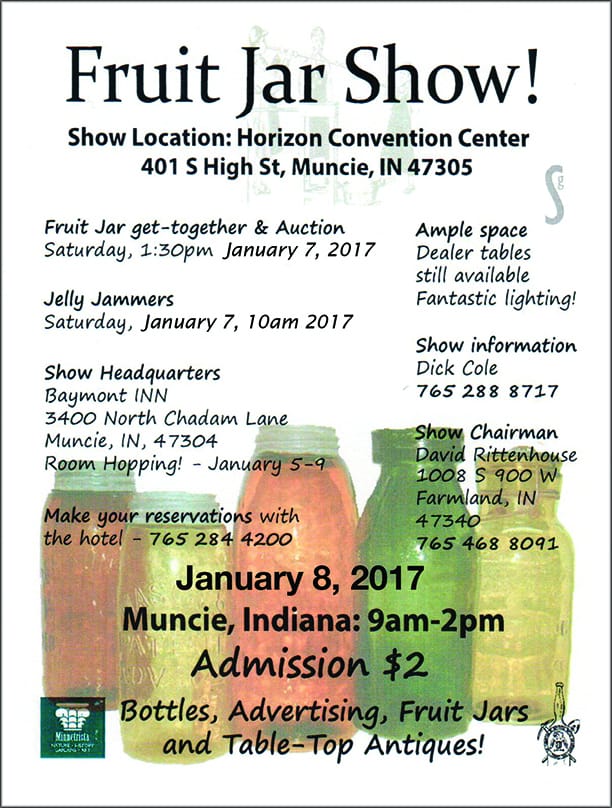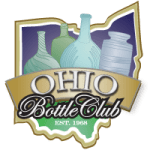 Braving unpredictable weather each year is a dedicated group of Fruit Jar collectors and Jelly Jammers in early January. Collectors from all over the country arrive early at the host hotel to kick off four days of room hopping.
This year, those arriving early faced dangerous road conditions while late arrivals were met with single digit temperatures. Once within the hotel, the weather was no factor at all with fun and hundreds if not thousands of fruit jars greeting those hardy collectors. Shades of amber Globes, Lightnings, and 1858's among all the quality aqua fruit jars made for interesting browsing. New collectors with unbounded enthusiasm made the event even more exciting. Some dealers also bring a few non-fruit jars which adds some depth.
Saturday morning is the Jelly Jammer's meeting, followed by a luncheon sponsored by the Midwest Fruit Jar Collectors and then their meeting with an auction in the afternoon. A cast of characters entertain and educate the standing-room-only crowd.
Sunday is the actual show and features many other dealers that didn't participate in the room hopping festivities. The show was sold out with sixty tables of mostly fruit jars but with more milks, flasks, stoneware, painted label sodas,etc. Muncie kicks off the 2017 bottle season in the midwest in a grand fashion.
Each year we endure a little hardship (the weather) to reap the benefit of our collecting passion. As I walk the hotel and then the show, I can only dream of a show where historical flasks dominate all the tables like fruit jars do at Muncie.