The Baltimore Antique Bottle Clubs 37th Annual Show and Sale
19 March 2017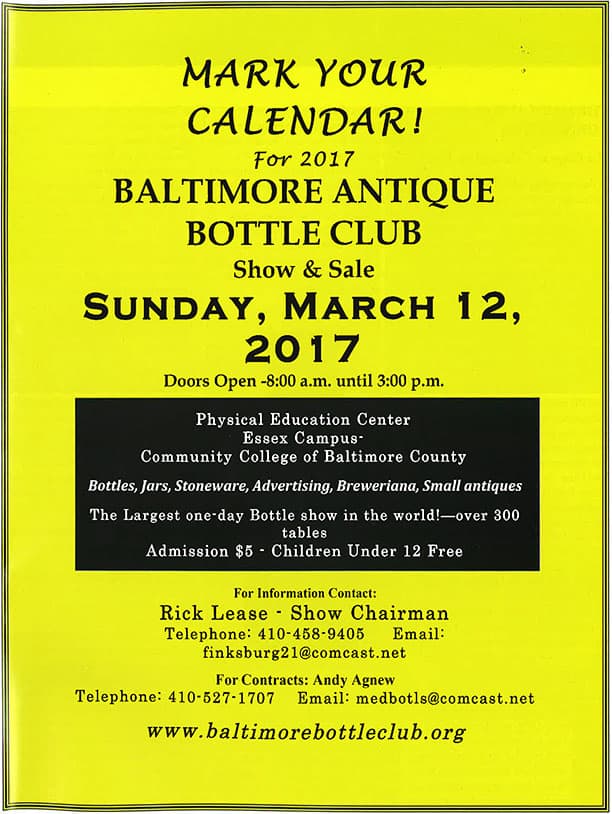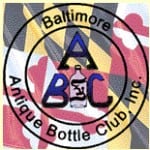 Last weekend I made the annual trip to Baltimore for their antique bottle clubs 37th Annual Show and Sale. Visit Club Site. This is always one of my favorite shows not just for the show, but it is also the first of two semiannual FOHBC board meetings. The second will be held in Springfield in August at the FOHBC 2017 Springfield National Antique Bottle Convention & Expo.
The FOHBC supports all shows no matter how big or small. Most shows are strong supporters of the FOHBC as well. This year, Linda and I could not get down a day early as my job required me to be there on Thursday so we made a Friday trip which worked out well other than setting in a traffic jam for over an hour due to an eight-car accident which caused a loss of life. It makes you realize how unimportant sitting in traffic is when you realize someone else is not coming home that night.
Saturday morning's board meeting was well attended by board members from all over the country and from both coasts. We got a lot done and I am getting more and more ready for Springfield. We have crossed the 100-dealer level and close to 200 tables already. We are well on our way to a super show with contracts coming in almost daily.
We also had some great reports on FOHBC 2018 Cleveland National Antique Bottle Convention & Expo and possible spots for the 2019 FOHBC 50th Anniversary National Antique Bottle Convention & Expo. Louis Fifer is the FOHBC conventions director and he is doing a fantastic job. He is well organized and has spent a lot of time working on these shows. Give him a high five when you see him.
We set up both our sales and FOHBC tables on Saturday night. I must confess, I do more walking around and talking than anything. My co-chairman Bob Strickhart was also there handing out Springfield National contracts. The wind was blowing outside and it was cold. With the doors open even the showroom felt cool and many dealers were chilly. That's winter, folks. Coming from upstate New York I was fine.
As always there was a full house of tables. I have noticed that even the super shows like Baltimore are getting a few more table top collectables than in the past. This is fine by me. I collect everything, just ask Linda. There always was a line waiting Sunday morning at the door. I did not hear the announcement this year that 1,000 people had come through the door. It seemed a bit slower in the afternoon than in the past. Still it was busy all day. There were a few great displays as always.
Baltimore is still the largest one-day show in the country and always worth a trip. I have included some photos.
Jim Bender, FOHBC Historian,
2017 Springfield National Co-Chairman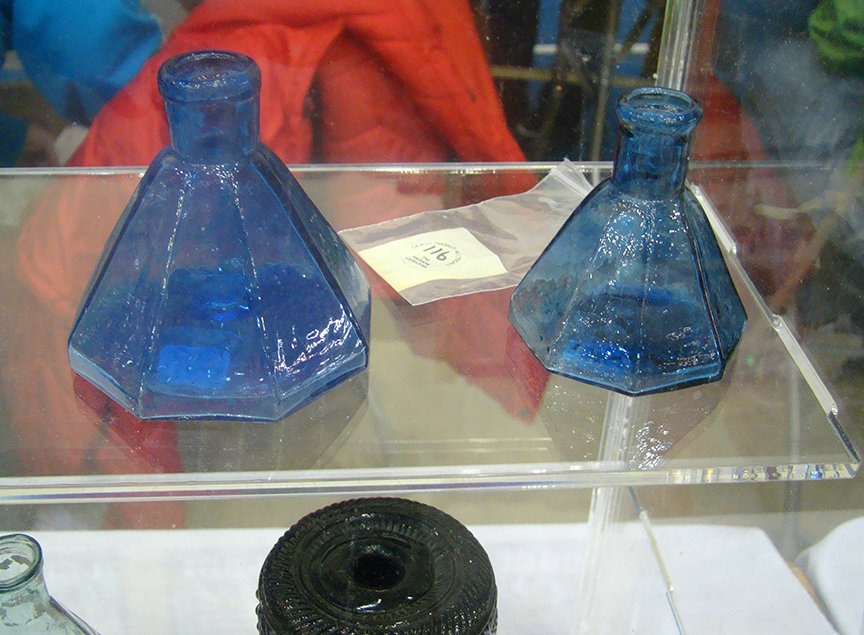 See More: Ferd Meyer Memorial received well at Baltimore Bottle Show