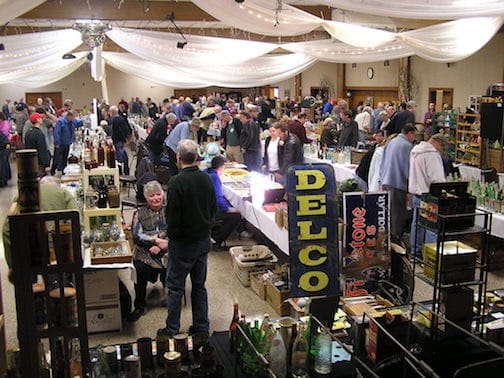 46th annual Minnesota Antique Bottle, Advertising, and Stoneware Show and Sale
11 April 2017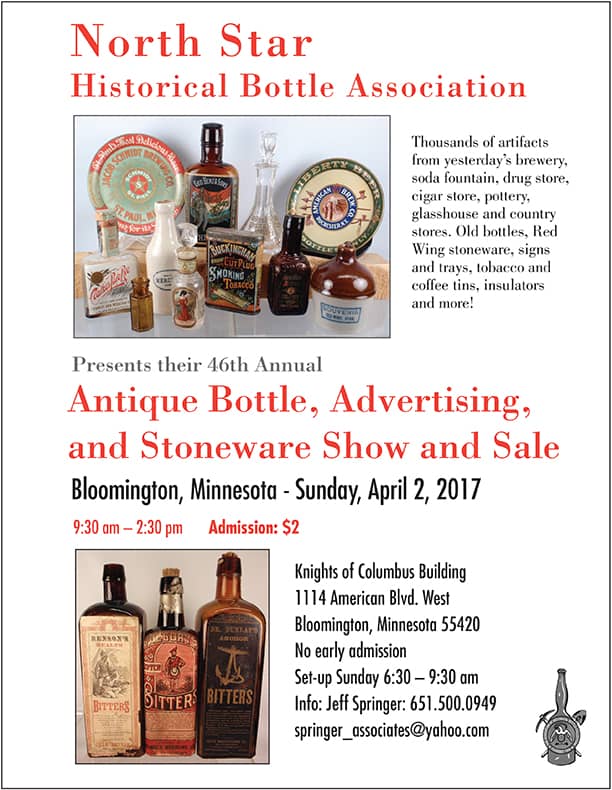 A very successful 46th annual Minnesota Antique Bottle, Advertising, and Stoneware Show and Sale was held on April 2, 2017.
The Saturday night before the show, dealers were treated to an open house where food, beverages, show and tell, and good conversation were in generous supply. Strong show attendance on Sunday brought good sales for the 50-plus dealers who occupied nearly 80 tables.
Dealers from Wisconsin, Iowa, Illinois, North and South Dakota, and Minnesota filled their tables with a remarkable assortment of goods. Prior to the show opening, a raffle was held. Prizes included a Drake's Plantation Bitters, a Pike's Peak Flask, a 1910 Merry Christmas Happy New Year stein from pre-Prohibition Minneapolis liquor Dealer Billy Hern, an amber tobacco jar, and four $25 gift certificates good for use at the show.
Thanks to chairman Jeff Springer and the many volunteers who helped make the day fun and successful. The 2018 show will take place on April 8. Photos of the show are included here.
Steve Ketcham
FOHBC Director-at-Large