Liz Heckler passes leaving us with great memories…
21 March 2019
[In from FOHBC President Matt Lacy and Trish Manfredi, Past President, Somers Antique Bottle Club]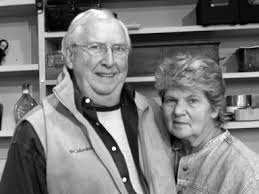 It is with great sadness that we share the news of the passing of Elizabeth 'Liz' Heckler (Mrs. Norman Heckler) on March 19th. There will be a memorial service on Saturday, March 23rd, in West Woodstock, CT at 11 a.m. at the Church of the Good Shepard, 12 Bradford Corner Rd., West Woodstock, CT.
Top Photo: Liz with her arms crossed, blue sweater, overseeing the 2011 Heckler Hayfield Event – Fife & Drum Corp opening for the McCandless Auction preview.
Read: Elizabeth Heckler
The full obituary was in this morning's Hartford Courant and may be read at https://www.legacy.com/obituaries/hartfordcourant/obituary.aspx?n=elizabeth-heckler&pid=191882377&fhid=3586
We  extend our deepest sympathy to Norm, Norm Jr. and the family.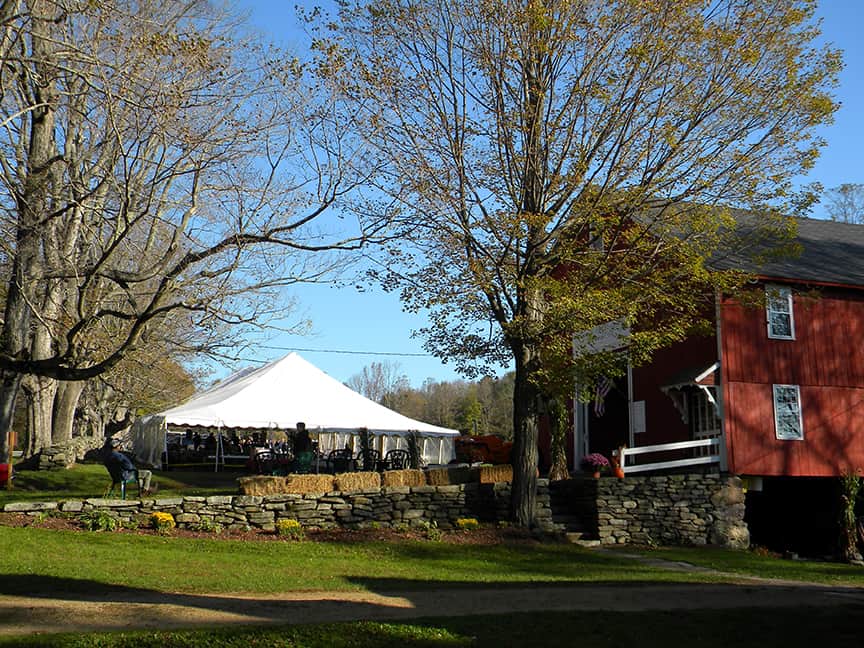 Read More: Heckler Columbus Day Weekend Event – Best Yet!
Read More: People Shots from the Heckler Columbus Day Weekend Event
Read More: People-Spotting at Heckler 2012
Read More: Table-Hopping at Heckler 2012