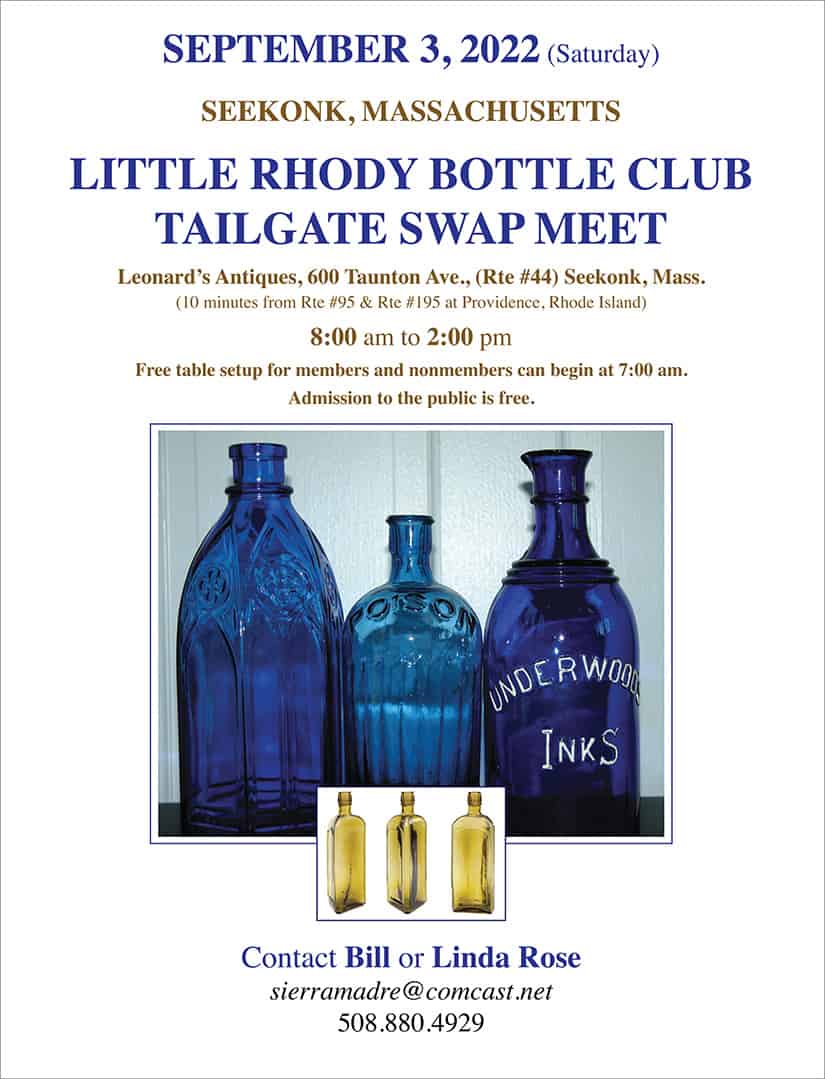 LITTLE RHODY
Northeast Region [Charlie Martin Jr., Director]
Bill Rose, president of the Little Rhody Bottle Club, reported on the club's Summer Swap Meet held Saturday, September 3, at Leonard's Antiques, in Seekonk, MA. The following is a summarized version of his comments.
"Buy, sell, trade, that's what it was all about for the Club's second outdoor Swap Meet. Club members from RI, MA, CT, NH, and VT participated." One dealer even traveled from as far away as NY to set up at the meet.
This Swap Meet is somewhat unique in that at these Spring/Summer outdoor events, dealers bring their own tables, there is no cost to set up, free admission for bottle enthusiasts, and you "keep what you make and participate in some good old Yankee bartering for bottles." Twenty dealers set up thirty tables. "The site was bustling with activity from 8 am to 1 pm."
Read: The Little Rhody Show Roars Back
Read: The Little Rhody Bottle Club!