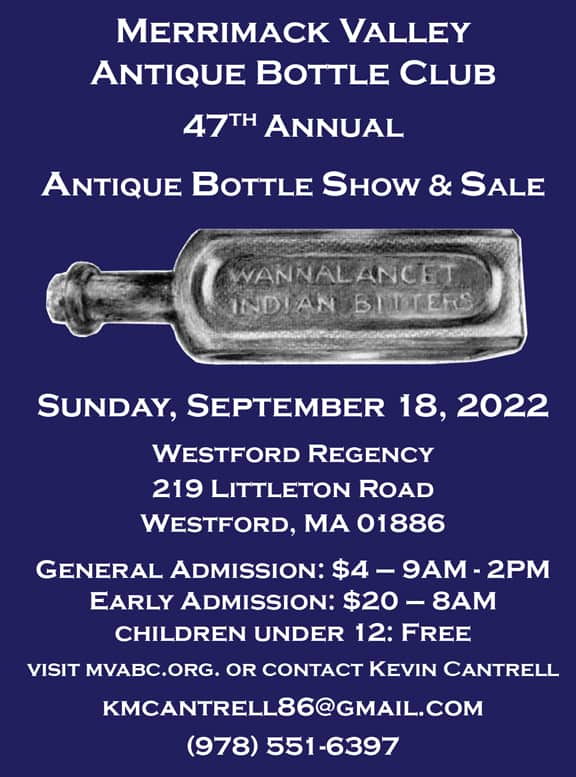 MVABC
Northeast Region [Charlie Martin Jr., Director]
September 18 was a busy day for the Merrimack Valley Antique Bottle Club which held its 47th Annual Show and Sale at the Westford Regency Conference Center.
Early buyers were plentiful again this year, with twenty-five (25) bottle collectors paying a premium of $20 for early admittance one hour before opening to the general public. One hundred fifty individual bottle collectors paid for admission. Show chairman Kevin Cantrell reported that 41 dealers set up 60 tables. Dealers were pleased with the foot traffic, and business at the tables was brisk.
Next year's show may be held in a new venue, as the Westford Regency has become quite expensive as a host site. The MVABC anticipates that the new location will offer as great a venue with the possibility of extra space for outdoor dealer tables. Please enjoy some show pictures.