Marianne Dow over at the Findlay Bottle Club blog has been promoting this fellow making art with our bottles and bill-heads. We finally checked this guy out. His work is really good.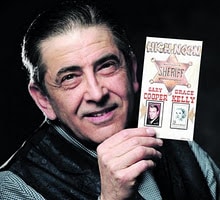 MrCachet – Dave Dube
Helena, Montana, United States
I'm a sixty-three year old artist with a taste for history and the printed word. I've been putting my art on envelopes for well over fifty years, and still continue to do that either on a whim or of necessity. I consider Thank You cards a necessity.