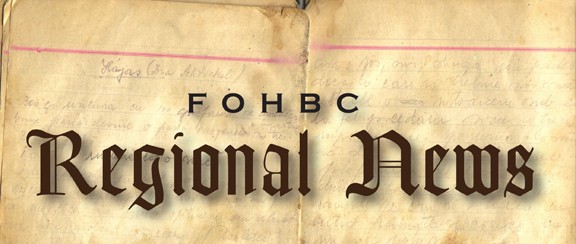 Incoming email from Jack Hewitt our FOHBC Southern Regional Director:
I had an interesting thing happen a few weeks ago and I thought it would be good for the monthly southern region report. Here is what happened.
I got a call about a local auction that had some barber bottles in it. The auction was in a couple weeks on a weekend I was going to be out of town. I went by the auction the weekend before to preview it. The auction house had never sold anything like this the auctioneer said. There were about 180 barber bottles and one paper shaving vase. I looked at all the bottles and made notes. I was able to change my schedule enough so I could stop by the morning of the auction on my way out of town.
When I got to the auction only a few people were there but as the start approached the room was full. I saw tags from several states and met a couple who drove down from Michigan. I also found out the auctioneer decided to use an online bidding service so now I felt like I wouldn't be able to buy much if anything and it was going to be tough to get a bargain.
The first bottle sold was an emerald green over clear cut back and etched bottle with a ground pontil and a pewter top. I bought it for $40 but the auctioneer said they had trouble with the online part and they had to resell it. I wasn't real happy but I went ahead after he reopened the bidding and bought it again but for about twice as much as the first time I bought it.
I bought a couple more bottles I wanted but had to leave. I asked the auctioneer's wife if they could call me when the other bottles I was interested in came up and she agreed. They called me about an hour after I left and I got the next two lots I wanted. All in all I bought all the bottles that I was interested in but would have bought more if I could have been there. I ended up with about 40 bottles and the paper shaving vase.
I went to pay for them and pick them up the following week and while I was there I asked the auctioneer if the bottles were from a local person or if they were from out of town, I told him that I thought I knew all the local people who collected. He said the man was local and he showed me a notebook that belonged to the collector, it had a description of the bottle a drawing of it and who he bought it from. I flipped thru the book and on the second page I saw my dad's name, the man had bought bottles from my dad who collected and dealt bottles from the mid 1960′s to the time he died (he had a heart attack while doing the Nashville bottle show in 1987). The address was 1920 Wrocklege Avenue in Louisville, Kentucky, we lived there from 1969-1974. What was really cool was about eight of the bottles I bought were sold to him by my dad when I was about 10-13 years old.
All the way home I thought about my dad. I called my brothers and sisters and told them what had happened. I plan on letting each of my siblings pick out one of the bottles to keep as a reminder of how much fun we had growing up and how we miss both our parents so much.
Jack Hewitt