[updated 17 March 2013] The FOHBC welcomes the Antique Poison Bottle Collectors Association (APBCA) to the FOHBC as our latest Affiliated Club. Thank you Joan Cabanis (club Secretary, Treasurer and Editor).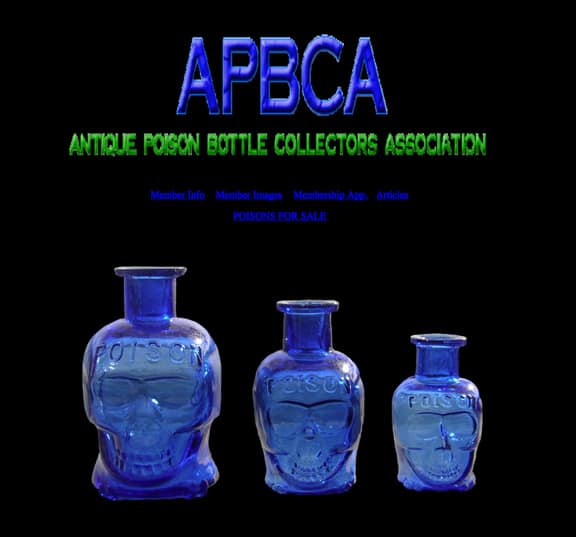 Writing about my granddaughter, Adriana this morning (read Granddaughter Adriana stirs up traffic at Balto Show – 2004) led me to the APBCA (American Poison Bottle Collectors Association) web site. Adriana is a member. She really took a liking to member Joan Cabanis at the Baltimore Antique Bottle Club Show sometime around 2003.
I thought I would post a little more information here. This is a strong group that is well represented.
Click for APBCA Membership Application: