Ronald Rasnake of Ft. Pierce, Florida
"holder of the largest pictorial case gin collection archive in the world"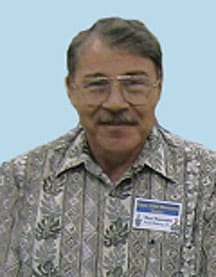 It is with great sadness in my heart that I have to report to you all the passing of my honorary brother, Mr.
Ronald Rasnake
of
Ft. Pierce, Florida
.
He and I were very close friends for over 40 years. He is another long time Deland M-T Bottle Club member, a longtime FOHBC member and the holder of the largest pictorial case gin collection archive in the world.
My deapest Sypathy goes out to his lovely wife Sue and their children. I just found out a few minutes ago from his close friend in Ft. Pierce and I just got off the phone with his wife Sue. Ron died of a sudden heart attack on August 16th and was laid to rest yesterday.
My Brother you are another antique bottle collelcting Icon that will be missed by many a collector around the world. I for one will sorely miss you. The fun times and jokes and bottle finding stories we used to share. Please pass on to all whom you know in the bottle collecting community that we have lost another great bottle collector and dear friend.  Thank You.
Dwight A. Pettit Jr., SMSgt, USAF (Ret)
President Deland Florida M-T Bottle Club