Tuesday, August 20, 2013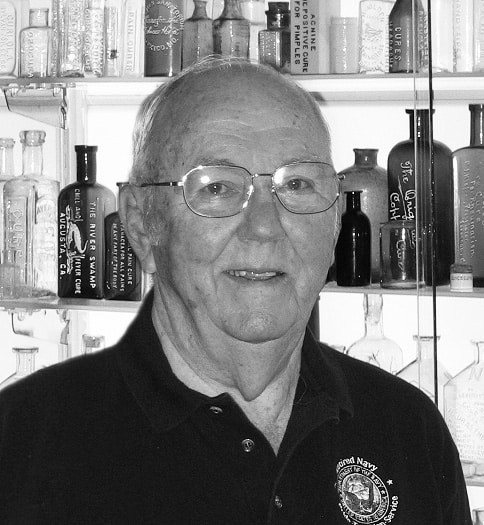 We lost our good friend J. Carl Sturm
I am David Sturm, Carl's oldest son.
I have the sad duty to inform the FOHBC that my father passed away last night.
Would you please see that the rest of the FOHBC community is informed of my dad's passing? He was 85 and so loved the FOHBC and all of the events and services they sponsored.
The friendships he found and the knowledge he learned from so many fellow enthusiastic bottlers is what kept him energized and in love with glass for over 55 years.
I know he would want to thank you all for being such good comrades in the infinite search for the perfect collectible.
If you have any questions or comments please address them to me at:
David Sturm
1228 W Groh Ct, Palatine, Illinois 60067
Email: davisa@ix.netcom.com.
Cell: 847.358.8882
Carl will be buried this coming Friday, Aug 23, 2013.
We will have a short wake from 9:00 am to 11:0 am at:
Baldwin-Fairchild Funeral Home – East Altamonte Chapel
994 East Altamonte Drive
Altamonte Springs, Florida 32701
407.831.2626
We will then reconvene at the All Faith's Cemetery on Park in Winter Springs, Florida at 11:30 am.
It will be a military ceremony to honor my Dad's 28 years in the Navy and participation in 3 wars.
Thank you,
David Sturm
---
I attended Carl's funeral Friday, our flowers were beautiful. The family appreciated Carl's picture on the FOHBC site and Peach Ridge. David, Tim, & Joan were so glad I came and represented the Federation. Full military honors. Some may not know but Carl was a Commander USN. I said a few words. General Douglas MacArthur coined the phrase, "Old soldiers never die, they just fade away." I changed that a little bit for us sailors. "Old sailors never die they just sail away." All of us must prepare for that day. Best Regards, Gary Beatty
---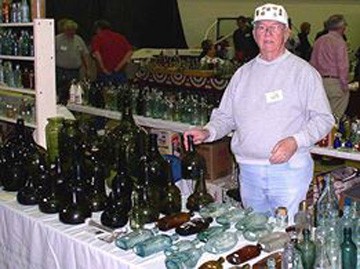 Everyone,
We lost our good friend J. Carl Sturm earlier today. His sons David and Tim, along with his dear friend, contract bridge partner, and traveling buddy Joan Goree were by his side during his final days.
The first inkling of a health problem was that Carl was "not himself" and a bit unsteady on his feet at the FOHBC show in New Hampshire despite selling well and enjoying himself as always. A number of days after returning home, Tim found Carl unconscious at home (August 9). He was taken by ambulance to the hospital where he was placed in ICU on life support. David flew in from Chicago the same day. Carl was eventually moved to a hospice facility on August 19 when it was determined that he would never again be the J. Carl Sturm that we had known, admired, and cared deeply about.
As Joan says, "Carl was definitely one of a kind and a very good kind."
Condolences can be sent to:
The Sturm Family
88 Sweetbriar Branch
Longwood, Florida 32750
or to:
David & Lisa Sturm
1228 W. Groh Court
Palatine, Illinois 60067
I'm well aware that Carl had hundreds of bottle-collecting friends that are not receiving this email. Please forward this email to those folks.
Thanks.
Bob Jochums
Berkeley Lake, Georgia