Saratoga Type Bottle Collectors Society
The other day I received a nice letter and poster from Bob Puckhaber. Bob is son of the late Bernhard Puckhaber who published the first guide to SARATOGAS Mineral Waters in 1976. I still have my copy and I was lucky enough to have met Bernie as most called him at the Saratoga Mineral Water Club meetings back in 1980 or so when I was collecting Saratoga Type bottles.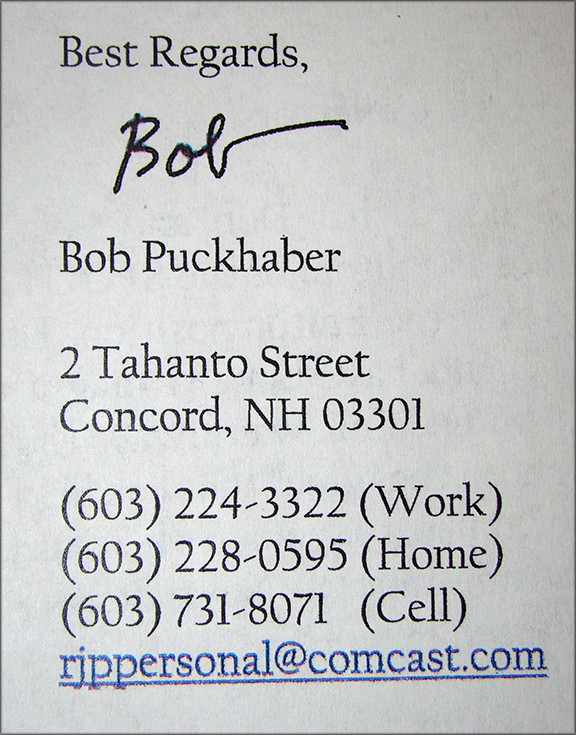 I only have a few mineral waters in my collection now but still belong to the club. For years, Donald Tucker has done a wonderful job with the club newsletter. There have been many great articles on mineral water bottles and their history. Don has updated his Collector's Guide to the Saratoga Type Mineral Water Bottles book twice which is a fantastic book full of color pages that has become the choice of reference for all Saratoga type mineral water collectors. All of the major auction houses use Don's numbering system when describing bottles in their auctions.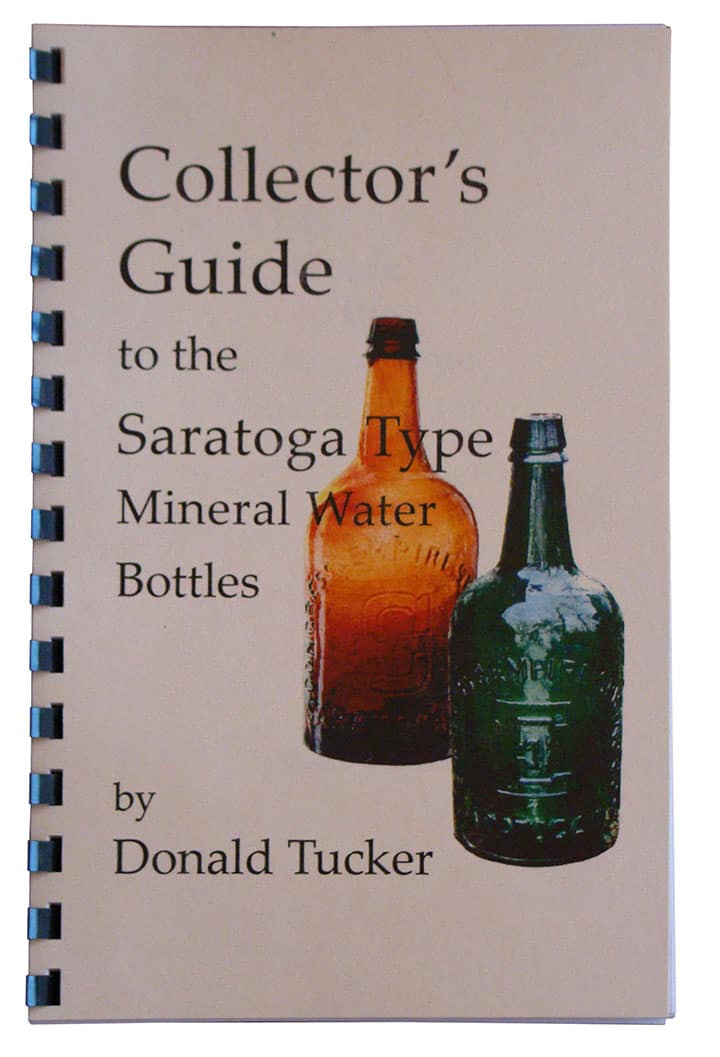 For the past few months, Don has been saying he was going to be stepping down as Editor of the newsletter. Well the time has come and Bob will be taking over the duties as Newsletter Editor.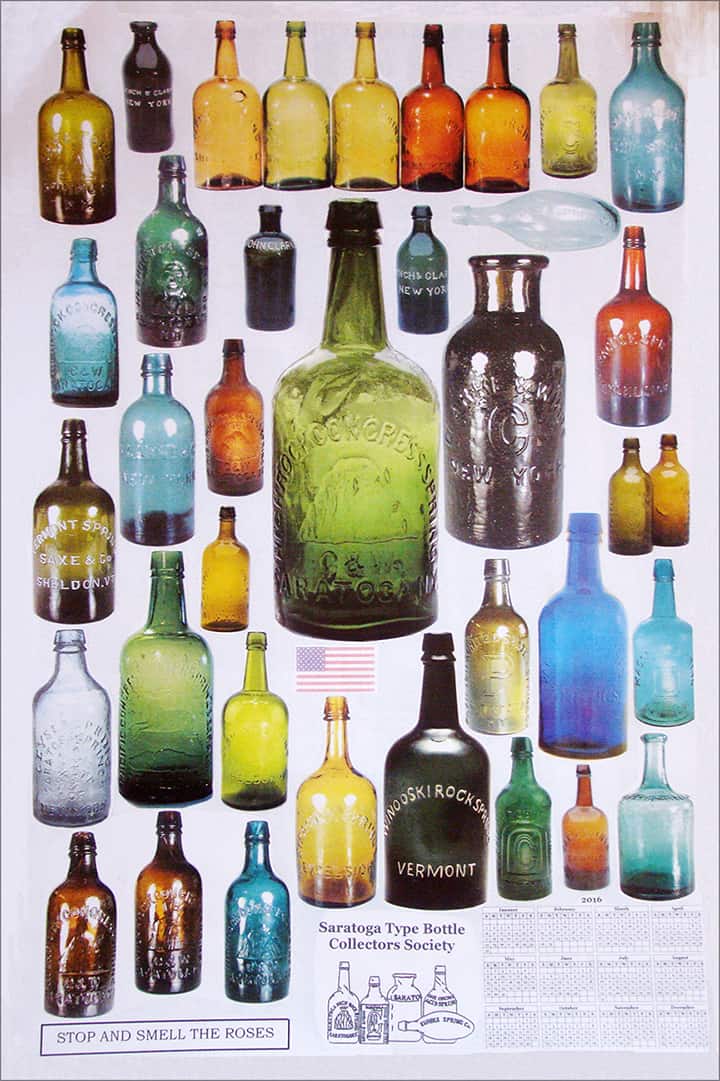 The poster Bob sent out is just like the ones made years ago that you see hanging at so many mineral water collectors homes. My good friend, the late Dick Watson, had his hanging in the bottle room for years and he loved it.
In the letter, Bob is asking anyone who can supply a story or any new information on any Saratoga type bottles to please send it to him. Taking on a task like this requires some help. So if you have something to share with Bob and fellow mineral water collectors please send it to him.
I am sure Bob will be able to put together a great write-up after the FOHBC 2017 Springfield Mass. National Antique Bottle Convention & Expo. One of the categories in the bottle competition is Best Saratoga Type Mineral Water. There should be some great bottles for sure!
Jim Bender – FOHBC Historian, FOHBC 2017 Springfield National Co-Chair
Read More: Top Saratoga "Wanted" List Update