Battle of Springfield Bottle Competition News
18 November 2016
The "Battle of Springfield" Bottle Competition will be held Thursday, August 3rd, 2017 from 7:00 to 10:00 pm at the FOHBC 2017 Springfield National Antique Bottle Convention & Expo. The event will occur at the MassMutual Center, Rooms 1 & 2. Bottle registration will be at 6:00 pm in the same room.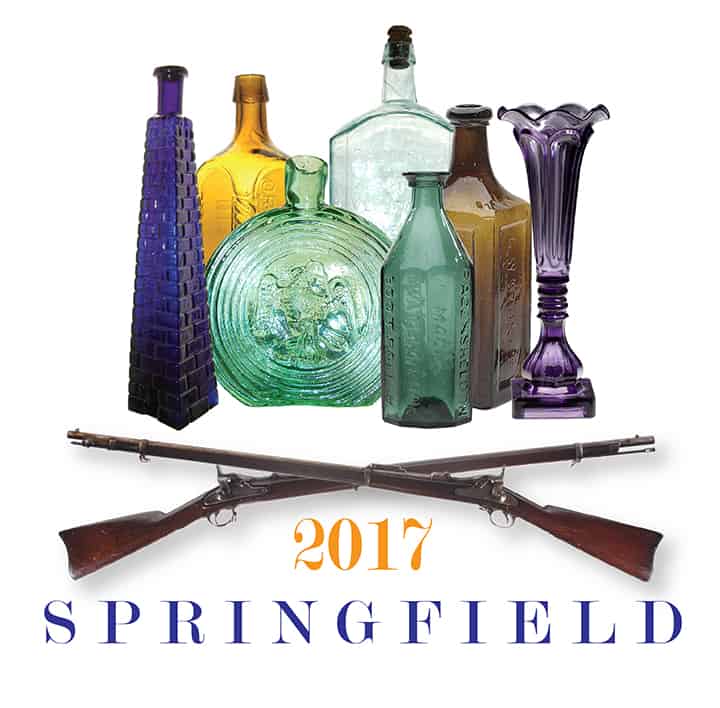 We are extremely pleased to announce that Rick Ciralli will serve as our host and coordinator for this epic event. This year, we will entertain three categories in this competition including "Saratoga Type Spring Water Bottles", "Sandwich Glass" and "Best Massachusetts Bottle".
We are also excited to announce that our "Judging Trio" for the wide open category of "Best Massachusetts Bottle" will include three of the most knowledgeable and experienced individuals in the realm of collecting antique bottles and glass. For the first time together, three bottle powerhouses will take on the judging duties and will include antique bottle authorities and auctioneers, James Hagenbuch, Norman C. Heckler Sr. and John Pastor. Now there is a photo opportunity! Let's see if you have a bottle that can pass muster with these three judges!
As with all Springfield National events, security will be provided. For additional information please contact your Battle of Springfield host Rick Ciralli at richardciralli@sbcglobal.net or 203.722.2901 or either of the Springfield co-chairs, Jim Bender or Bob Strickhart.