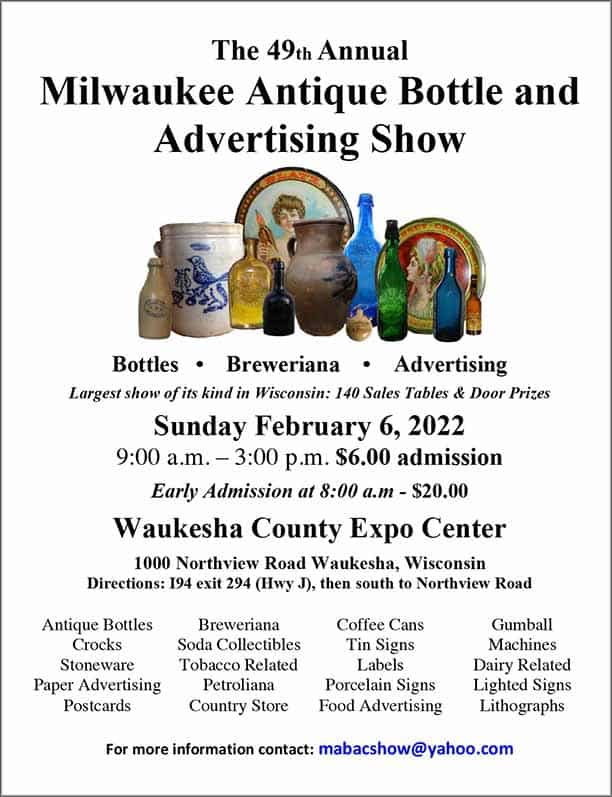 The 49th Annual Milwaukee Antique Bottle & Advertising Show
The Milwaukee Antique Bottle Show was held on February 6, 2022, and was a great success and was exceptionally well attended. The show was moved to a new venue, the Waukesha County Expo Center which allowed for a much more spacious environment than previous shows. This show attracts not only bottle collectors but breweriana and advertising collectors. The turnout showed that the collecting hobby is alive and well.
There were 110 tables sold, and there was a great early buyer group. When the show opened, a substantial line formed to get in. The total attendance was excellent, with new people coming in until well after 1 pm. With the Covid issue hopefully getting behind us, it was pleasant to see old friends and see how everyone was doing besides seeing some great bottles picked up during the shutdown. Hopefully, this is a sign that shows this year will be well attended, and we will once again get the hobby back to the way it was before the pandemic.