FOHBC Antique Bottle & Glass Collector

| March–April 2023

Editor Note: With an abundance of reporting information in the March–April 2023 issue of Antique Bottle & Glass Collector, we are adding this online segment with expanded coverage.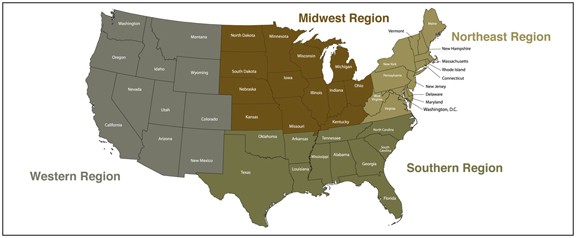 Northeast Region
 [Charlie Martin Jr., Director] 
At the conclusion of my last report, I informed you about an upcoming antique bottle show in New Jersey. Well, as promised, here is their show report, albeit a bit late, but nonetheless, another very successful show for bottle collectors in the Northeast Region.
The New Jersey Antique Bottle and Collectors Association (NJABCA) hosted its 52nd Annual Antique Bottle and Collectors Show on November 27, 2022, in Compton Lakes, New Jersey. Show Chairman Ed Natale reports that it was a successful event. Approximately 40 dealers set up 40 tables. A strong crowd came through the doors " to pursue bottles, stoneware, glassware, postcards, antiques, and more." Ed wanted to be sure to thank all who came out, as well as all of those who helped with putting on the bottle show. Plans are already in the works for next year'syear's event to be held the Sunday after Thanksgiving, November 26, 2023.
The New Year "2023" hardly began when The Little Rhody Bottle Club held its Annual Winter Show on January 8 at the Clarion Hotel in Taunton, MA. Forty buyers paid $15 for early admission, while $3 for general admission was garnered from 190 bottle hunters. Shoppers had over 40 dealers spread out over 75 tables to peruse. Bill and Linda Rose, Co-Chairs for the Show, spoke about all of the wonderful activity between buyers and dealers. This author agrees with the summary review, having spent the whole morning talking with dealers and fellow buyers. The variety of material available was outstanding. 
Remember, it is Winter here in the Northeast. Our bottle shows are few and far between. However, listed below are a few upcoming events you may want to put on your calendar.
February 5, The New Jersey Antiques Bottle club (NJABC)
March 12, The Baltimore Antique Bottle Club (BABC)
March 19, The Somers Antique Bottle Club (SABC)
April 16, The Rochester Bottle and Antique Show (GVBCA)
April 30, The Dunkard Valley Antique Bottle Stoneware Show and Sale
Check out the locations and show times in the current issue of the Antique Bottle & Glass Collector or, better yet, FOHBC.org Show Listings.
Look for my report on the above shows in the next edition of AB&GC. I hope many of you will mark your calendars more often this New Year and get out and support your local club'sclub's event. Your participation makes a difference! Until the next issue, Happy Hunting!
Midwest Region
 [Henry Hecker, Director] 
With the ground frozen in most of the Midwest region, digging has slowed but not bottle collecting. The Milwaukee Antique Bottle and Advertising Club has its annual show on February 5 at the Waukesha County Expo Center. The sales tables will number over 120, and space is sold out. As a countermeasure to inflation, the sales table cost was raised this year to $40 from $35, but admissions were held flat, including early admissions, which have allowed the club to put the show back in "the black" the last several years.  
February 12 marks the date of the 52nd annual show for the Central Ohio Club at the Doubletree Inn in Columbus. The West Michigan Bottle Club will hold its 32nd annual show on February 25 at the Fonger American Legion Post in Grand Rapids. The North Star Club of Minnesota is hosting its show on April 16 at the Knights of Columbus Event Center in Bloomington. The Ohio Bottle Club holds its Mansfield show at the Richland County Fairgrounds on May 13. 
So, for collectors in our region, there are plenty of venues to acquire bottles above ground over the next couple of months. One may have to drive a ways, but shows are the ultimate entertainment…after digging, in our hobby. As Regional Director, as I get more connected with the various clubs, I will heavily promote advertising these shows in all the club newsletters. As clubs, we tend to be too provincial and focus on our own shows in our communications. We certainly don'tdon't have to worry about competing with each other, and more collaboration can only help promote the hobby more effectively.
Eric McGuire's report in our last issue about how a library staff barely tolerated him for doing bottle research struck a chord with me. His research was viewed as mere whimsy. He went on to say, "It is true that the traditional "keepers of history" seldom have extensive knowledge on the subject." In my experience, I have encountered an industrial archeologist surveying a site and finding a Hutchinson soda. I introduced myself and told him the entire history of the bottler from my own acquired knowledge. He seemed unimpressed and dismissed me as some sort of charlatan. He probably never did his own research. Several years ago, I found a Comanche Indian Muskwa bottle from Mukwonago, Wisconsin, that our local historical society members scoffed at, "It can'tcan't be a real one! It certainly is not part of OUR history," one longtime member exclaimed. When the research was finished, the bottle and its progenitors proved to be an amazing story which I will tell in a future article. As I am now president of the historical society, I will do a presentation on the Comanche Medicine Company at one of our museum open dates this year. We do need to make friends with our local historical societies as we both have a lot to offer each other.
Speaking of digging, many of our clubs have " show and tell" and "best dug" contests. The North Star Club has taken "best dug" to another level, and I do not mean the "seed layer." In the last issue of their newsletter, the results of the 2022 competition were revealed. The club has about twenty different categories in the contest. One of their members, well known on YouTube and the pages of this magazine, captured the top spot in eleven categories and came in second on several more. Mark Youngblood is a veritable human backhoe, and his dominance in 2022 may never be equaled again!
Southern Region
 [Richard Kramerich, Public Relations Director] 
There were several shows held in the Southern Region in January and February. Jackson, Mississippi, was on January 21, Mooresville, North Carolina, on February 4; Round Rock, Texas, and Tampa, Florida, on February 18; and Defuniak Springs, Florida, on February 25.
Upcoming shows are Dalton, Georgia, on March 18, Daphne, Alabama, on March 25, Reddick, Florida, on April 1, Columbia, South Carolina, on April 22, Gray, Tennessee, on May 7, Gardendale, Alabama, on May 20, and a first annual show in Mandeville, Louisiana "The Greater New Orleans Bottle and Collectibles Show" on May 20. Please check the FOHBC.org Show Listings online for more information.
Recently I received an email because of the flier for the DeFuniak Springs, Florida, show that was seen online on our website. The person said they also lived in Pensacola and had recently gotten interested in collecting bottles and wanted to learn more about the area bottles. I called him, and he told me that he became interested in finding old bottles and digging while watching bottle-digging videos online. I informed him about the FOHBC, the Collecting Bottles book by Cecil Munsey, and then emailed him links to the same and two bottle books about Pensacola bottles. We have since corresponded, and he hopes to attend the bottle shows in DeFuniak Springs and the Mobile Bottle Club shows.
I have passed by a vacant lot in Pensacola daily and noticed people digging. Upon stopping and talking, I met five men who were all members of the Pensacola Historical and Treasure Hunting Association Inc, a metal detecting club. They were all given FOHBC information and flyers for the DeFuniak Springs show. One fellow, in particular, impressed me. He had the dirt from his hole on a tarp and a neatly cut large piece of sod peeled back and to the side. He also had a sifter box he had made recently with him. He only dug down about two feet which he said that's as deep as he digs, and even so, he found several bottles, most unembossed, and one embossed food bottle that looked English. He was very excited and said it was the second time he was out digging, and he could not believe how much fun it was to find things. The bottom half of a fishing rod he used as a probe was on the ground. He said he was 71 years old.
Western Region
 [ Eric McGuire, Director]
The last couple of months have been fairly quiet in the Western Region. With the Christmas season followed by copious rainfall—and flooding—not much has happened. All eyes are on the Spring with several shows coming up. Watch for them in the Sho-Biz section of this magazine or Show Listings on our website, which are updated almost daily. As you read this, the year's first show will have passed in Anderson, California.
Of special note is the word that the prized soda bottle books of Peck Markota will soon be revised. Collector and researcher John Burton has received permission from Peck & Audie Markota's daughter Jeanne Deschamps and granddaughter Julie Youngblood to update and reprint Early Soda and Mineral Water Bottles of the Old West as well as A Look at California Hutchinson Type Soda Bottles. John is diligent when he gets on a project, but this will be a significant undertaking since there have been many more previously undocumented bottles in the Hutchinson category to be included. I am sure John will reach out to the collecting world for new information, so keep this in mind. John's email address is johncburton@msn.com, and his phone number is 700.523.1611. If you believe you have an unlisted example, John would love to receive a decent photo. You don't need to be an expert photographer. The easiest method is to hang a sheet or similar plain white material over the top of a chair and across its seat. Place the bottle on the chair seat and take a picture with your cell phone. He is not expecting a profit from this venture; John is just a dedicated collector.