Glass Works

"Thoroughbred Auction"

at the Lexington National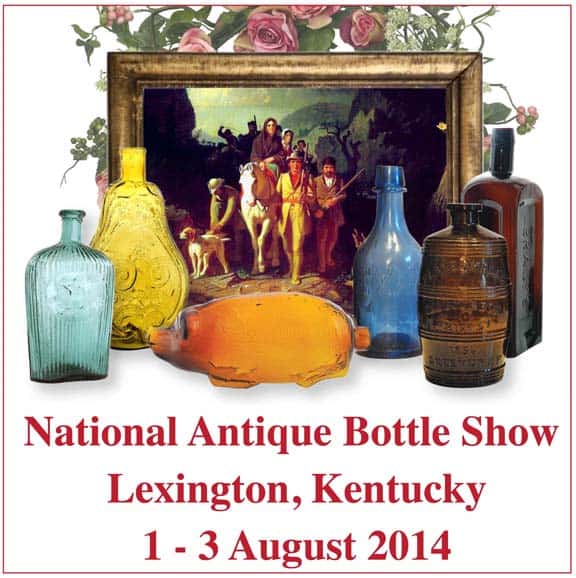 This next group of pictures come from the "Thoroughbred Auction" conducted by Jim Hagenbuch and Glass Works Auctions. The event occurred on Saturday evening from 7:00 pm until 10:00 pm. Helping Jim out were Bill Ham, Jesse Sailor, Janice Hagenbuch and the licensed auctioneer, Randy Rooth. The preview started around 5:00 pm and ran up until the auction start. The lots had been posted online the previous two weeks or so. The room was packed and we all had great fun. I picked up some super advertising pieces and an extremely rare bottle. Wife happy with her purchases too. All for a good cause. Great job Glass Works Auctions!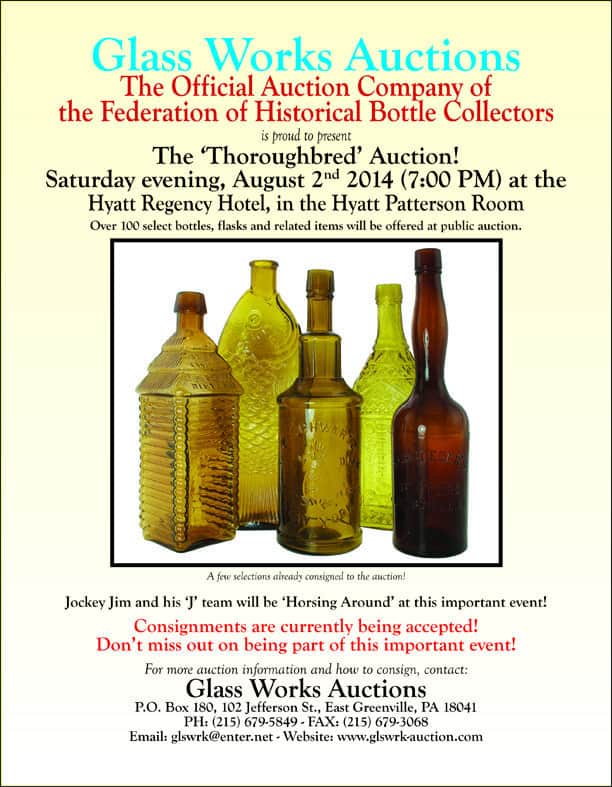 All photographs by FOHBC photographer, Scott Selenak (Los Angeles). *Note: Please help me with any captions that have missing name information.