FOHBC 2016 Sacramento National Antique Bottle Convention & Expo

|

 

American Bottle Auctions Open House
American Bottle Auctions Open House | American Bottle Auctions, 915 28th Street, Sacramento, CA 95816, Thursday, August 4th, 11:00 am – 3:00 pm
Come meet with Jeff Wichmann, tour his super office and see some wonderful displays of antique bottles and western memorabilia. Buses will depart the Lions Gate Hotel at 10:30 am, 11:30 am and 1:30 pm. The same buses will bring guests back.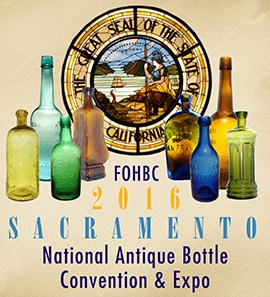 All photographs are by our official show photographer, Angelina (Gina) Pellegrini unless otherwise noted.
Our first Sacramento National event after the FOHBC Board meeting on Thursday, 04 August 2016 was the open house at American Bottle Auctions. Jeff Wichmann had recently added new shelving, advertising and bottles to his office and boy was it ready to receive a standing room only crowd throughout the event. We sent our show photographer, Gina Pellegrini, down to Jeff's office on the early side to capture the spirit of the office and open house.
I think you will all agree, it was a great experience to see his bottle and glass museum focusing on western collections. Many of Jeff's other interests were also displayed as you will see in the line of photographs. Jeff was on hand to answer questions, Dennis was selling bottles right and left and Chi Chi made sure everyone was comfortable. Drinks and snacks were served throughout the event. Shuttle bus vans from the Lion's Gate Hotel ferried guests back and forth as Early Registration was also happening at the hotel.
Thank you Jeff Wichmann, Dennis Fox and Chi Chi Anyanwu!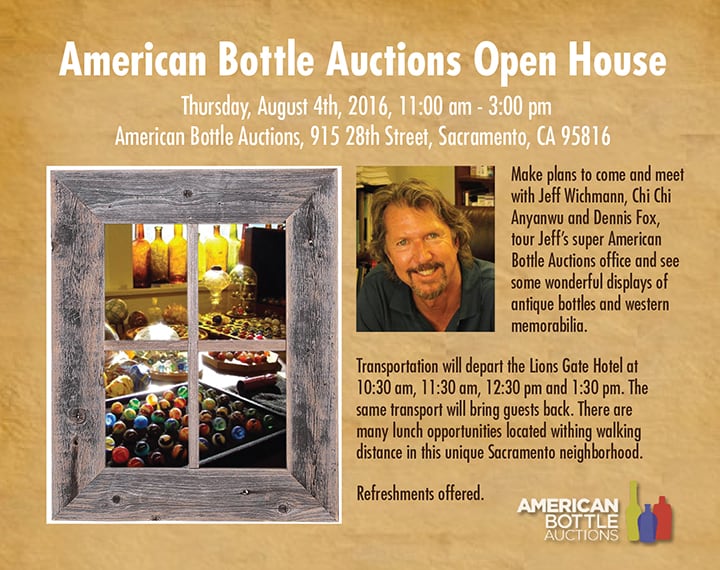 "Having the office open to visitors was a tremendous beginning to a fun and entertaining long weekend. The positive comments regarding my office made me realize even more what a nice office I have. We had just done some new cabinets and purchased some new antique advertising so it kind of all came together at the right time. I really enjoyed the day visiting with all the terrific people who had traveled such a long way to say hello. It was an honor hosting the FOHBC open house."
Jeff Wichmann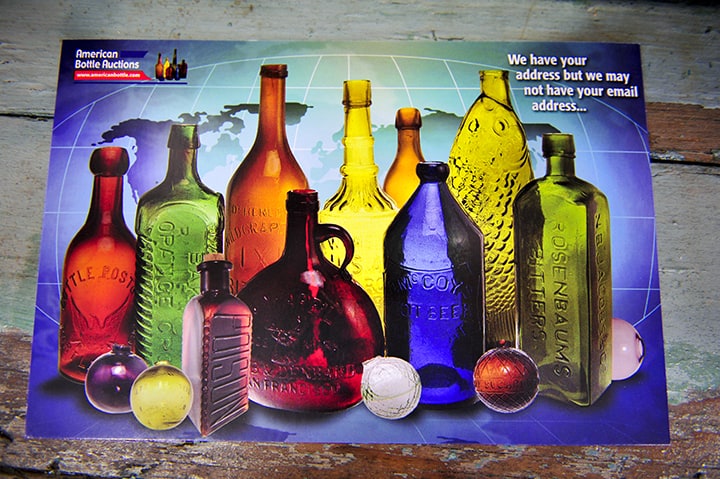 G A L L E R Y