Latest Update: 07 September 2023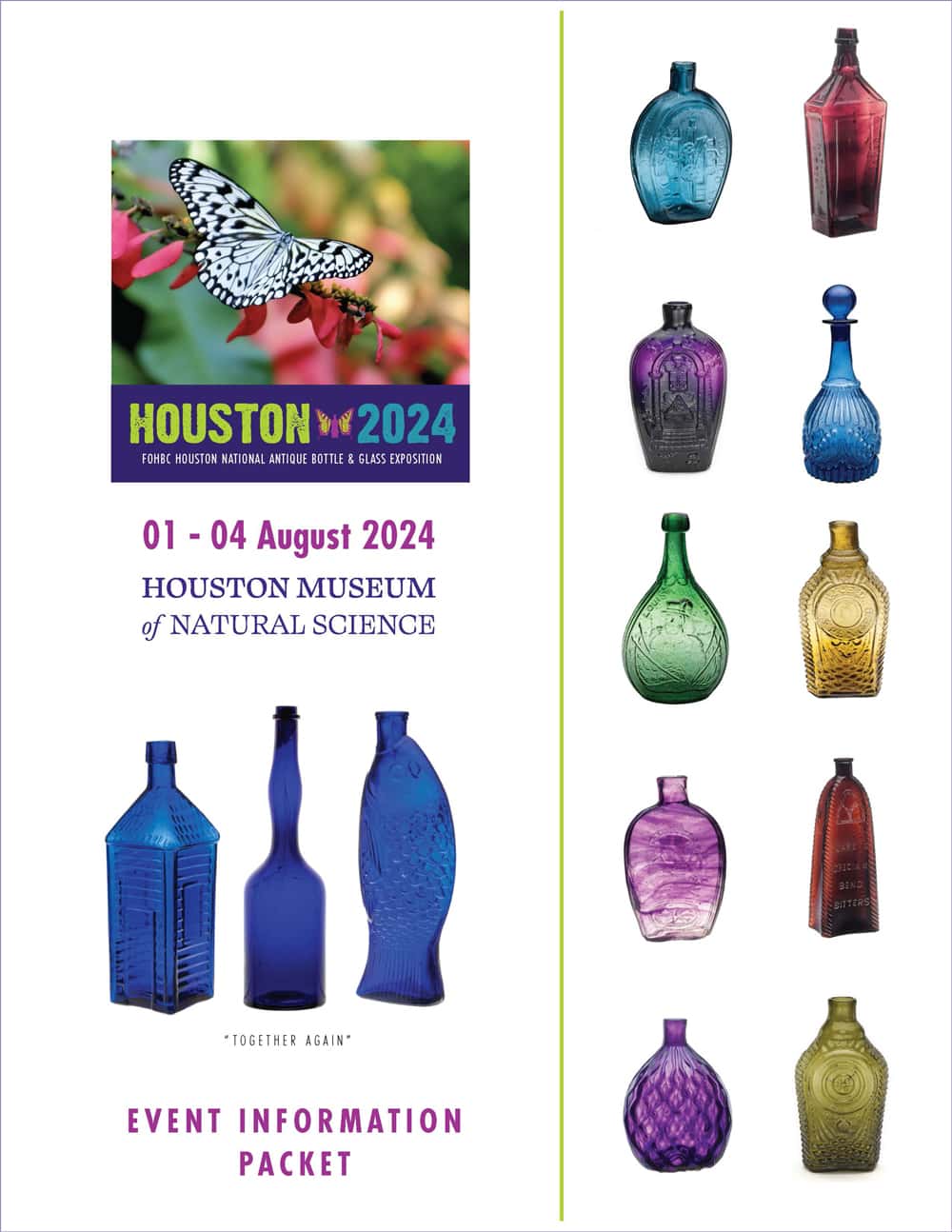 01 August – 04 August 2024 (Thursday – Sunday) Houston, Texas – FOHBC 2024 Houston National Antique Bottle & Glass Exposition hosted by the Houston Museum of Natural Science and the Federation of Historical Bottle Collectors. Brought to you by Peach Ridge Collections, LLC. Host Hotel: Hotel ZaZa Museum District. Featuring Antique American Glass Masterpieces that will include the Sandor P. Fuss Collection and selected highlights from the David P. Wilber and Anthony Gugliotti Collections. FOHBC Virtual Museum Exhibition of Same. Contact Ferdinand Meyer V, fmeyer@fmgdesign.com for information.
Don't forget! There is a special Peachridge Glass "Glass in the Grass" pre-event on Wednesday, 31 July 2024. See Event Info Packet for details. Vehicle dealer spaces are limited and will go fast so reserve now!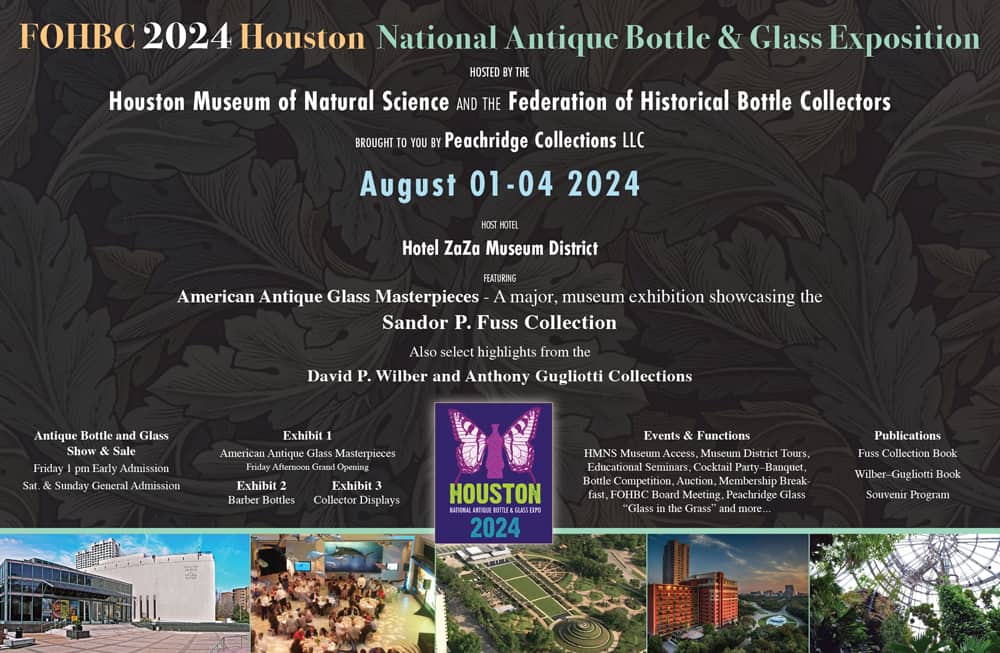 ---
Latest Houston 24 News
09|06|23: The FOHBC Houston 24 Banquet is "Dining with the Dinosaurs" as the catered event is in the HMNS Morian Hall of Paleontology. All Houston 24 paying guests get a free open-house pass to the museum. See YouTube video.
09|06|23: "Texas Hold'em Bottle Competition advertisement released.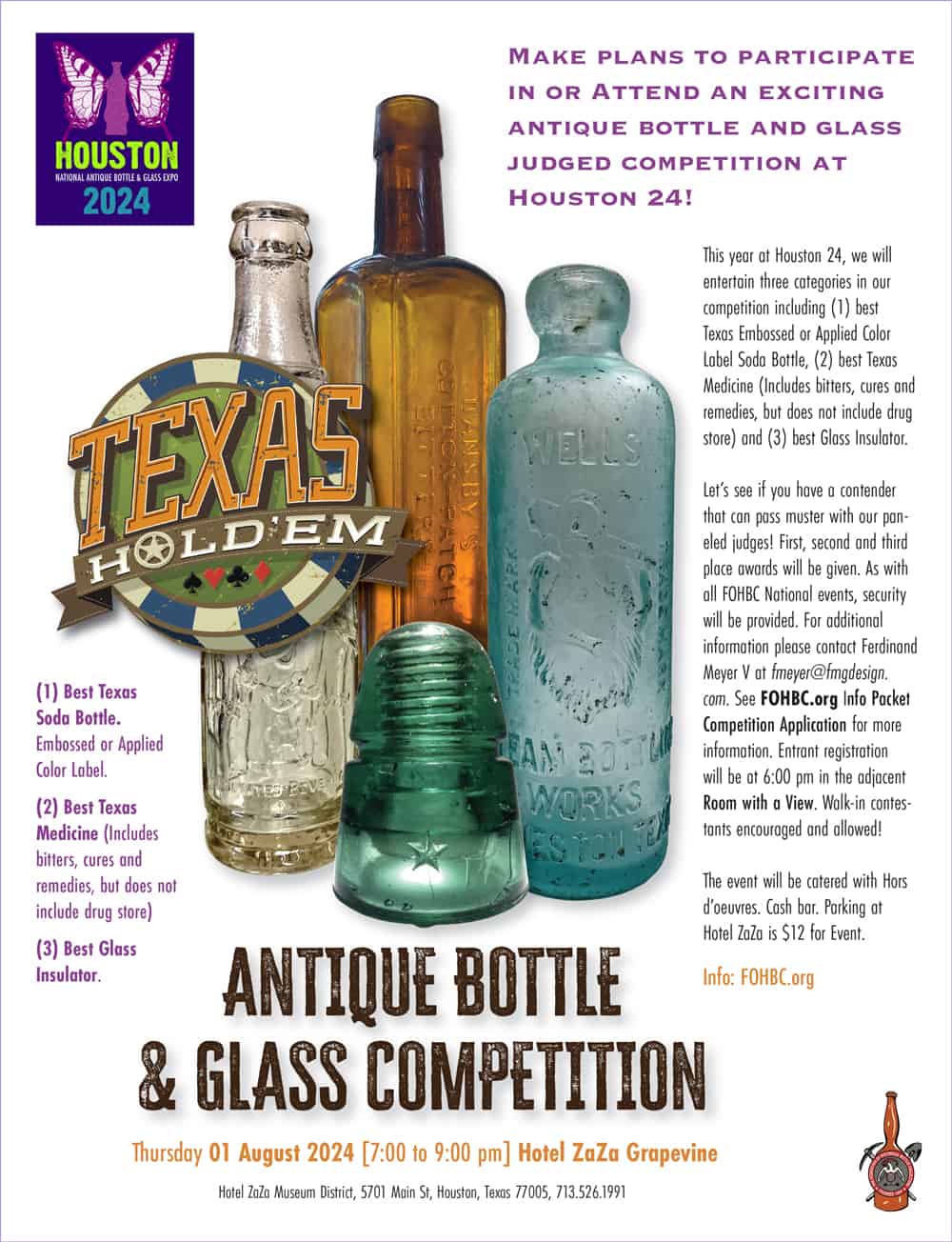 09|04|23: "When Bucky Meets Balto" advertisement released. Second in a series featuring HMNS stars!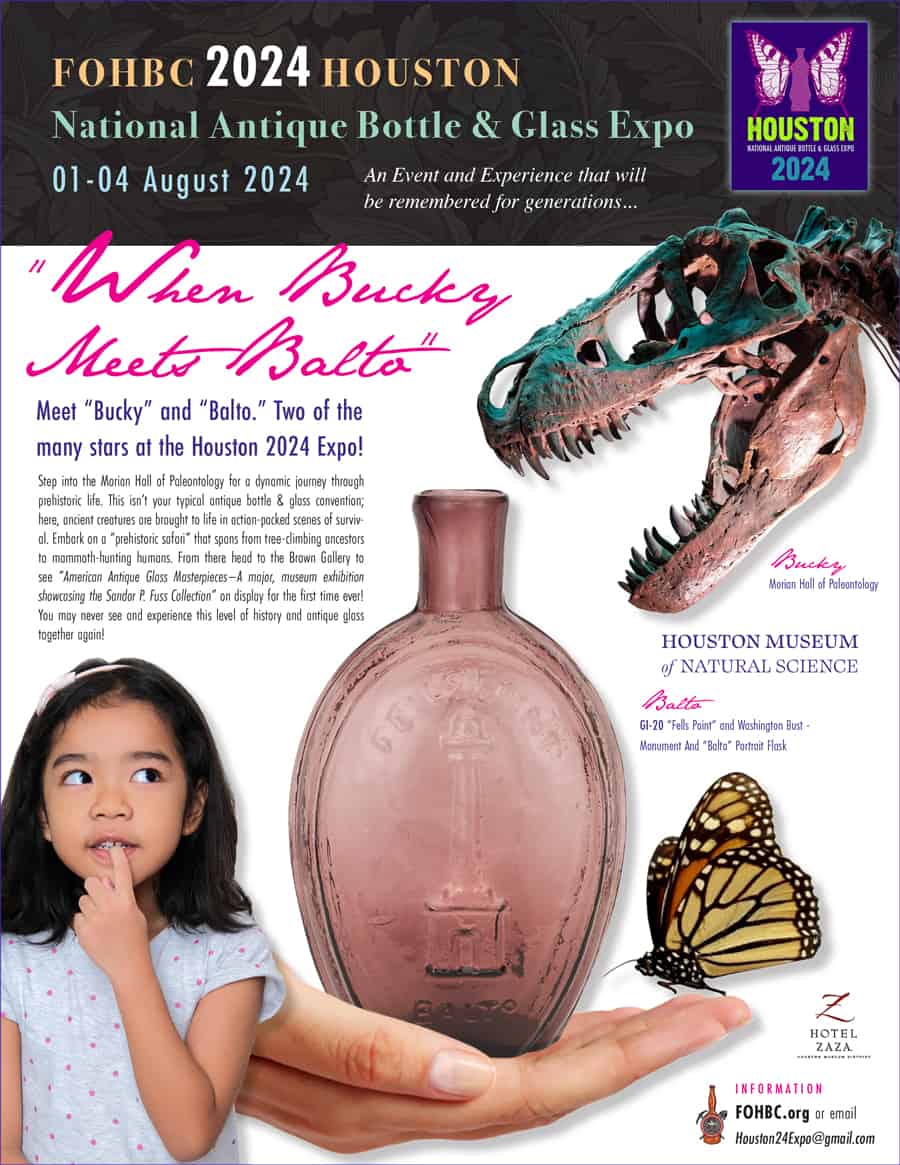 09|02|23: The first of an extensive merchandise package for Houston 24 will be this special-run t-shirt designed by Federation president Michael Seeliger to be worn at upcoming Fall antique bottle and glass shows.