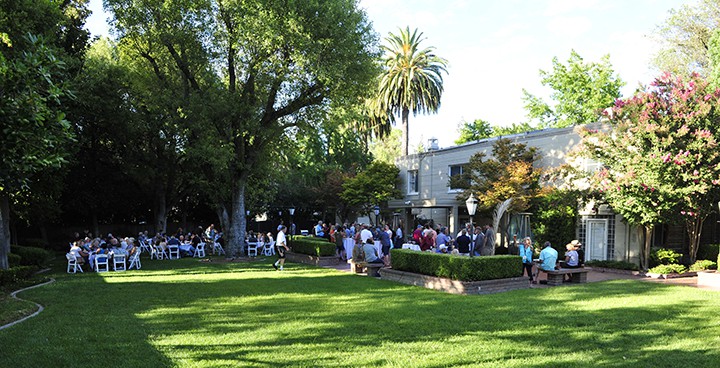 FOHBC 2016 Sacramento National Antique Bottle Convention & Expo

|

 

Generals House VIP Reception
Generals House Reception | Lions Gate Hotel, Generals House, Thursday evening, August 4th, 5:30 – 7:30 pm

There will be an American Bottle Auctions and Peachridge Glass sponsored open house reception at the historic Lions Gate Hotel Generals House on Thursday evening, August 4th from 5:30 to 7:30 pm. This event is for dealers who have bought tables, their assistants, displayers, seminar givers and those with early admission passes. This event occurs prior to the Sacramento Shootout which will be held at the Lions Gate Hotel Club Ballroom.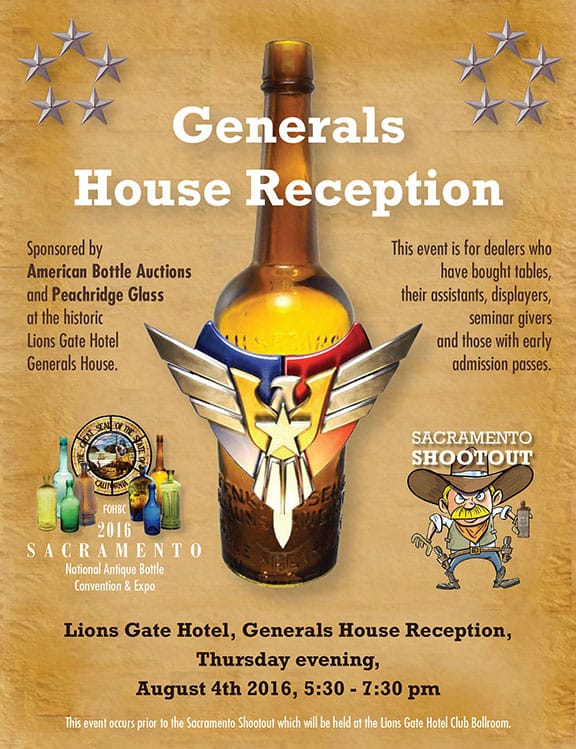 All photographs are by our official show photographer, Angelina (Gina) Pellegrini unless otherwise noted.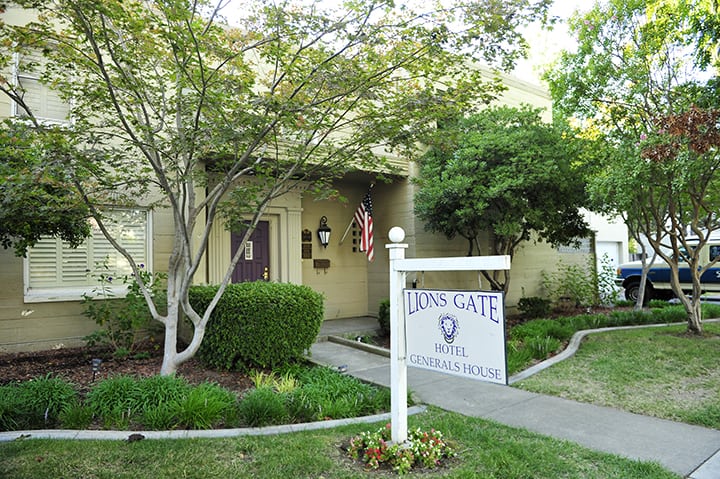 The next Sacramento National event, after the FOHBC Board meeting, American Bottle Auctions Open House, and Early Registration was the Generals House VIP Reception in the lush back yard of the Generals House at the Lions Gate Hotel. The event was sponsored by American Bottle Auctions and Peachridge Glass (Jeff Wichmann & Ferdinand Meyer V) and was planned to show appreciation to the dealers, their assistants, early admission attendees, displayers, seminar speakers and volunteers that made this the biggest bottle event of the year.
Guests were greeted by FOHBC volunteers working a desk strategically placed in front of the back yard garden gate as the Generals House was occupied by the Siri family. A list and badges were referenced for each attendee to gain entrance. Each hand was stamped and finally the arriving persons were greeted by Isabella Alucema at the gate. From there, they went into the spacious backyard to be greeted by music, the smell of barbecue (creamy cole slaw, southern style red potato salad, grilled hamburgers, hot links, grilled BBQ chicken thighs and legs and a server with a keg of a local IPA called Track 7 from Sacramento.
We expected about 100 attendees as it was an early and new event for a FOHBC national. We easily doubled our estimate. Actually ran out of food. Even the weather cooperated as a front passed over and lowered temperatures during our 4-day event. Overall a great time to meet and greet friends and prepare for the Sacramento Shootout bottle competition which was planned after the event.
G A L L E R Y