Latest Update – 29 July 2018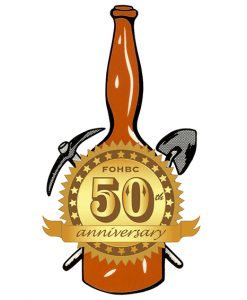 The Federation of Historical Bottle Collectors (FOHBC) is proud to announce that the FOHBC 2019 50th Anniversary National Antique Bottle Convention & Expo will take place in Augusta, Georgia at the
Augusta Marriott at the Convention Center & Augusta Convention Center.
This will be a four-day event commencing on Thursday-August 1st, opening with the early afternoon Mike Newman Open House followed by the late afternoon Augusta Museum of History Reception followed by the Sweet Georgia Peaches bottle competition at the Augusta Marriott at the Convention Center. On Friday, August 2nd, there is the FOHBC Membership Meeting Breakfast, Educational Seminars, Ribbon Cutting Ceremony, Early Admissions, FOHBC Cocktail Hour and Banquet and on Saturday, August 3rd we will be have General Admission to the bottle show at the connected convention center followed by a Live Bottle Auction in the evening. Sunday, August 4th will be for General Admission and Display Awards. The convention will end at 1:00 pm on Sunday.
FOHBC Augusta Consortium Chairs: Bill Baab, riverswamper@comcast.net, Ferdinand Meyer V, fmeyer@fmgdesign.com, Mike Newman, thenewm@aol.com, Walter Smith, supplies@furnituredoctor.net, Marty Vollmer, martyvollmer@aol.com, Eric Warren, scbottles@aol.com
Contract & Information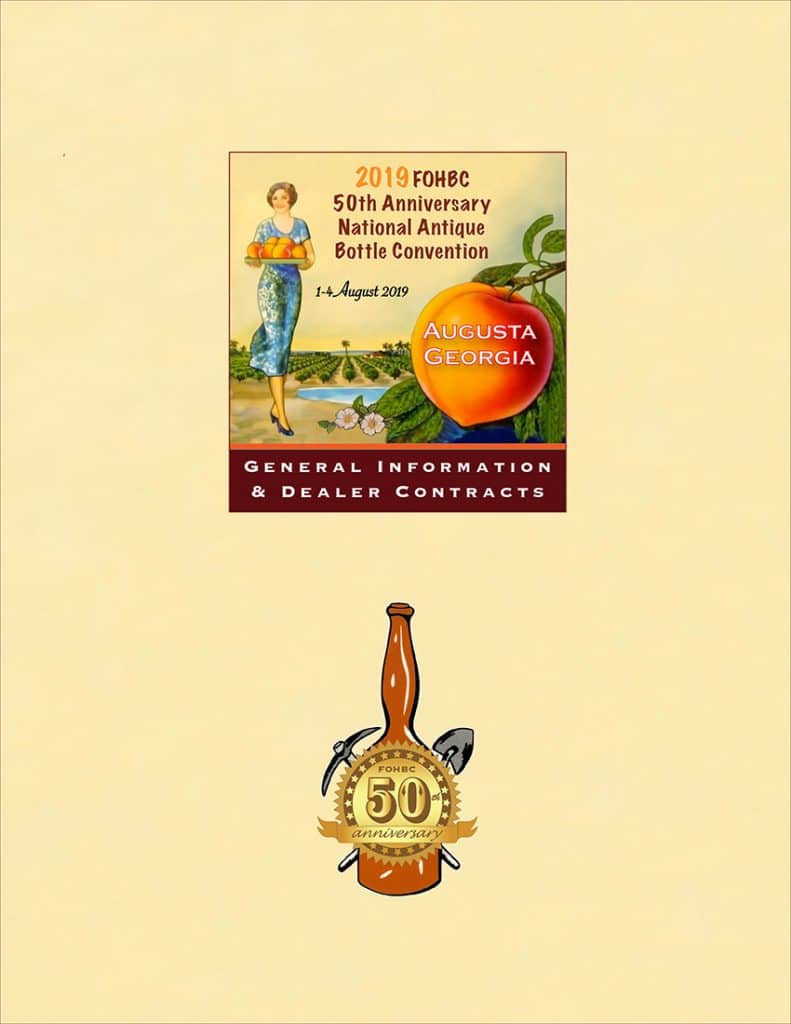 CLICK HERE for INFO PACKET & CONTRACT