Latest Update – 06 September 2017
Contract & Information
Click art below to read Contract & Info Packet
Book room at host hotel Cleveland Marriott Downtown at Key Center for $149 per night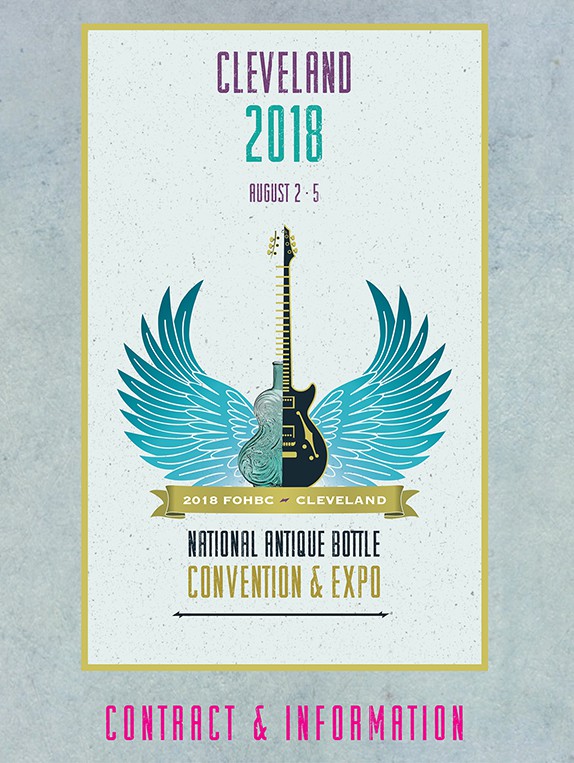 FLYER DESIGN

---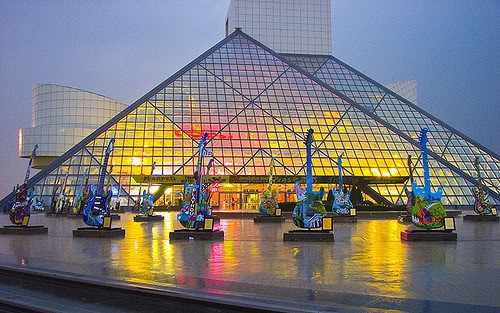 Logo Designs

for the FOHBC 2018 Cleveland National Antique Bottle Convention & Expo
25 April 2016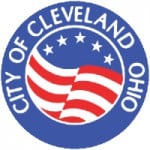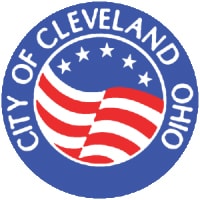 Logo concepts were presented to the FOHBC 2018 Cleveland National Antique Bottle Convention & Expo co-chairs Louis Fifer and Matt Lacy (& Elizabeth Lacy) on Sunday evening, 24 April 2016.
Every great American city has a founding father, historical landmarks and participated in our countries growth. Cleveland, Ohio is no different. What is exciting here is the transformation and revitalization of Cleveland through good infrastructure planning, diversification and investment in the arts. Cleveland is synonymous with the FOHBC Next Generation initiative.
See Concept Presentation. The presentation was received well. Concept F seemed to be the front runner after the first round.
The Cleveland co-chairs requested revisions in the Design Development phase which was presented today, 28 April 2016.
See Design Development Presentation.
The favored concept, after Design Development, is represented below along with what might be a full page advertisement in the FOHBC 2016 Sacramento National Antique Bottle Convention & Expo Souvenir Program. The Eli electric guitar,  which is made in Cleveland, where the Rock and Roll Hall of Fame is located, is married to a historical scroll flask which is sensual and lyrical in shape. The GIX-45 pint has been used in the art and is in the corset style. Mckearin thought the flask was from the Pittsburgh district. The raised upturned wings, as in a Baltimore Resurgam flask, give the design a more dramatic look. The project typography is neatly controlled beneath the design. The logo was then placed on a deckled powder blue background with a golden frame.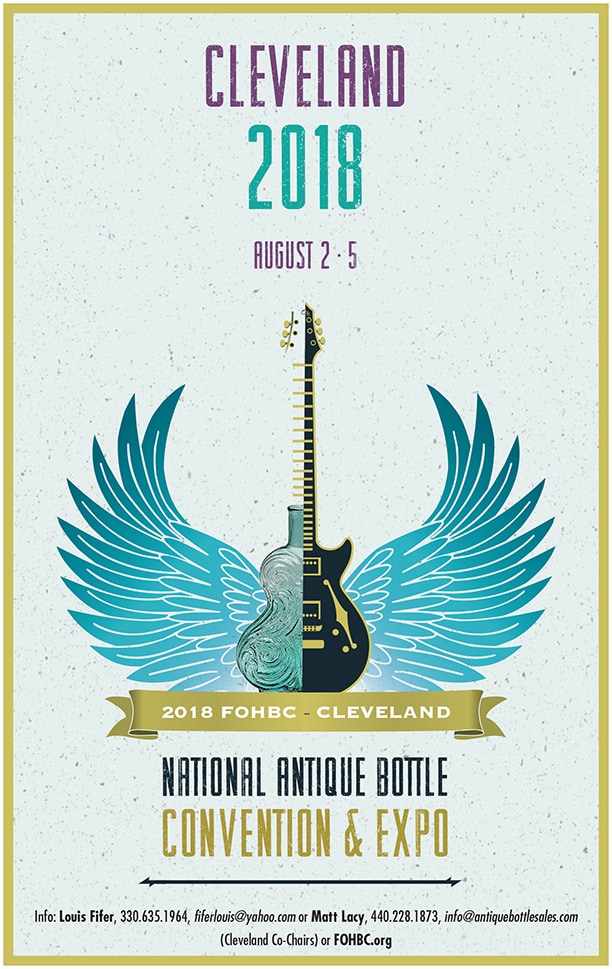 ---
PRESS RELEASE – ANNOUNCING CLEVELAND IN 2018!
Cleveland, Ohio to be the host city for the

2018

FOHBC National Antique Bottle Convention
08 January 2016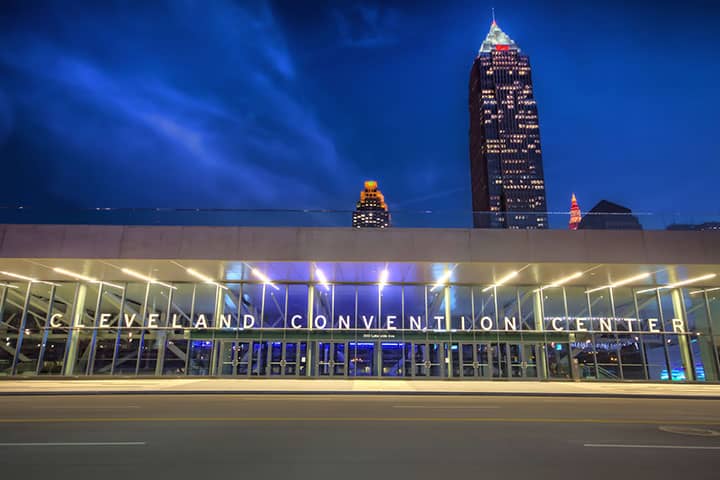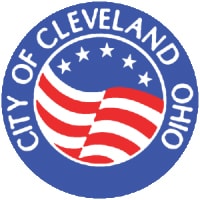 The Federation of Historical Bottle Collectors (FOHBC) is thrilled to announce the 2018 FOHBC National Antique Bottle Convention in Cleveland, Ohio on August 3rd – 5th, 2018. This mega event promises to deliver in ways we haven't seen before!
The Convention will take place at the Cleveland Convention Center in beautiful downtown Cleveland and the Cleveland Marriott Downtown at Key Center will be our host hotel next door to the Convention Center. The newly transformed downtown Cleveland is sure to deliver on a one of a kind experience featuring attractions such as the Rock 'n' Roll Hall of Fame, Great Lakes Science Center, Horseshoe Casino, Metroparks Zoo and Westside Market that are sure to entice collectors of all ages. See Video.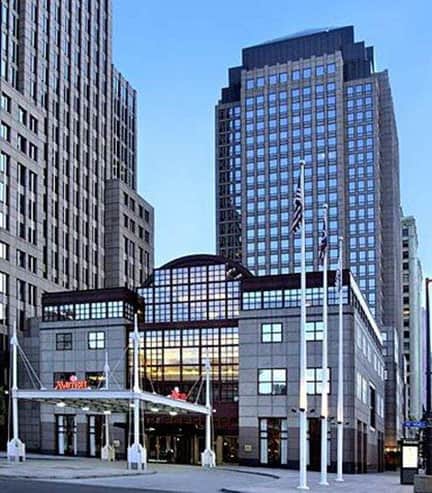 The revitalized Marriott Key Center Hotel is sure to exceed expectations with their sleek furnishings, stunning views of Lake Erie and breathtaking skylines. Rooms are $149 per night for the standard room and are located steps from the Convention Center.
Stay tuned to the FOHBC website for valuable updates and the link to make your hotel room reservation along with information on contracts (available summer 2017), events, seminars, bottle competition, live auction, banquet, membership breakfast and displays.
We're looking forward to making our destination Cleveland in 2018!
Louis Fifer
FOHBC Conventions Director