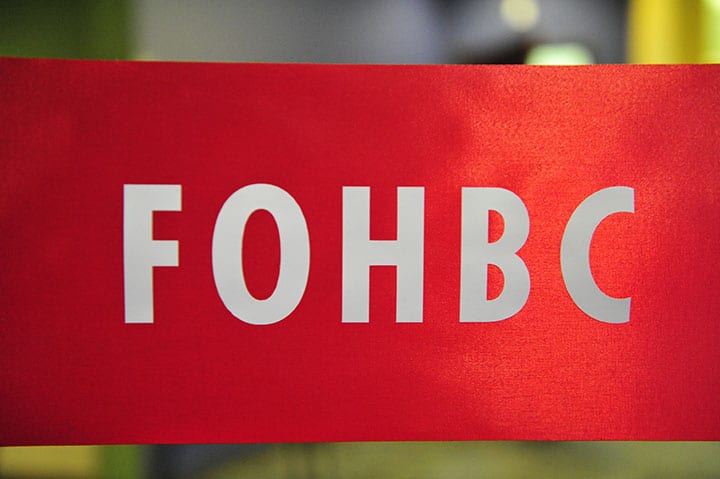 FOHBC 2016 Sacramento National Antique Bottle Convention & Expo

|

 

Ribbon Cutting Ceremony
Ribbon Cutting Ceremony | McClellan Convention Center, Friday, August 5th, 12:50 pm
Come watch the exciting ribbon cutting ceremony for the 2016 FOHBC Sacramento National Antique Bottle Convention & Expo. The event will start promptly 10 minutes before the doors open for dealers and early admission attendees.
All photographs are by our official show photographer, Angelina (Gina) Pellegrini unless otherwise noted.
Day 2 | Friday
The FOHBC Ribbon Cutting Ceremony followed the Educational Seminars and the FOHBC Membership Meeting Breakfast. The event happened at the McClellan Conference Center at 12:50 pm. Richard and Beverley Siri, Sacramento National Co-Chairs, made the cut (actually Richard did) as other FOHBC Sacramento National officials such as Louis Fifer (FOHBC Conventions Director), Eric McGuire (FOHBC Western Region Director), Warren Friedrich (tables and dealers coordinator) and Ferdinand Meyer V (FOHBC President) looked on. Russell Umbraco, display coordinator, was off coordinating final display details so he is not in the pictures. This was the third year that the FOHBC held this event. We are out of ribbon. Best to order some more for the 2017 Springfield National.
The General Assembly room had been vacated at Noon as dealers and displayers had been setting up all morning. Wares could not be set up until 1:00. After the ribbon cutting ceremony, dealers and assistants were allowed in first followed by early admission attendees.
Read about Day 1 events: FOHBC Board meeting, American Bottle Auctions Open House, Early Registration, Generals House VIP Reception and the Sacramento Shootout.