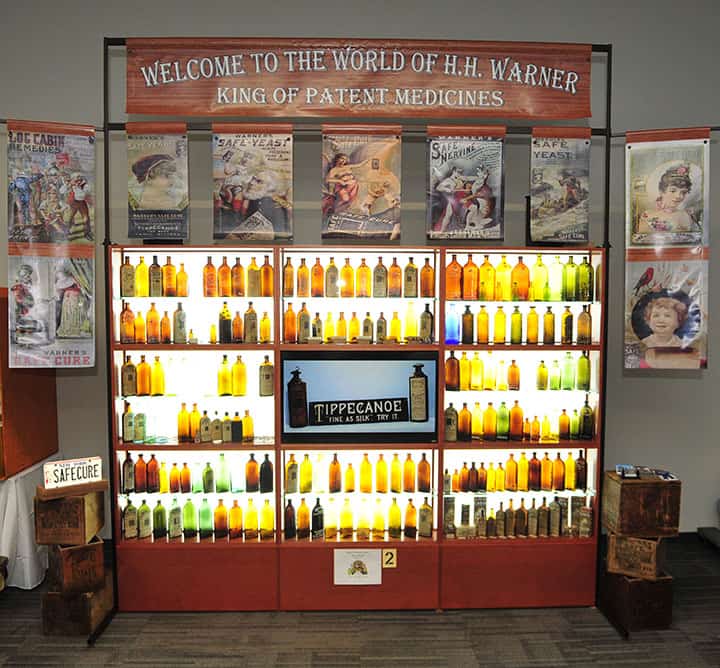 FOHBC 2016 Sacramento National Antique Bottle Convention & Expo | 

Educational Displays
Mike & Kathie Craig • Warner's Safe Bottles & Posters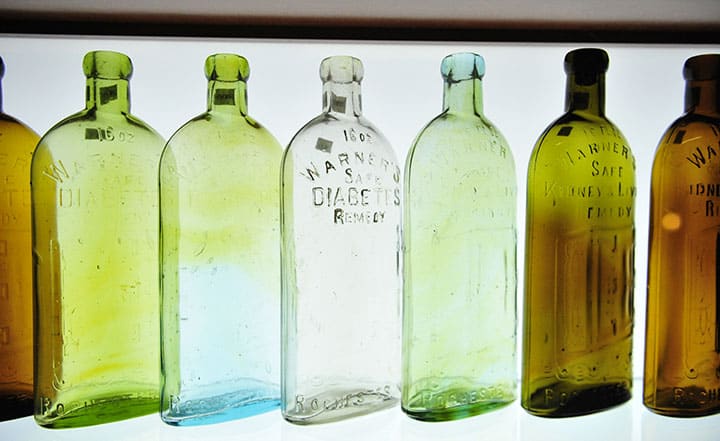 This year at the FOHBC 2016 Sacramento National Antique Bottle Convention & Expo, twenty (20) outstanding displays were presented. These included:
Ken & Reine Salter • 17th-19th Century American & European Black Glass
Mike & Kathie Craig • Warner's Safe Bottles & Posters
Richard & Beverley Siri • Hostetter's Bitters
Tom & Susan Lines • Schafer & Vater Whiskey Nips
Gregg Wilson • Codd/Globe Stoppered Worldwide Bottles
Rick & Deloras Siri • California Small Town Whiskies
Russell & Kitty Umbraco • Lewis 66 Whiskey – Utah Liquor Co.
Michael & Karen Peart • Benicia Glass – Natures Tiffany
Bob Hirsch • Apothecary Cabinet & Misc. Bottles
Ron & Gary Barnes • Owl Drug Co.
Jeannett Barnes • Miniatures
Colin & May Jung • California Glass Insulator Co., Signals etc.
Dan & Max Bell • Gold Rush Artifacts
Richard & Lauri Olson • Jamaica Ginger / Extract Ginger
Henry & Cecilia Guillen • U.S.A. Hospital Dept. Bottles
Richard Dana & Jim Monahan • Canning Jars
Arnie Lowenstein • EC & M San Francisco Glass Insulators
Andrew Koutsoukos • Pioneer West Coast Digging: A Pictorial Display
Warren Friedrich • California Grown Glass from P.G.W and S.F.G.W
Michael Mackintosh • Early American Glass & Seals
Viewers were asked to VOTE for their favorite display as "Best in Show" and "Most Educational" awards were given. The announcement of the winners occurred on Sunday, August 7th between at 2:30 pm.
Winning both ribbons was Mike & Kathie Craig for their outstanding Warners Safe Bottles & Posters display which included an outstanding grouping of many Warner bottles along with advertising banners and shipping crates. A looping video on the Warner empire was also available for all viewers. Congratulations Mike and Kathie and thank you Russell Umbraco and Richard Siri for making this and other displays possible. This video will be made available for viewing at a later date.
All photographs are by our official show photographer, Angelina (Gina) Pellegrini unless otherwise noted.
Read about Day 1 events: FOHBC Board meeting, American Bottle Auctions Open House, Early Registration, Generals House VIP Reception and the Sacramento Shootout.
Read about Day 2 events: FOHBC Membership Meeting Breakfast, Educational Seminars, Ribbon Cutting Ceremony and the FOHBC Banquet.
Read about Day 2 events: 49er Bottle Jamboree Auction
Warners Safe Bottles & Posters
Winner of "Best in Show" and "Most Educational" Ribbons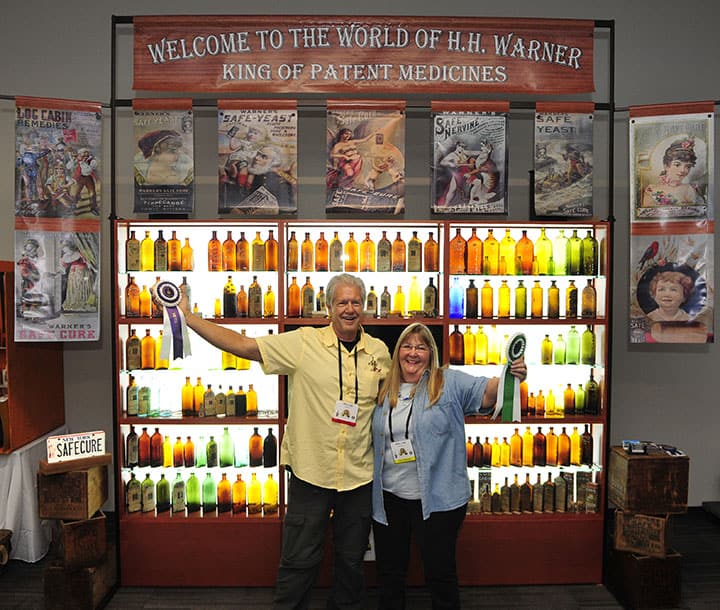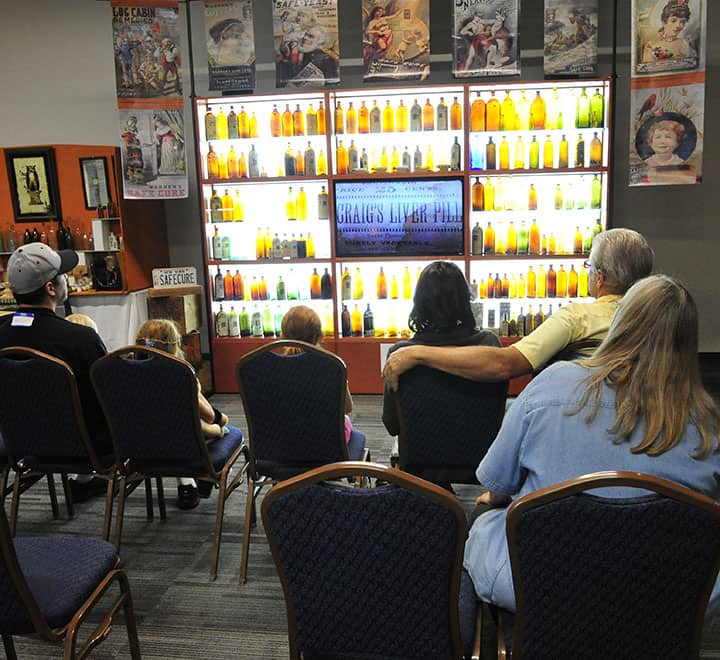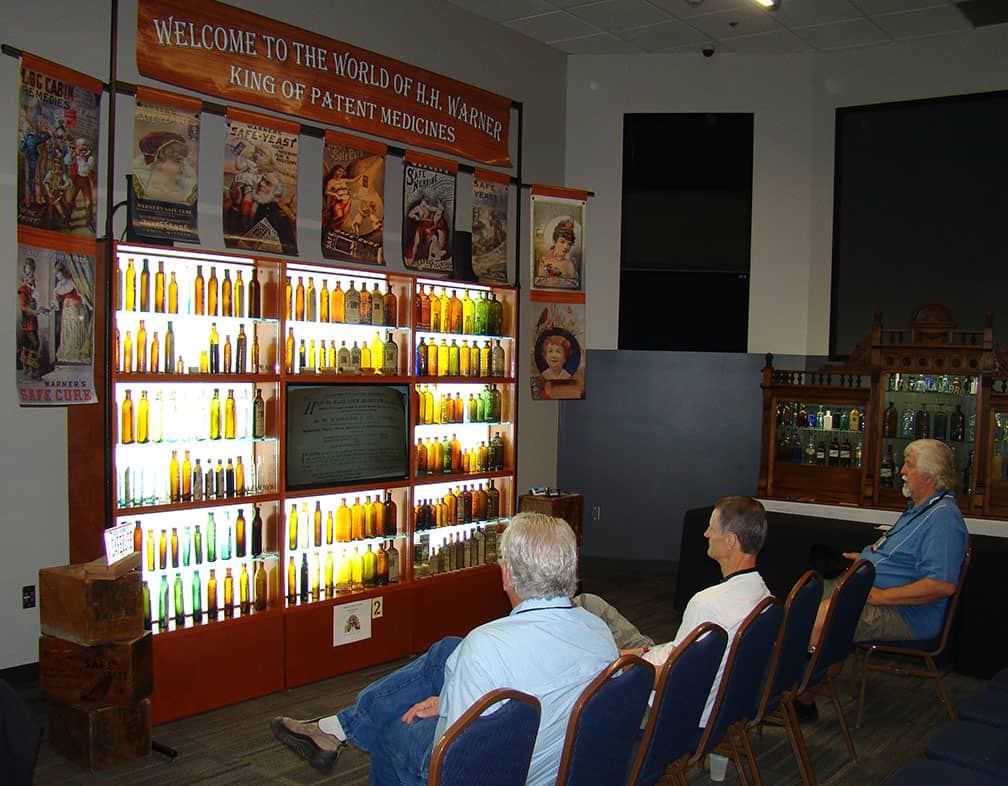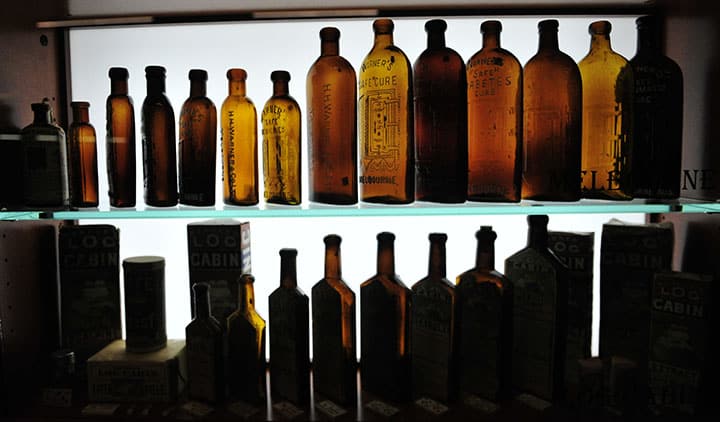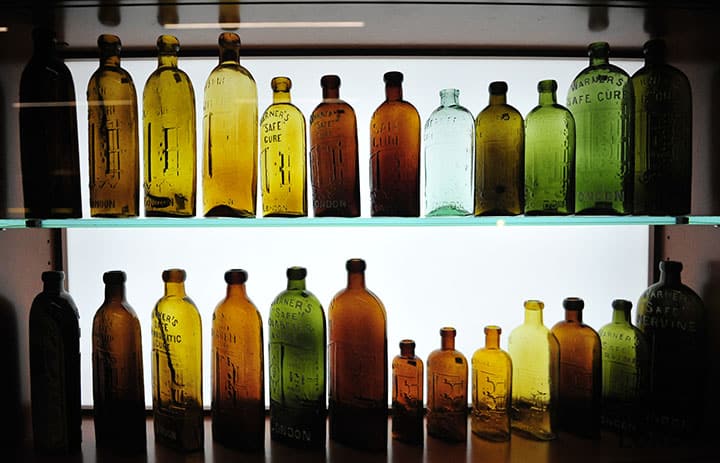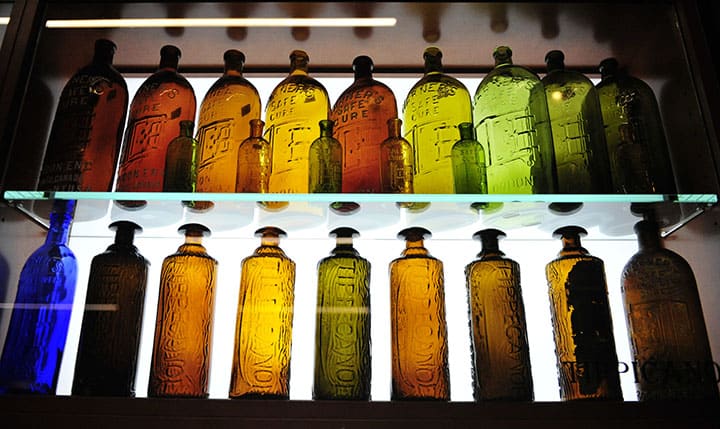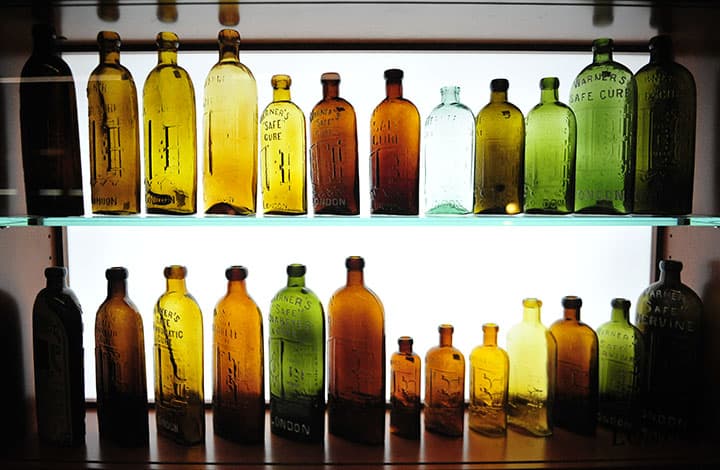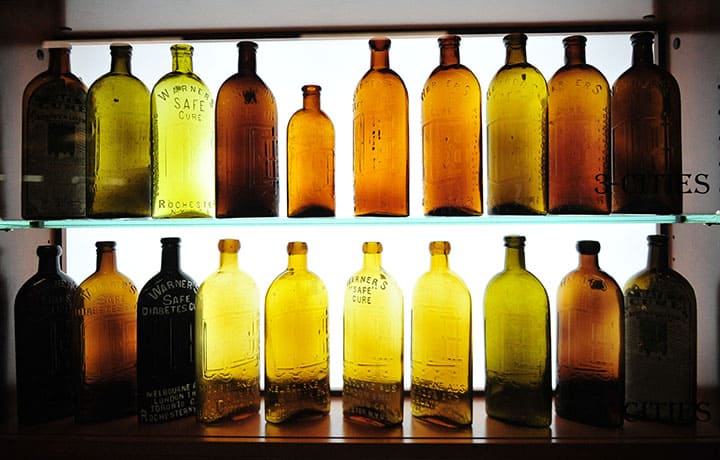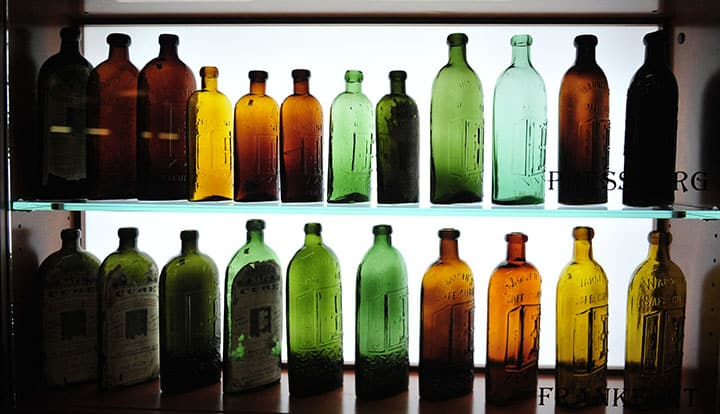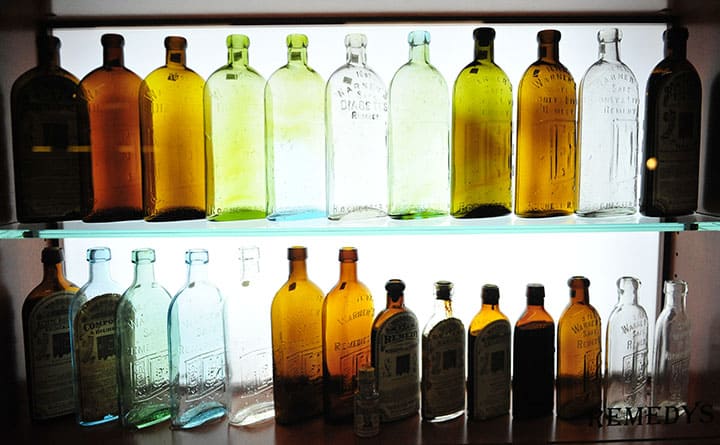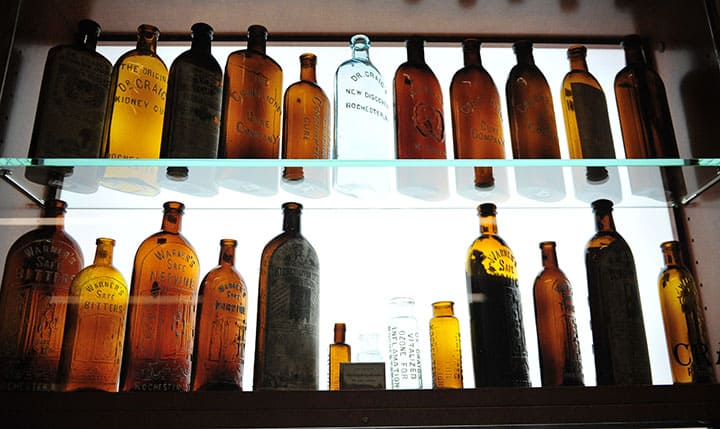 ---