2019 FOHBC 50th Anniversary National Antique Bottle Convention | Augusta, Georgia |

Educational Displays
Augusta Convention Center | Olmstead Hall 
Judged on 03 August 2019
13 September 2019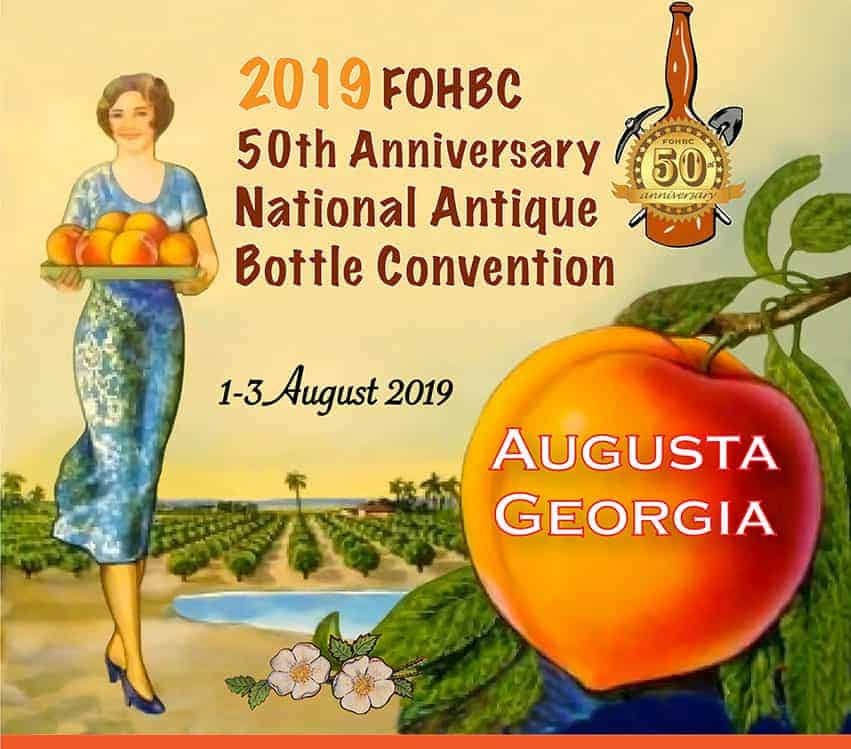 So far, we've put out ten (10) Augusta events on the FOHBC web site and related social media. This includes all the special events from Thursday, 01 August, like the FOHBC Board Meeting, Mike & Julie Newman Open House, Augusta Museum of History Reception and Sweet Georgia Peaches Bottle Competition. We also covered the Friday, 02 August events, such as the Membership Breakfast, Educational Seminars, Ribbon Cutting, Youth Corner, Banquet and On the Tables. Read the Augusta Souvenir Program.
The Educational Displays are one of the most exciting components of a Federation national convention. The FOHBC encourages collectors to share their knowledge, enthusiasm and interests with other collectors by displaying their collections or related material. This year, Walter Smith from Team Augusta, was in charge of our displays. He did a great job! We thank Walter and all of the displayers who put so much time and effort in making our show a success. Education is the backbone of our organization.
There is no charge for exhibitor displayers as the FOHBC rents the showroom floor, designates exhibition space, covers electrical and props such as tables, coverings and stanchions. Security is also provided.
Those setting up a display were provided a free Early Admission pass, which allowed full convention privileges, their spouse, and minor children. They were also invited to the Augusta Museum of History Reception.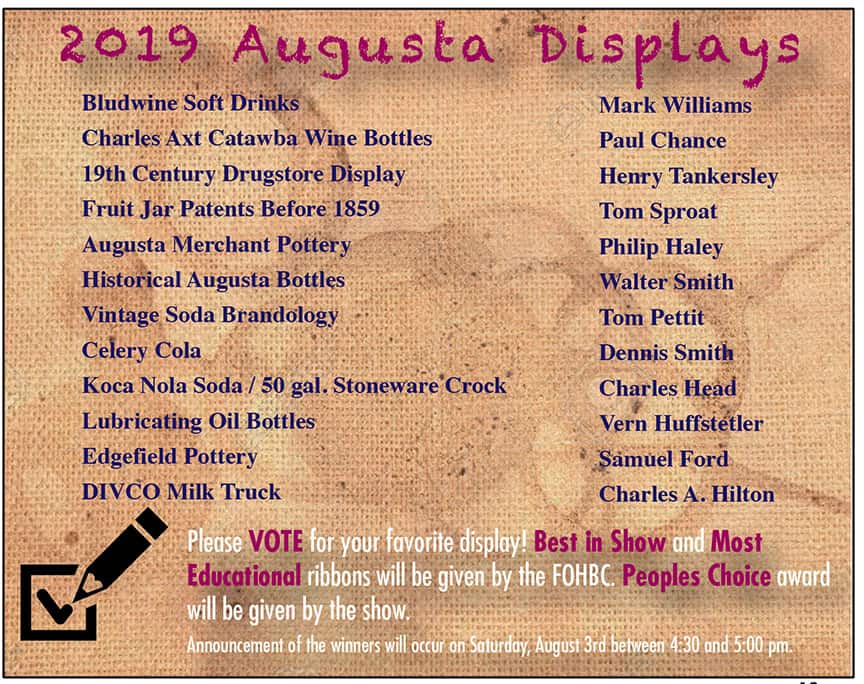 There were fourteen displays this year. Each display is represented below. A Federation of Historical Bottles Collectors display was also set up by the FOHBC Historian, Jim Bender. This was a non-voting display.

On the plan below, you can see that the displays were designated to the 9th Street wall, upper right wall and lower right wall of Olmstead Hall. A Divco Milk Truck display was set up on the 10th Street wall.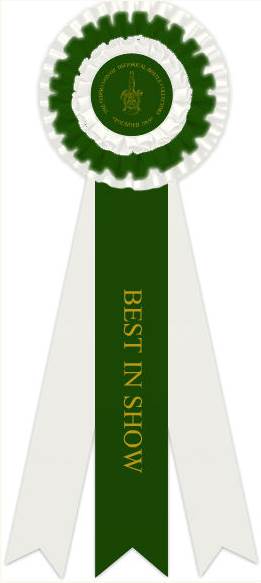 There were two Federation ribbons given. One for Most Educational Display and the second for Best in Show Display. John Pastor with American Glass Gallery and Antique Bottle & Glass Collector provided a Peoples Choice ribbon.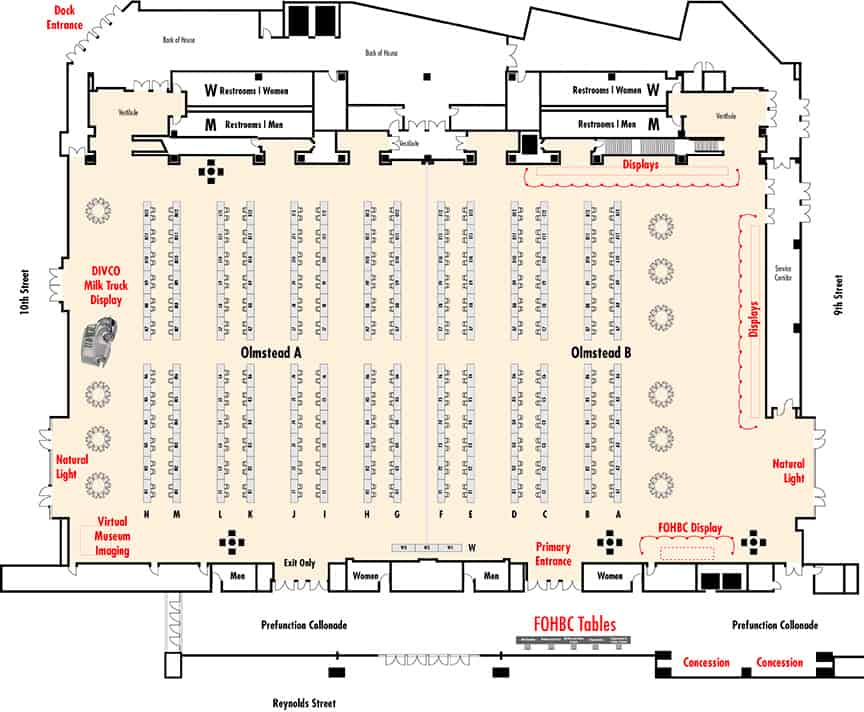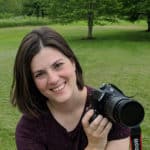 We thought we would share a few pictures taken by our event photographer, Elizabeth Lacy who is also our Public Relations officer. We think she did a great job documenting the displays.
Read more about the 2019 FOHBC 50th Anniversary National Antique Bottle Convention in Augusta, Georgia
FOHBC Board Meeting • Mike & Julie Newman Open House • Augusta Museum of History Reception • Sweet Georgia Peaches Bottle Competition • Membership Breakfast • Educational Seminars • Ribbon Cutting • Banquet • Youth Corner • On the Tables • People on the Showroom Floor • Augusta Prizes and Drawings • Augusta Souvenir Program.
---
1 –

Celery Cola
Dennis Smith | Buffalo, New York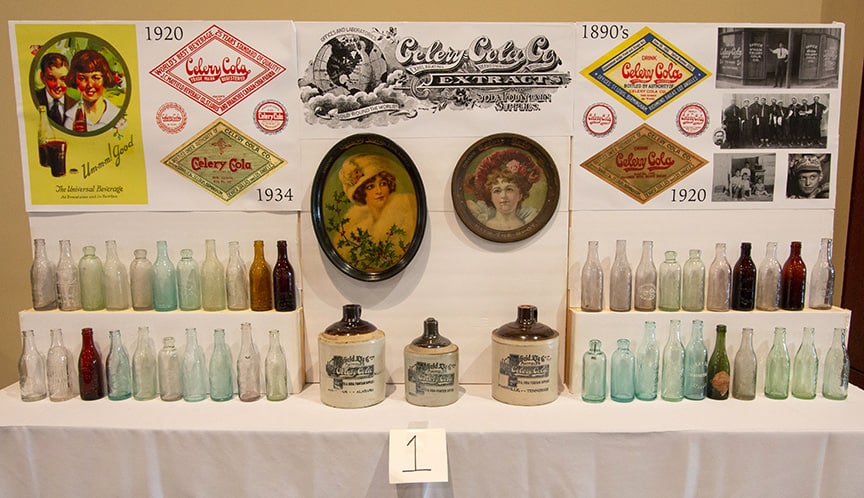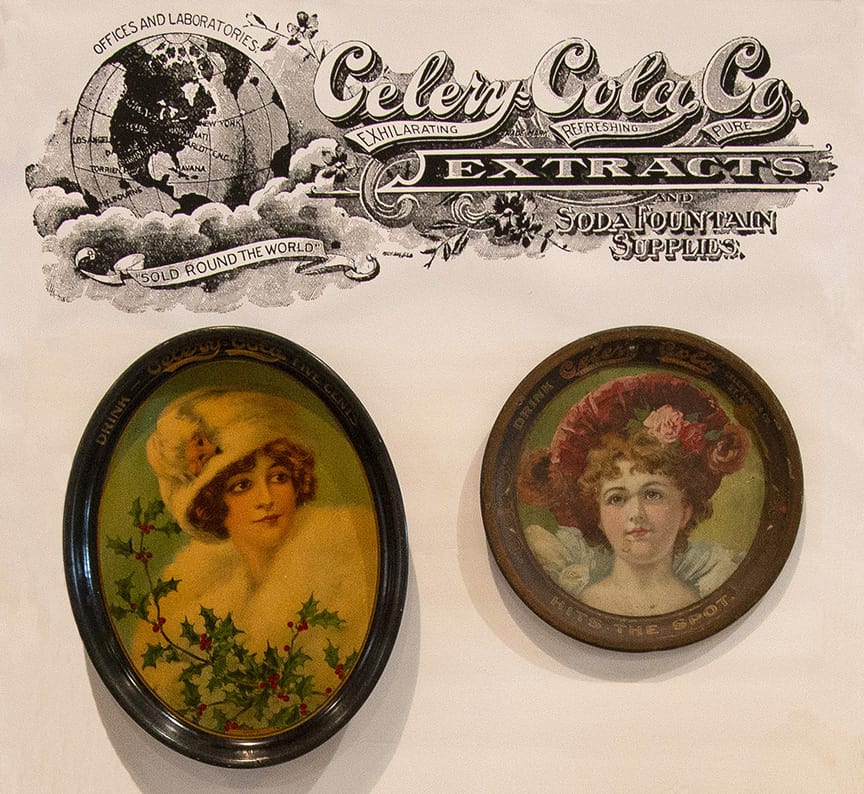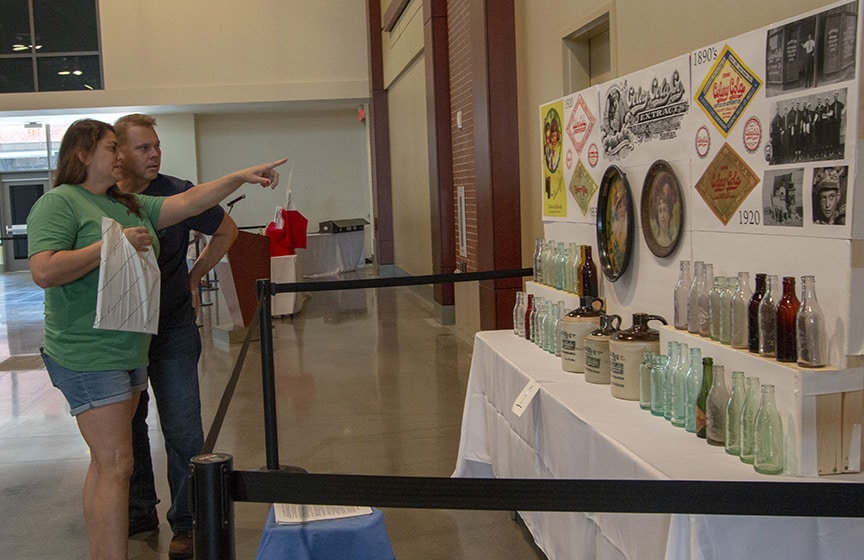 ---
2 –

Vintage Soda Brandology
Tom Pettit | Safety Harbor, Florida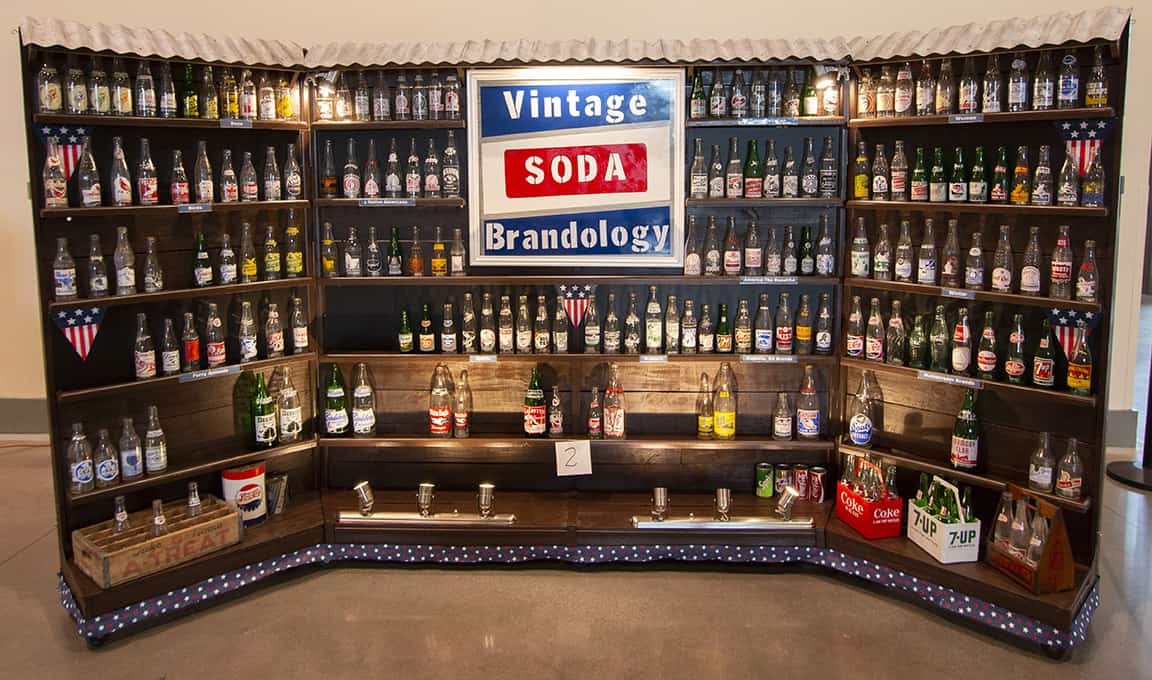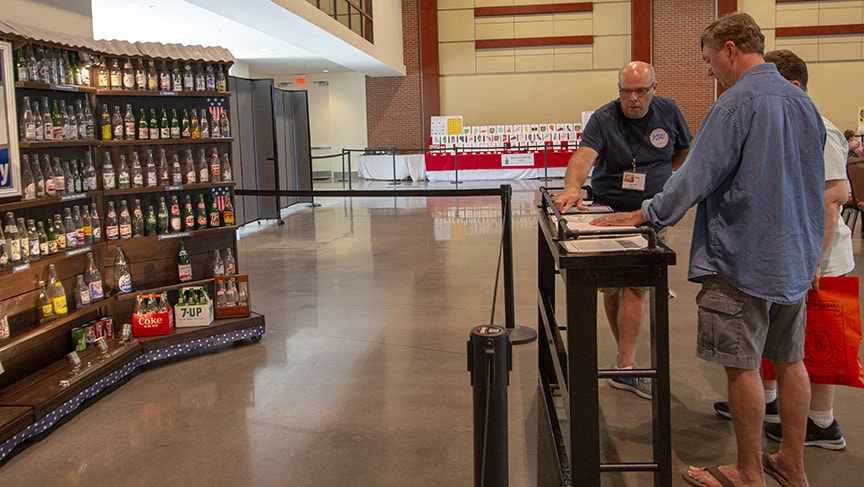 ---
3 –

Lubricating Oil Bottles
Vern Huffstetler | Graniteville, South Carolina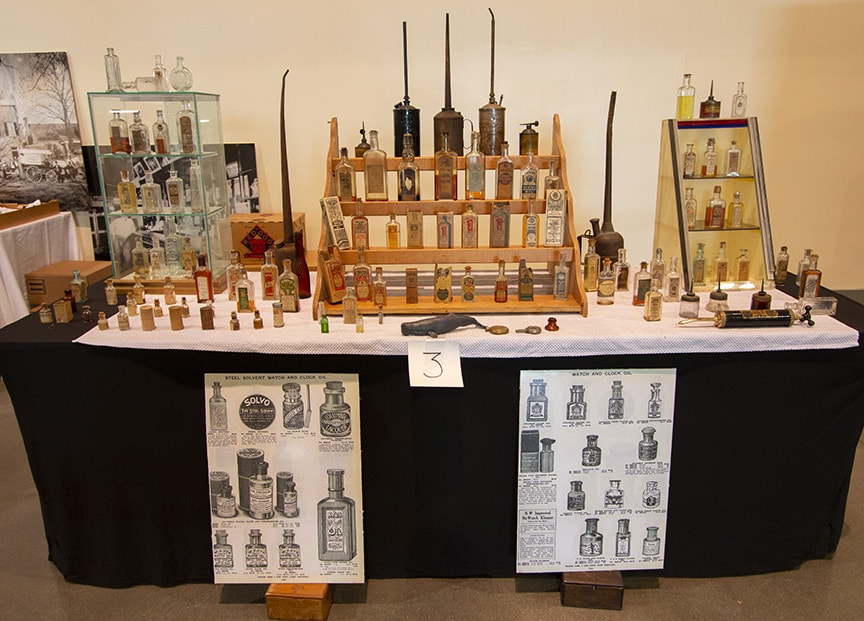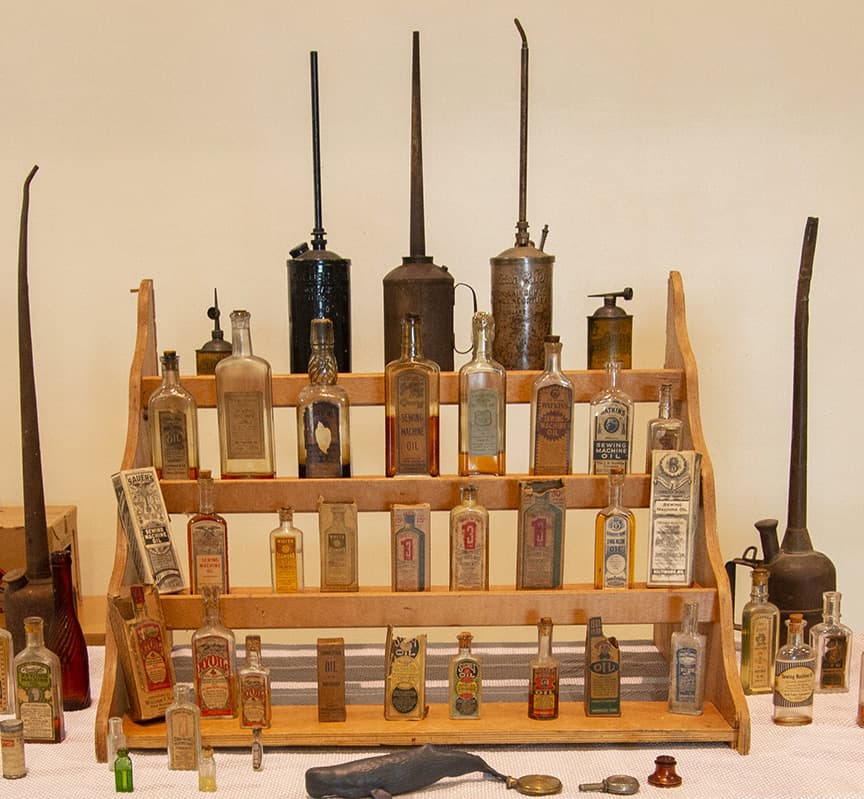 ---
4 –

Augusta Historical Bottles
Walter Smith | Augusta, Georgia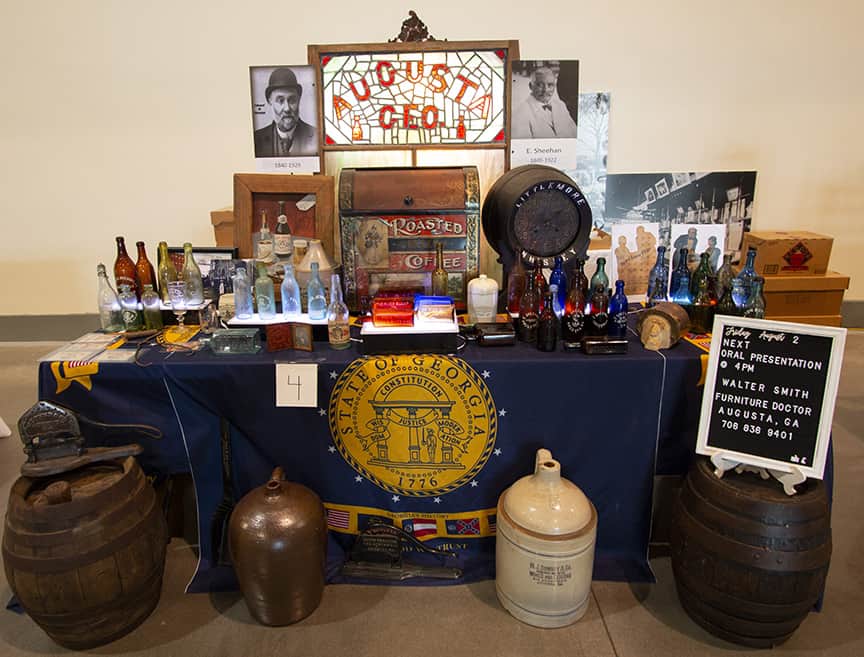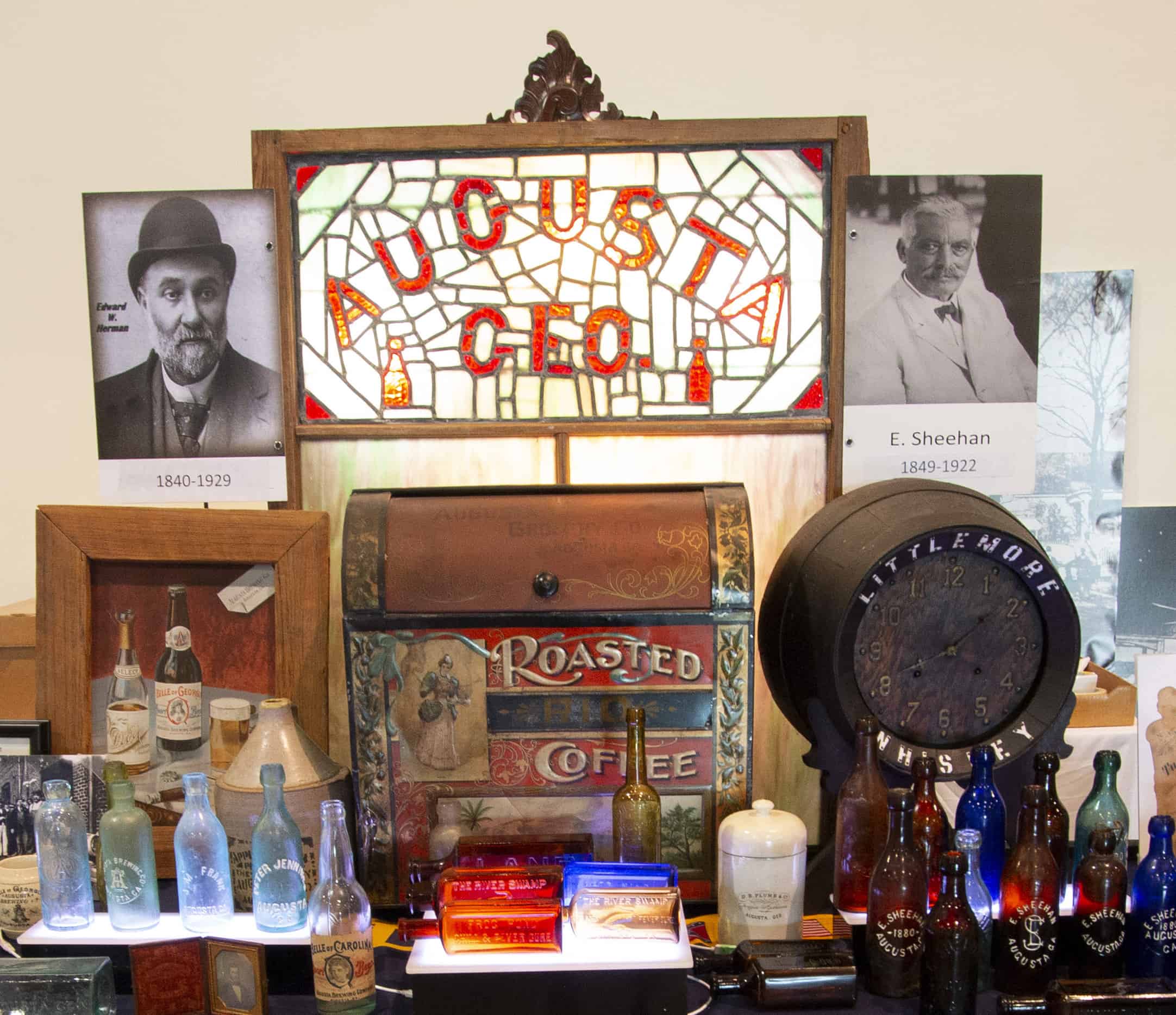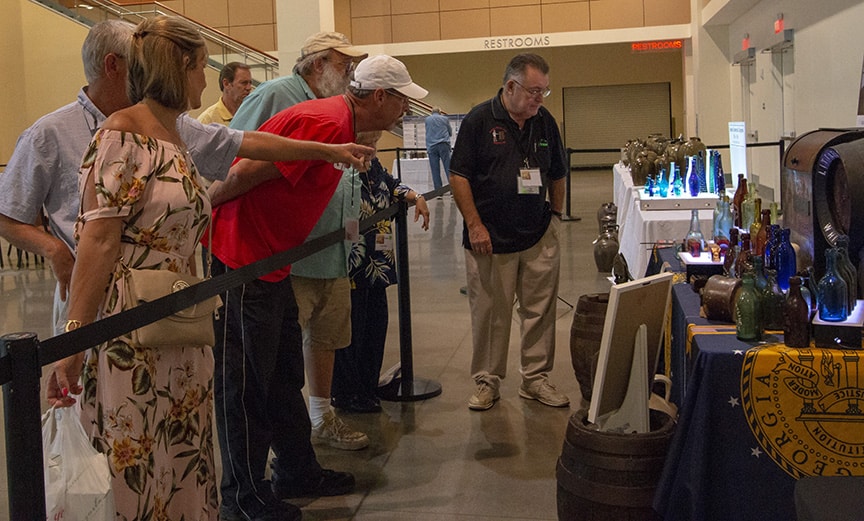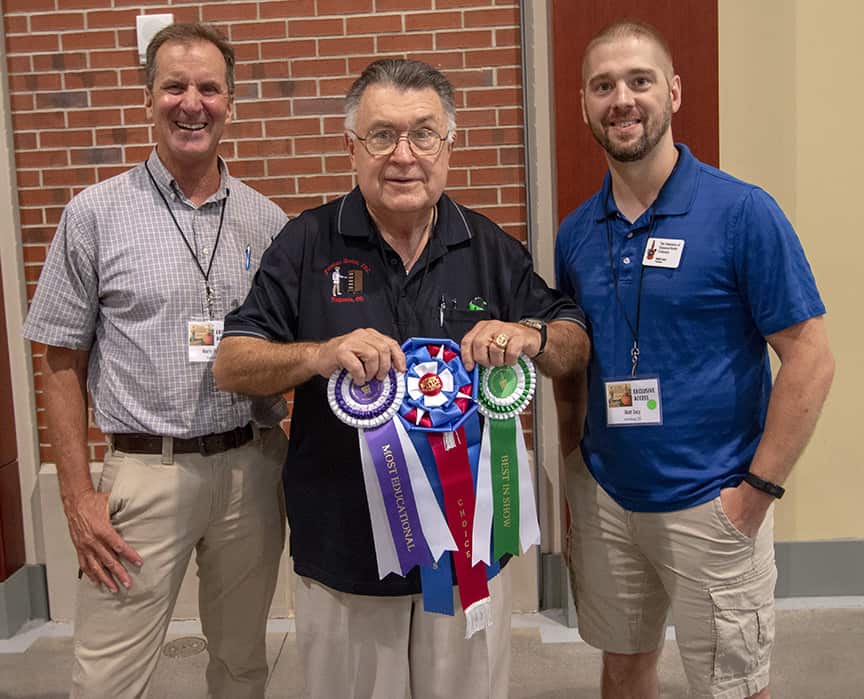 ---
5 –

Sandwich Commercial Colognes
Tom Lines | Indian Springs, Alabama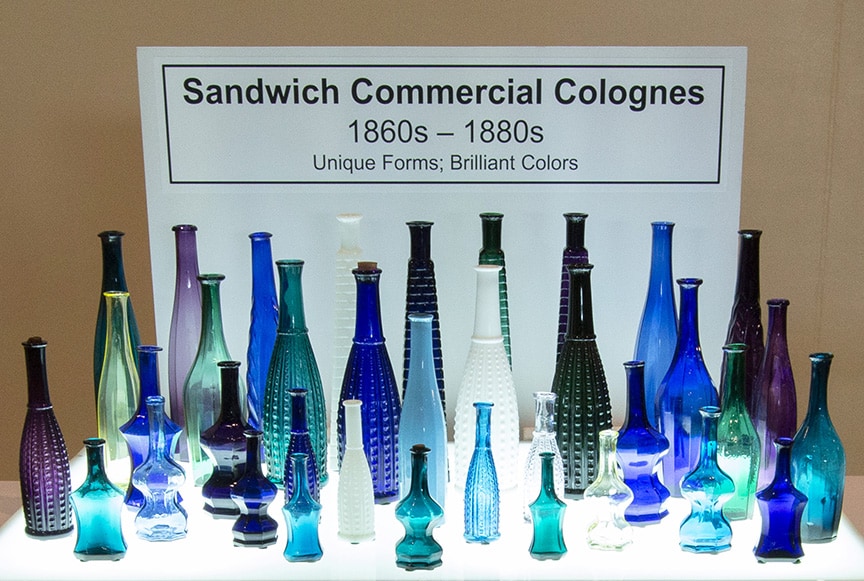 ---
6

–

Edgefield District Pottery
Samuel Ford | Aiken, South Carolina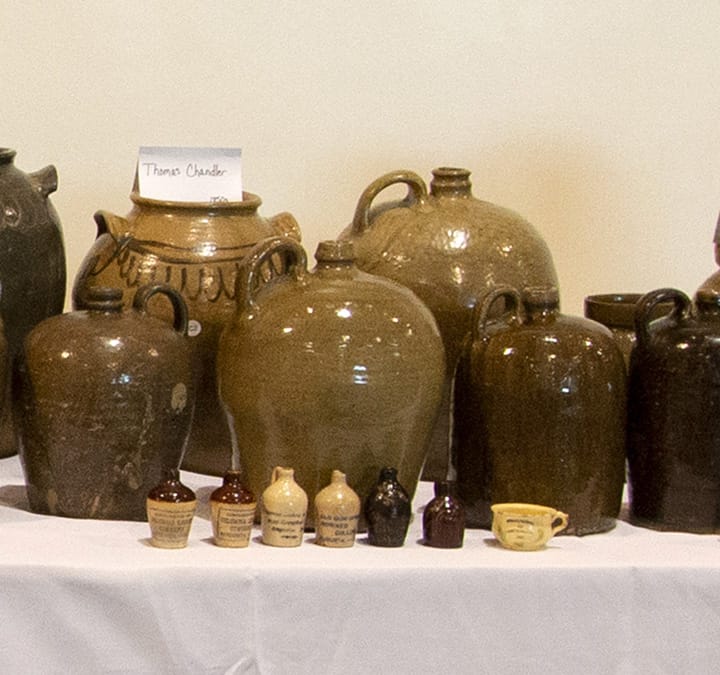 ---
7 – 

Fruit Jar Patents Before 1859
Tom Sproat | Ryland Heights, Kentucky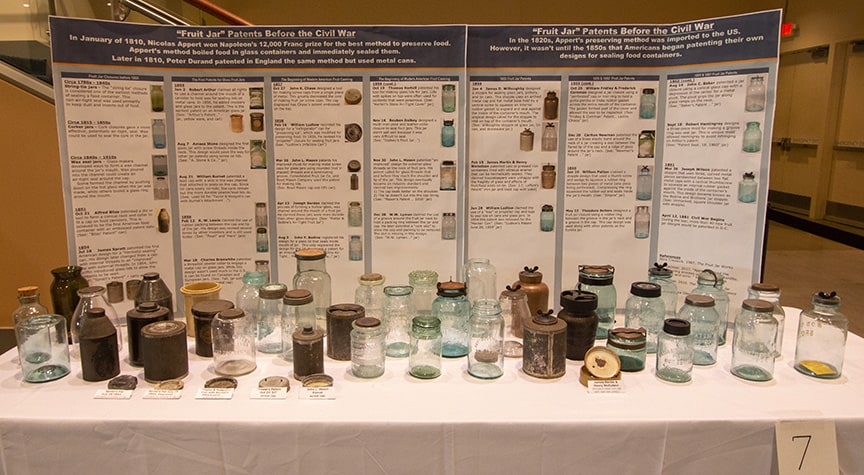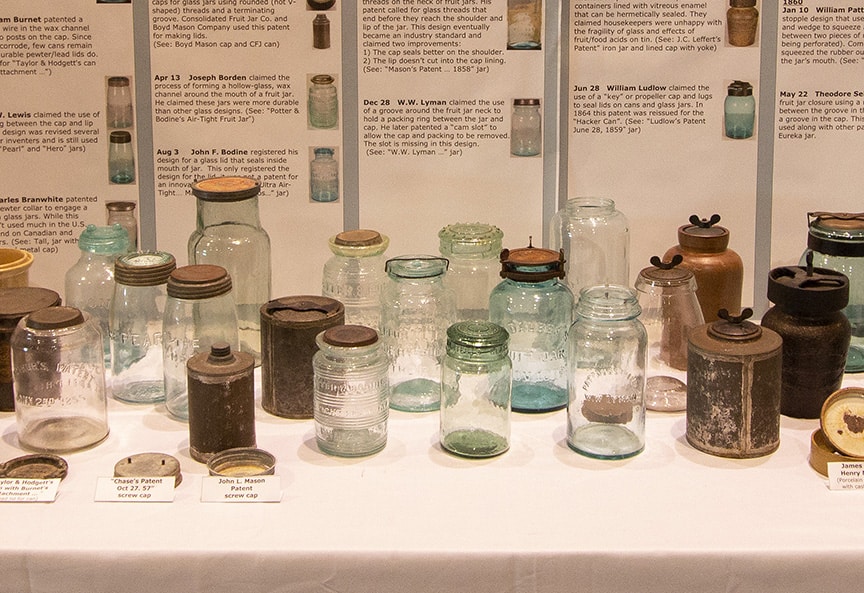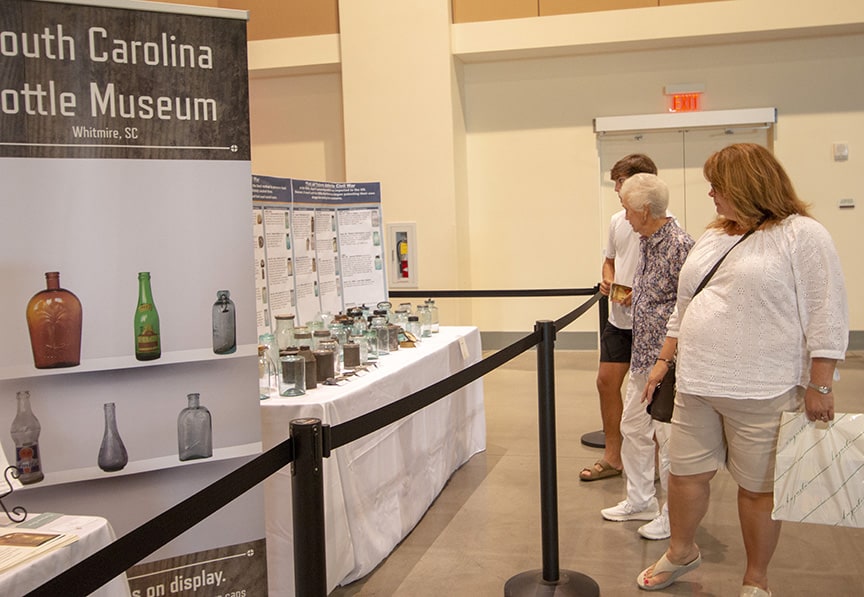 ---
8 –

South Carolina Bottle Museum
Marty McMurtry & Chris Prince | Whitmire, South Carolina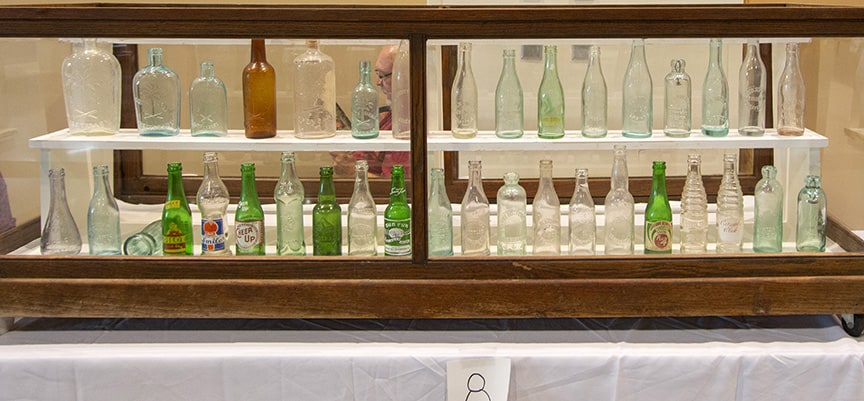 ---
9 –

Augusta Merchant Pottery
Philip Haley | Carnesville, Georgia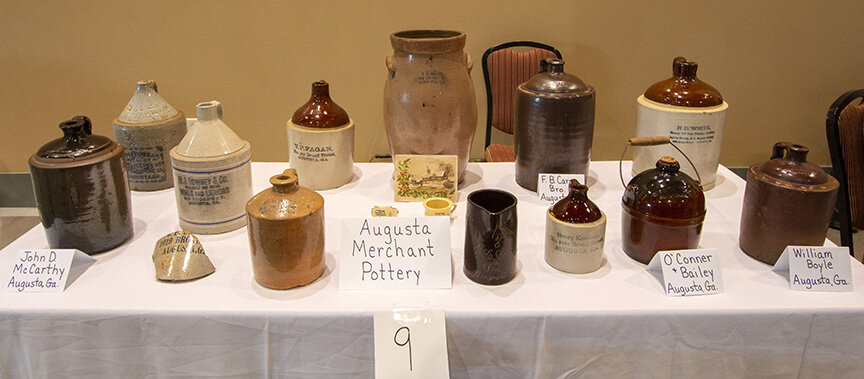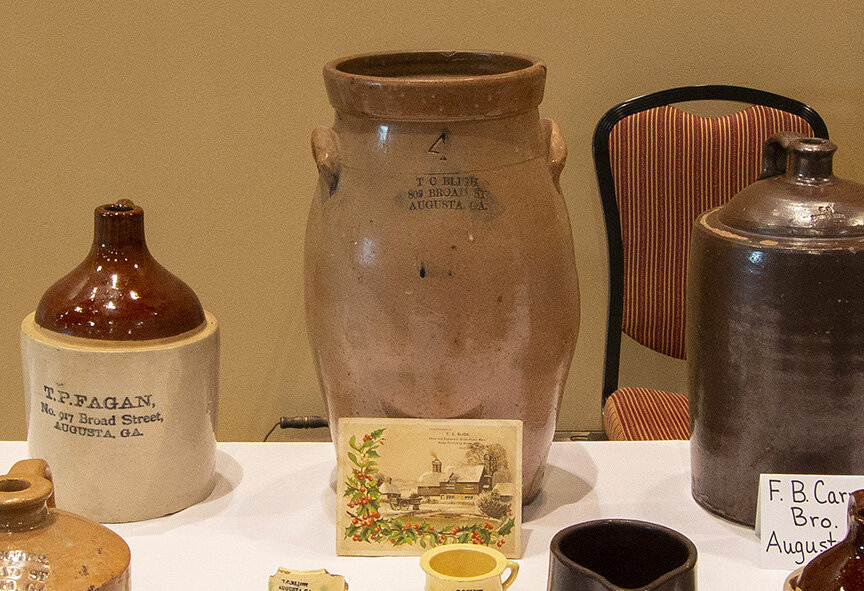 ---
10 –

 

Koca Nola & 50 Gallon Stoneware Crock
Charles Head, South Pittsburg, Tennessee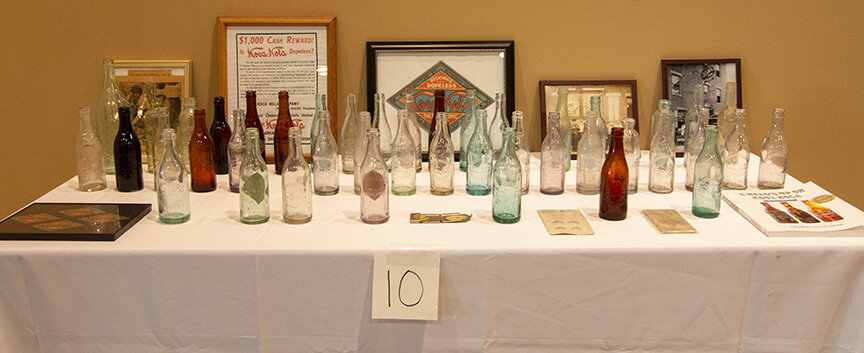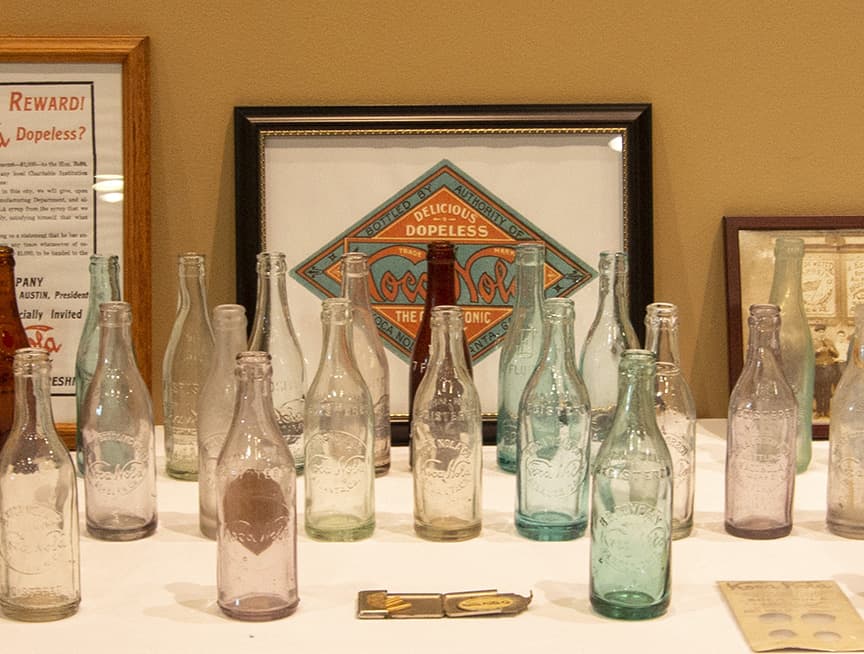 ---
11 –

19th Century Druggist's Glass
Henry Tankersley | Tulsa, Oklahoma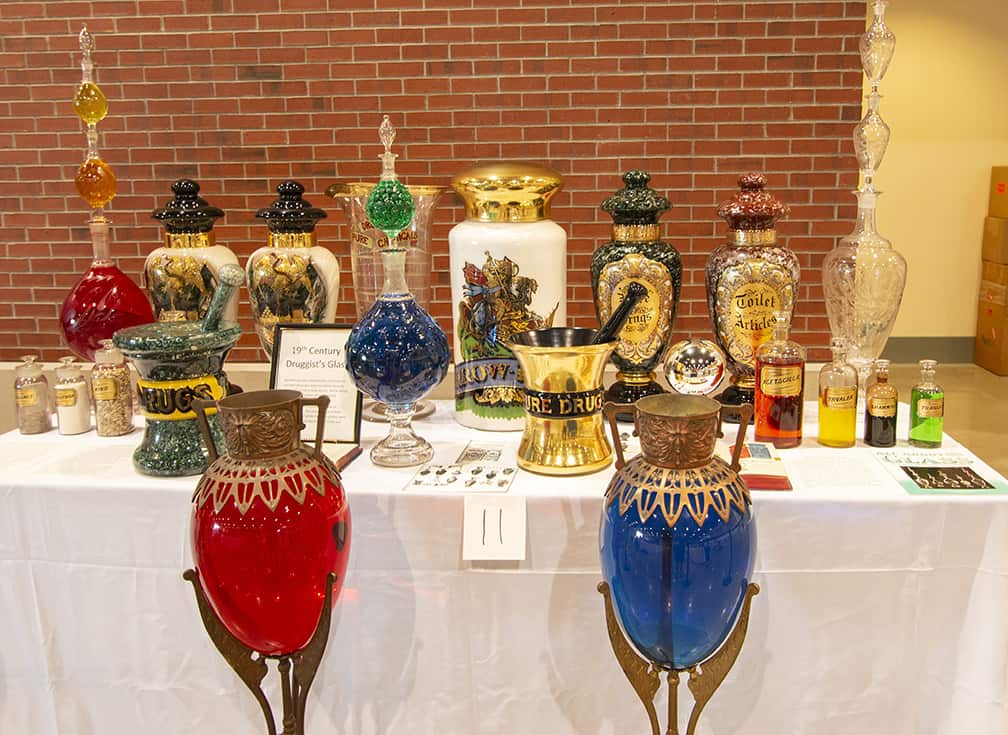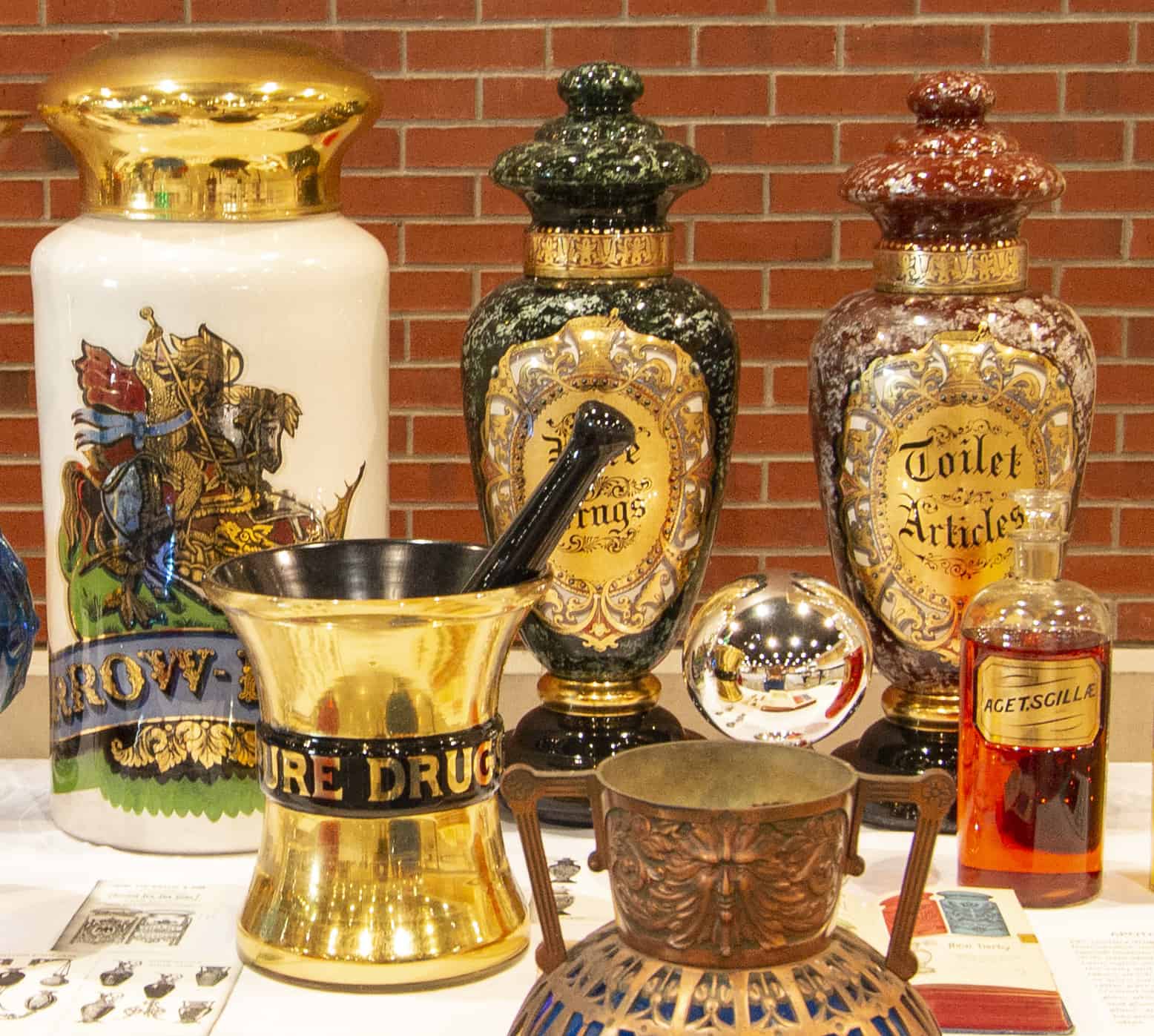 ---
12 –

Bludwine Soft Drinks
Mark Williams | Athens, Georgia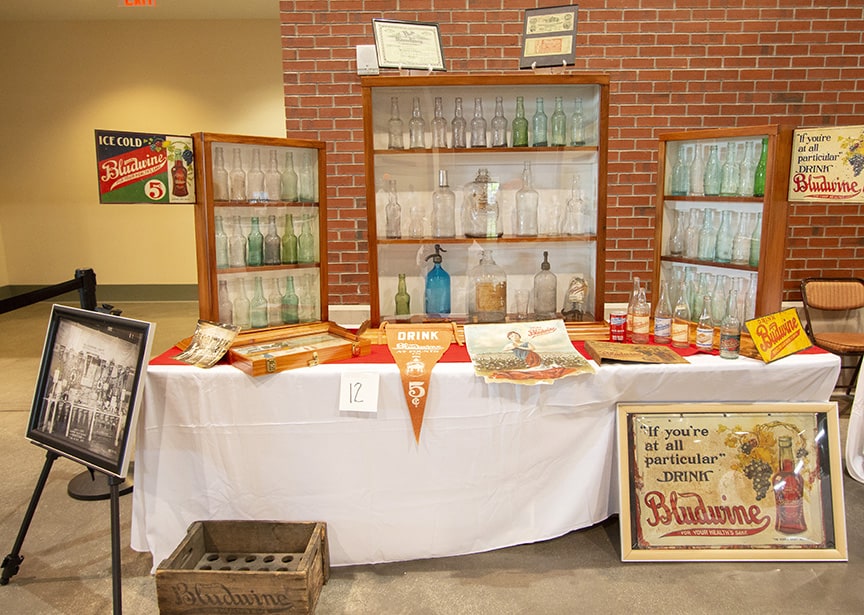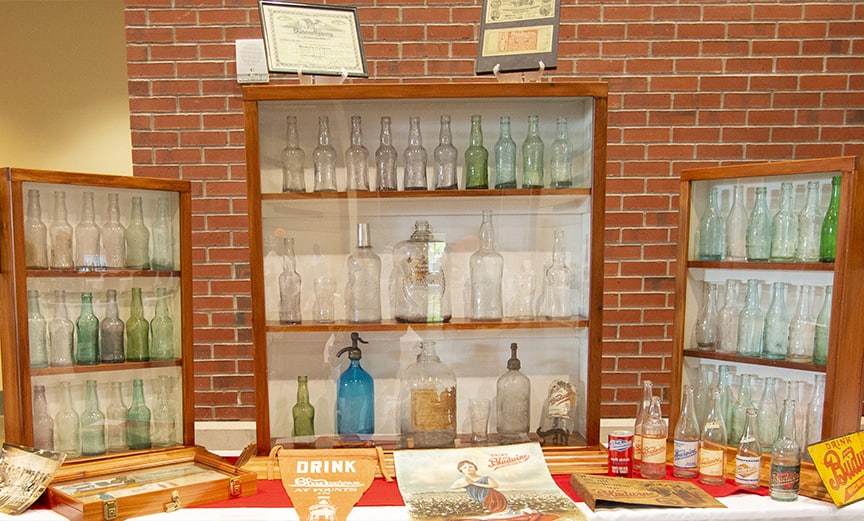 ---
13 –

Charles Axt Catawba Wine Bottles
Paul Chance | Savannah, Georgia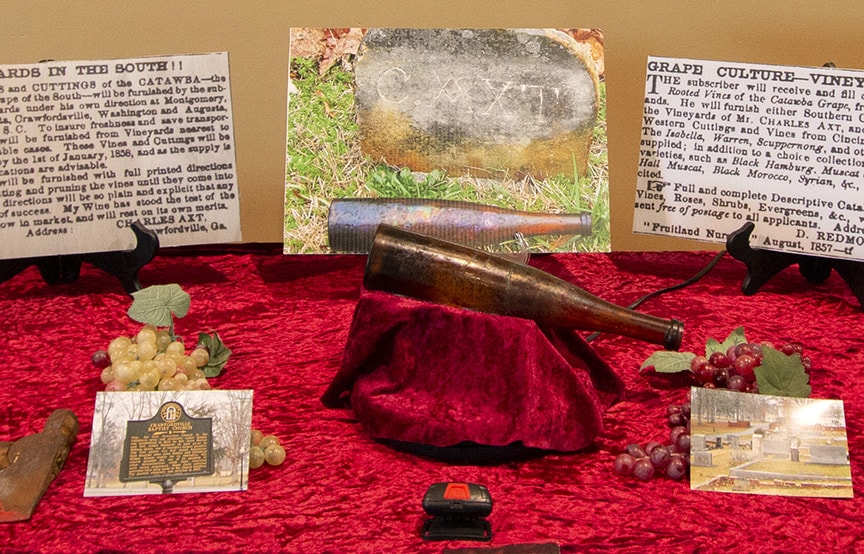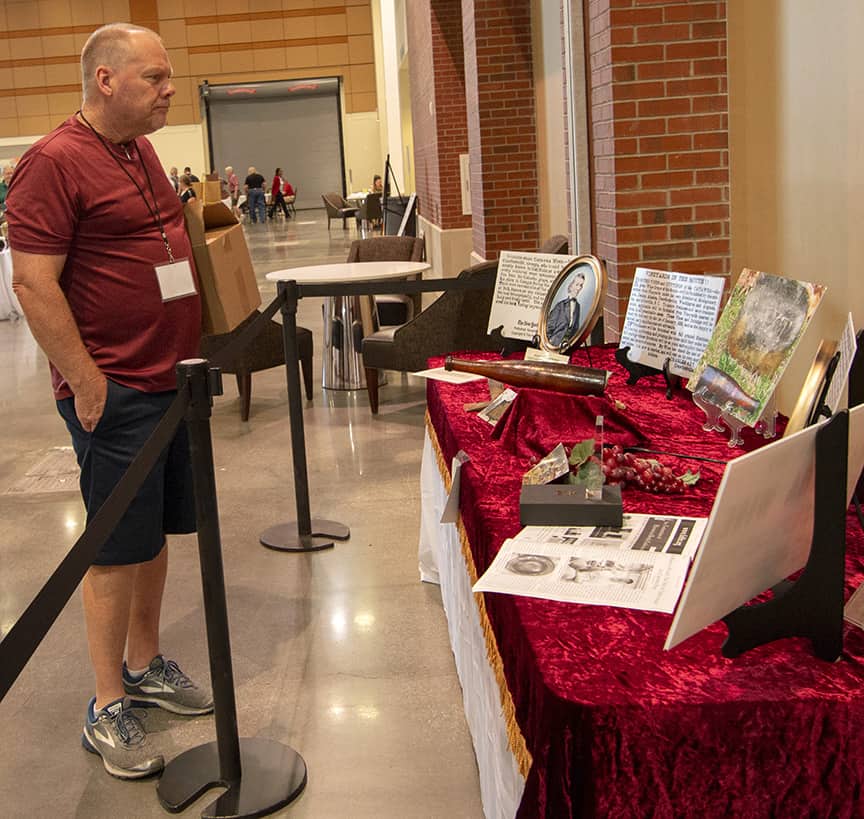 ---
14 – DIVCO 1956 Milk Truck and rare local milk bottles
Charles A. Hilton | Graniteville, South Carolina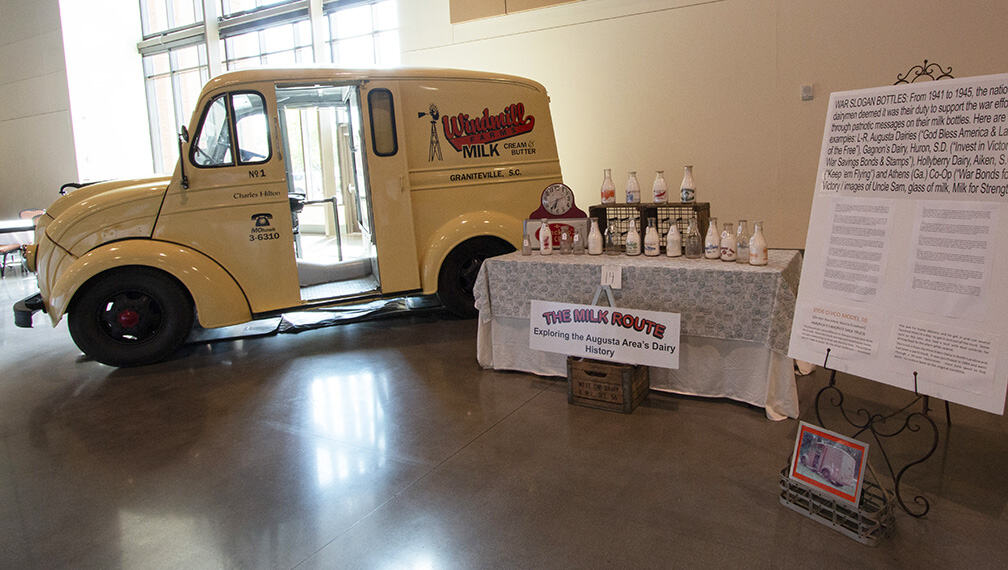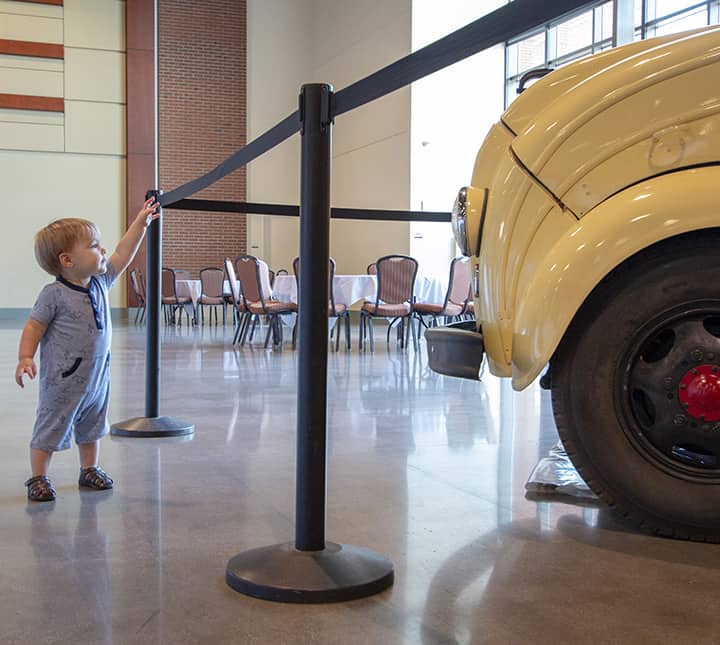 ---
Federation of Historical Bottle Collectors
Jim Bender, FOHBC Historian | Sprakers, New York
Jim Bender brought down the Federation's wonderful historical display featuring artifacts, flasks and Bottles and Extras from the last 50 years.