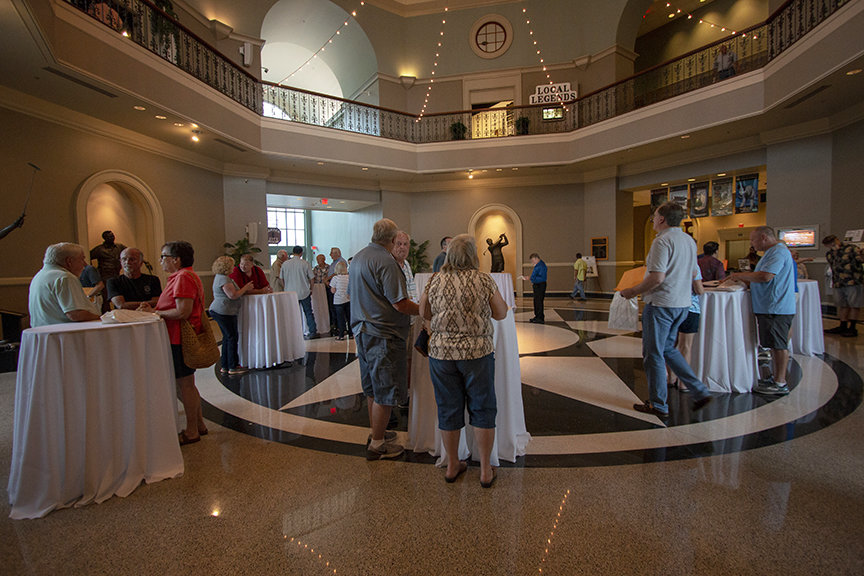 2019 FOHBC 50th Anniversary National Antique Bottle 
Convention | Augusta, Georgia |

Augusta Museum of History Reception
Thursday, 01 August 2019 | 3:30 to 6:30 pm
07 September 2019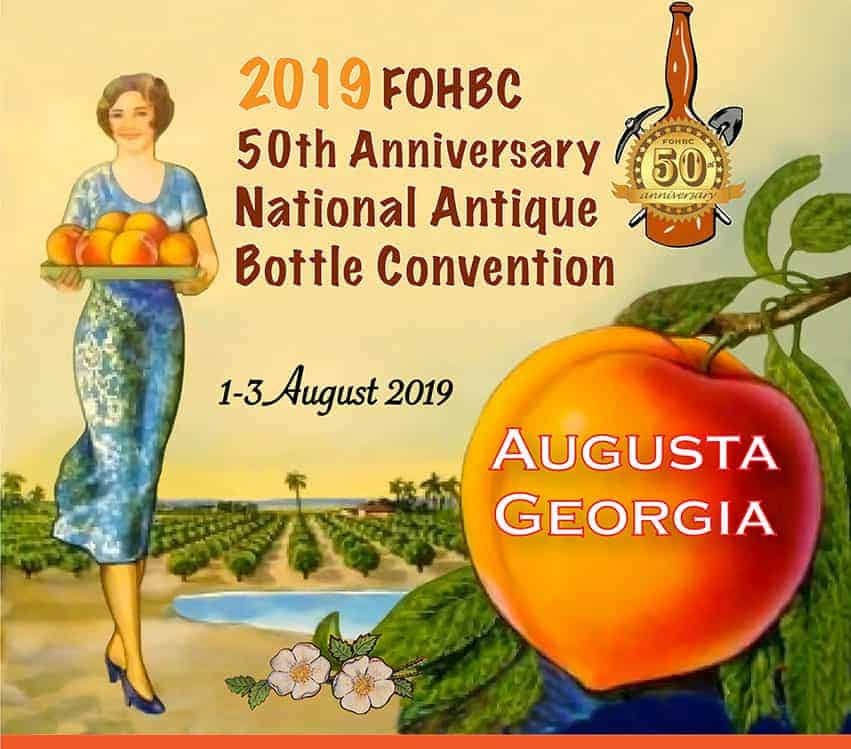 Thursday was our big first day as we started off in the morning with the FOHBC Board Meeting followed by the early afternoon Mike & Julie Newman Open House. As this ended at 3:00 pm, our Team Augusta crew next headed to the Augusta Museum of History for our VIP Reception and Pre-Registration. VIP is defined as dealers, assistants, displayers, early admission, seminar givers and approved volunteers. These people need to be thanked. This event was financed entirely by donations from Sandor P. Fuss and Walter Smith. Their generosity covered the museum rotunda rental, catering and table rentals. We are very grateful.
The primary Rite of Passage at any convention is getting your Pre-Registration Packet. This packet for the FOHBC contains the persons identification and lanyard, early admission confirmation, banquet tickets, souvenir program, City of Augusta handouts and other information.
Bill Baab was a true Southern gentleman hosting the Augusta Museum of History Reception and sharing his knowledge of Augusta bottles along with his collection.

Herb & Carol Weaver – Savannah, Georgia
This year we decided to put our Pre-Registration event at the Augusta Museum of History, just four blocks from our host Augusta Marriott Convention Center Hotels. Founded in 1937, the Augusta Museum of History is Augusta's oldest historical agency devoted to the preservation and presentation of local and regional history. The museum curates the largest and most significant historical collection in the CSRA and functions as a historical research and resource center for professional and amateur historians, media, organizations, and individuals, and is home to permanent exhibition Augusta's Story, a 12,000 year journey through the region's past.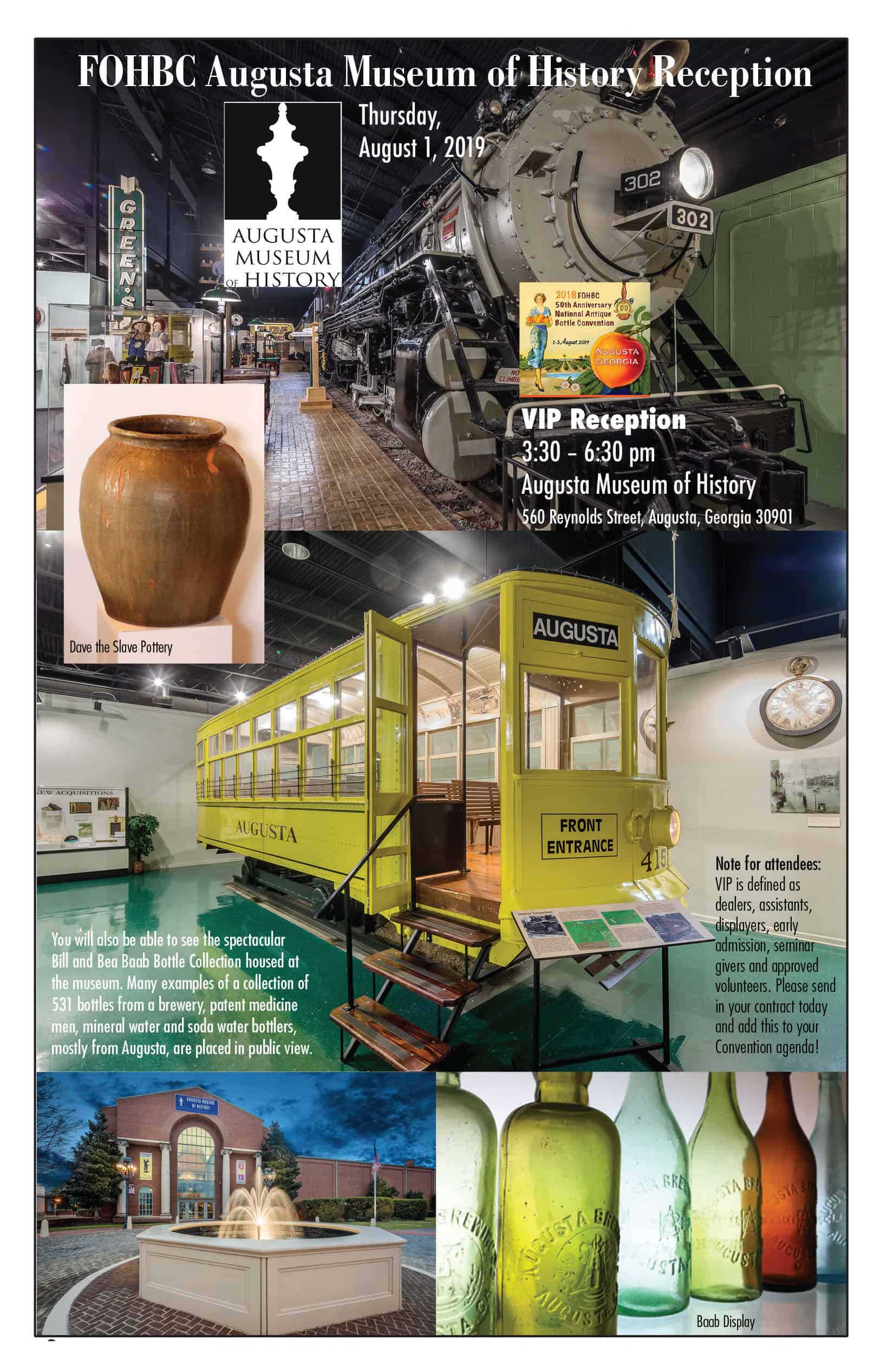 Since the FOHBC is all about history, what a great place to pick up your packets, catch up with your friends, have some tea, a late afternoon snack and then tour the museum, which was open to the VIP guests.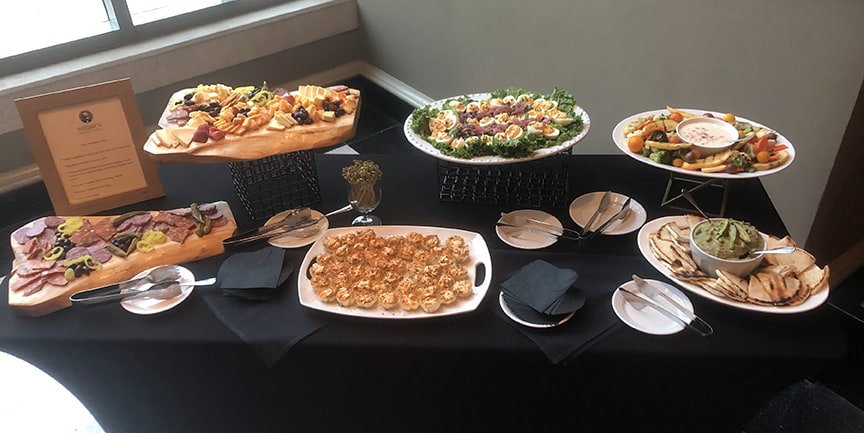 A big bonus to having Pre-Registration at the museum was being able to see the spectacular Bill and Bea Baab Bottle Collection housed on the second floor. Many examples of a collection of 531 bottles from a brewery, patent medicine men, mineral water and soda water bottlers, mostly from Augusta, are placed in public view. They joined 81 Augusta pharmacy bottles dating from 1830 through the early 20th century, plus merchants' whiskey jugs manufactured by master potters in nearby North Augusta (across the Savannah River) and Trenton, South Carolina. The massive collection was donated to the museum by Bill and Bea Baab, who wanted to leave a legacy to their adopted home-town that future generations could enjoy. Bill was born in Glenside, Pennsylvania, Bea in Bangor, Maine. The collection was started in 1969. Of course Bill and Bea Baab were on hand and were stationed at their exhibit and were glad to discuss the collection and the history of Augusta. It doesn't get much better than this!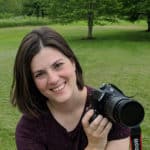 We thought we would share a few pictures taken by our event photographer, Elizabeth Lacy who is also our Public Relations officer.
Read more about the 2019 FOHBC 50th Anniversary National Antique Bottle Convention in Augusta, Georgia
FOHBC Board Meeting • Mike & Julie Newman Open House • Sweet Georgia Peaches Bottle Competition • Membership Breakfast • Educational Seminars • Ribbon Cutting • Banquet • Youth Corner • On the Tables • Augusta Educational Displays • People on the Showroom Floor • Augusta Prizes and Drawings • Augusta Souvenir Program.